Shu Nakajima – Tower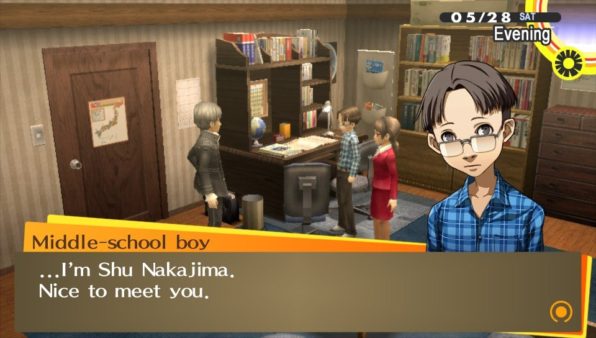 Shu Nakajima is a character the protagonist will meet while working as a Tutor. Shu lives with the pressure of his mother constantly harassing him about school, coupled with trying to find his own place in public school.
The Tower Social Link is established after working as a Tutor on or after 5/25. Work as a Tutor on Tuesdays, Thursdays, or Saturday Nights.