My first convention in four years, and the first since the pandemic began! StocktonCon 2021 is a tiny step back.
StocktonCon is a pop culture convention held twice a year in Stockton, California at the Stockton Arena. It is often much smaller than any other conventions I have previously gone to. This time around my best friend and his step son went with me on September 12, 2021.
Small vendors and local artists outlined the outer halls of the arena while the bigger vendors were located on the ground floor in the center of the arena itself.
While there was a singular room for panels, I couldn't find any information on what panels were held or when. I didn't even see the panel room at first. The room was located next to the entrance next to the information desk.
Autograph signings were held upstairs, though the guests weren't exactly the most prolific celebrities. My favorites were wrestling hall of famers! I got pictures and championship belts signed by WWE Hall of Famers Booker T, Kevin Nash, Scott Hall, and Sean Waltman. All autograph signings appeared to be cash only.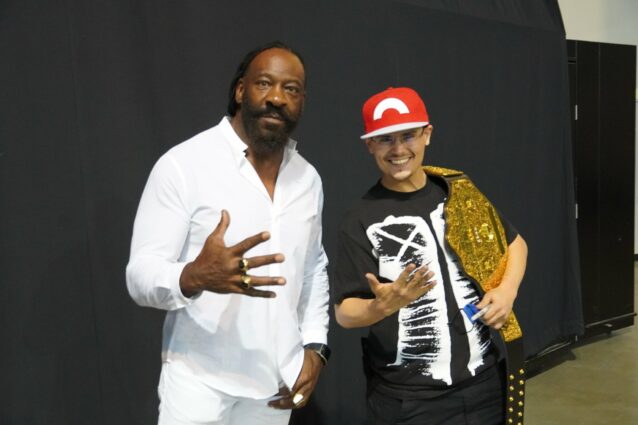 I didn't cosplay during this convention, but I did see a few cosplayers around. The next time around I went out and spoke with some of my favorite cosplayers. It was small and only for a few hours, but I had a fun time at StocktonCon 2021.