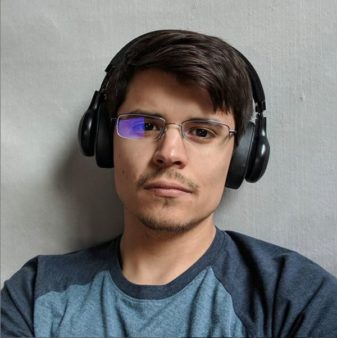 My name is Hector Madrigal and this is my very own website! Not only have I written everything you can find here, but I also built the website from the ground up (sometimes with developer help). Most people know me by my screen name 'hXc Hector' or my cosplay channel name 'Hekuta-Kun,' which is a Japanese version of my first name. I am a video and text editor, tech enthusiast, cosplayer, streamer, YouTube partner — or some might just cram a lot of that into the term 'digital influencer.' I'm also for hire if you need any sort of tech advice, website building, video editing, text editing, or help starting your social media. Contact me using the form below.
People who want to partner up for a video, photo shoot, or something of that nature can also contact me using the same form. I don't ask for money when it comes to collaborations.
Professional Experience
hXcHector.com (July 2011 – Present) – Writer, Editor, Owner
Wrote and published articles, features, and guides on my site primarily using WordPress, but is fully knowledgeable in HTML5 and CSS3.
Edited and optimized all photos.
Provided Search Engine Optimization (SEO).
Provided Google Ad Support.
Created and implemented branding.
YouTube.com (July 2011 – Present) – Owner of hXcHector and Hekuta-Kun
Captured video from games and movies (HDCP not an issue).
Recorded all my own content with video, audio, and lightning hardware.
Narrated and hosted all my videos.
Edited videos using Windows Movie Maker, Arcsoft Showbiz, Corel Video Studio Pro X6, and Sony Movie Maker.
Optimized video content including title, description, tags, thumbnails, playlists, monetization, and live streaming
IGN Entertainment (February 2011 – April 2016) – Freelance Guide Writer under Mark Ryan Sallee and Samuel Claiborn
Delivered text and video strategy guides on a periodic basis.
Memorized mark-up codes and formats for IGN's wikis.
Assisted in re-formatting legacy guides to look presentable in IGN's wiki format.
Wrote in a manner to reach the target audience while remaining professional.
Pulp365.com (March 2014 – July 2014) – Web Administrator and Editor under Sean Allen
Delivered news, previews and features on a periodic basis.
Educated the team on how to use the WordPress CMS.
Assisted in website development and stability.
Education
San Joaquin Delta College (2005 to 2020) – Stockton, California
Arts Humanities Social Science Associate in Arts – Summer 2017
English Associate in Arts – Spring 2018
Pre-Law Studies Certification – Spring 2019
Political Science Associate in Arts – Spring 2020