Starting the new year with a local convention, StocktonCon Winter 2022. This time with pictures of cosplayers!
A few months back I attended my first StocktonCon. I originally thought the con was once a year, but then I learned they began holding bi-annual conventions. StocktonCon Winter 2022 took place on January 16, 2022.
Just like last time, I went with my best friend and was looking forward to meeting some wrestlers and getting some autographs. This time around the convention increased it COVID guidelines. Attendees had to show proof of a COVID vaccination or take a COVID test then and there.
The small vendors and local artists were posted around the outer halls of the arena, the big vendors were on the ground floor of the arena, and the celebrities were upstairs. Also upstairs was a little gaming area with numerous gaming consoles, from Super Nintendo to Xbox 360.
Unfortunately, I didn't have as much money as last time, so I only bought one autograph and picture with the wrestler Penta El Zero Miedo. He actually had the longest autograph line for any celebrity in the convention. Darby Allin was supposed to have been there as well, but I didn't see him in the three or four hours I was around.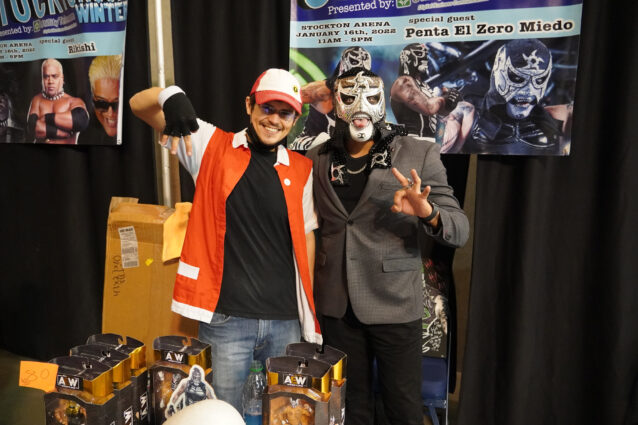 Again, there was no information on panels taking place during the convention. I poked my head into the panel room and saw what looked like a former athlete answering sports questions.
Maybe if there were more things to do I would have stayed longer. I looked for more cosplayers this time around, but there were no cosplay gatherings. When I saw a cosplayer that caught my attention, I asked to take a picture!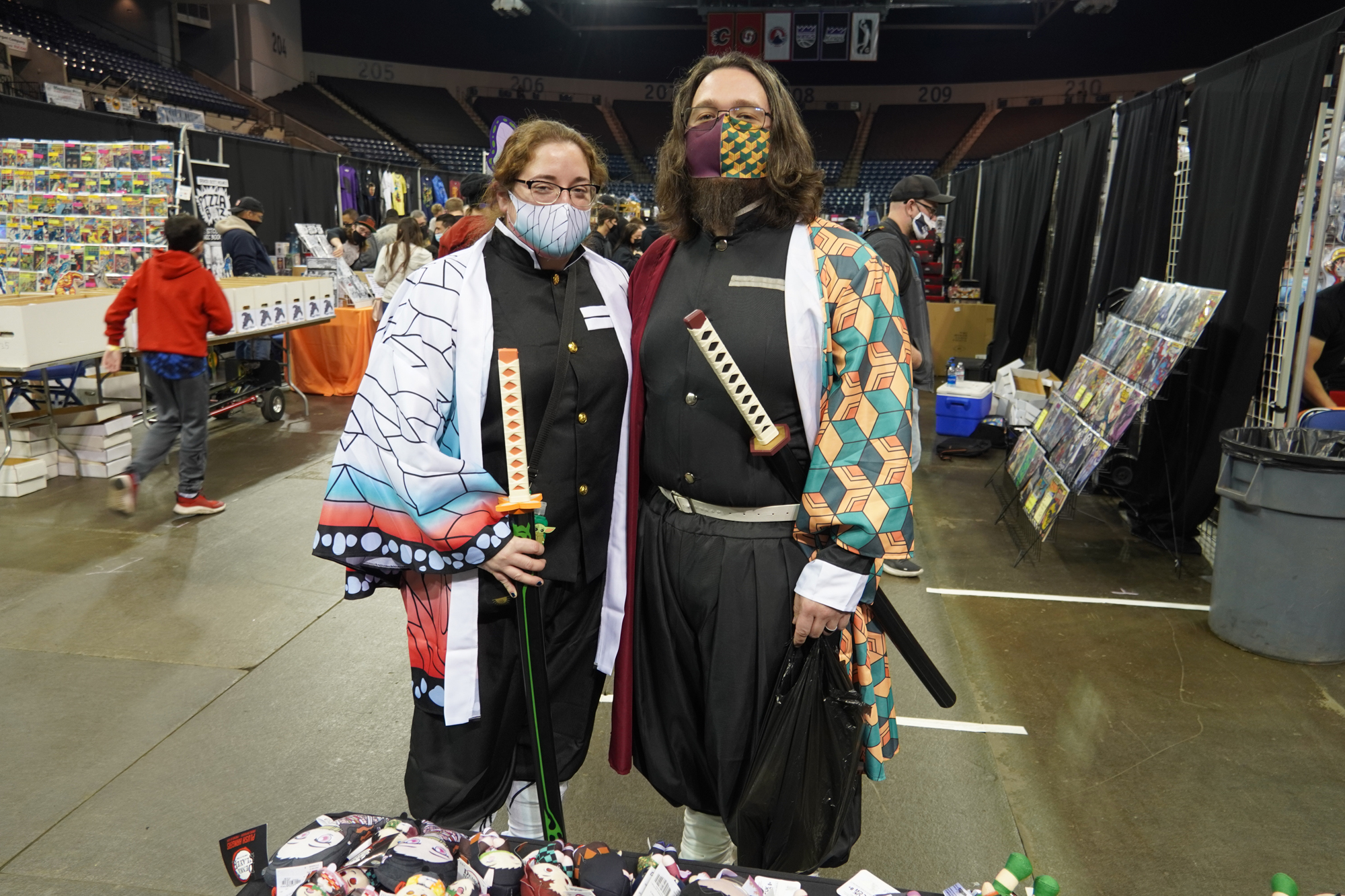 The next convention I have on my calendar is the Lodi Comic Con on May 8, 2022. I have not been to any convention here in Lodi, California, but I hear wrestlers are known to come around.