This Persona 4 Golden Walkthrough will help you guide your way through every dungeon, defeat all bosses, discover all secrets, and receive the true ending by 100% clearing the game. Updated: 12/26/2020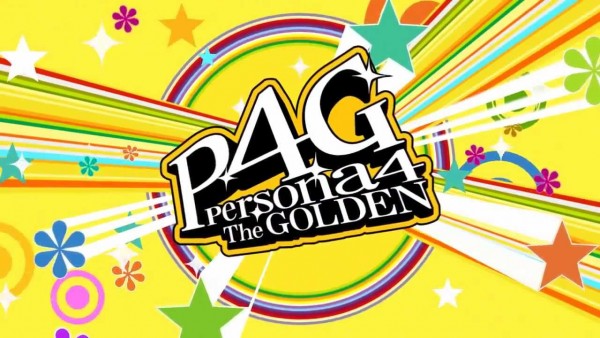 Persona 4 Golden is an enhanced remake of Shin Megami Tensei: Persona 4, released for PS Vita on June 14, 2012. It is a combination of a visual novel, dungeon crawling RPG, and monster collection. Be prepared for a massive amount of cut scenes between gameplay – including an hour cut scene before any gameplay at the start of the game.
This guide was mainly created by Josh Edmiston and myself, with some minor help of others. Since there are a few changes between the original Persona 4 and Persona 4 Golden, the information found in this guide will only match P4G directly.
Walkthrough Guides
Gameplay Mechanics, Tips, and Tricks
Locations
Abaddon
Alice
Alilat
Alraune
Ame-no-Uzume
Ananta
Andra
Angel
Anubis
Anzu
Apsaras
Ara Mitama
Arahabaki
Archangel
Ardha
Ares
Asura
Atavaka
Atropos
Attis
Baal Zebul
Baphomet
Barong
Beelzebub
Belial
Belphegor
Berith
Black Frost
Byakko
Cerberus
Chernobog
Clotho
Cu Chullain
Cu Sith
Cybele
Daisoujou
Decarabia
Dis
Dominion
Eligor
Flauros
Forneus
Fortuna
Futsunushi
Fuu-ki
Gabriel
Ganesha
Ganga
Garuda
Gdon
Genbu
Ghoul
Girimehkala
Gorgon
Gurr
Hachiman
Hanuman
Hariti
Helel
Hell Biker
High Pixie
Hitokotonusi
Hokuto Seikun
Horus
Hua Po
Ikusa
Incubus
Ippon-Datara
Ishtar
Isis
Izanagi-no Okami
Izanagi
Jack Frost
Jatayu
Jinn
Kaguya
Kaiwan
Kali
Kartikeya
Kikuri-Hime
Kin-Ki
King Frost
Kingu
Kohryu
Kumbhanda
Kurama Tengu
Kushinada
Kusi Mitama
Lachesis
Laksmi
Lamia
Leanan Sidhe
Legion
Lilim
Lilith
Loa
Loki
Lucifer
Mada
Magatsu-Izanagi
Mahakala
Makami
Mara
Masakado
Matador
Melchizedek
Metatron
Michael
Mithra
Mokoi
Mot
Mother Harlot
Mothman
Narasimha
Narcissus
Nata Taishi
Nebiros
Neko Shogun
Nidhoggr
Nigi Mitama
Norn
Nozuchi
Obariyon
Oberon
Odin
Omoikane
Ongyo-ki
Oni
Orobas
Orthrus
Ose
Oukuninushi
Pabilsag
Pale Rider
Parvati
Pazuzu
Phoenix
Pixie
Power
Principality
Pyro Jack
Queen Mab
Quetzalcoatl
Raja Naga
Rakshasa
Rangda
Raphael
Saki Mitama
Samael
Sandalphon
Sandman
Sarasvati
Satan
Sati
Saturnus
Scathach
Seiryuu
Seiten Taisei
Senri
Setanta
Seth
Shiisaa
Shiki-Ouji
Shiva
Siegfried
Skadi
Slime
Sraosha
Succubus
Sui-ki
Suparna
Surt
Suzaku
Sylph
Take-Minakata
Tam Lin
Taotie
Taowu
Thor
Thoth
Throne
Titan
Titania
Triglav
Trumpeter
Tzitzimitl
Ukobach
Undine
Unicorn
Uriel
Valkyrie
Vasuki
Vetala
Virtue
Vishnu
White Rider
Xiezhai
Yaksini
Yamata-Orochi
Yatagarusu
Yatsufusa
Yomotsu-Shikome
Yoshitsune
Yurlungur
Zaou Gongen