Junes Department Store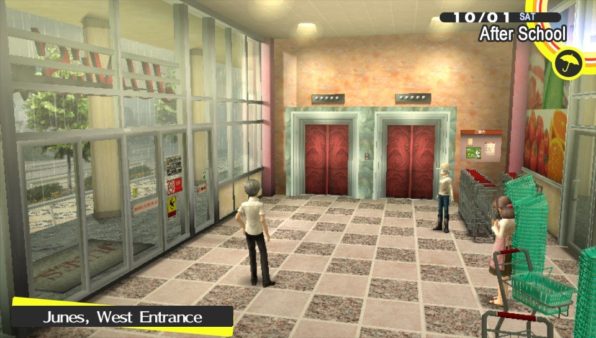 The Junes Department Store is one of the main locations of Inaba. Interact with the elevator to call the gang to the food court. Doing so will allow you to enter the TV World for some dungeon crawling.
In the Junes Department Store lobby, you can buy seedlings for your garden from a woman standing on the right side of the lobby. On the other side of the lobby, you can pursue the Jester Social Link by speaking to Adachi.