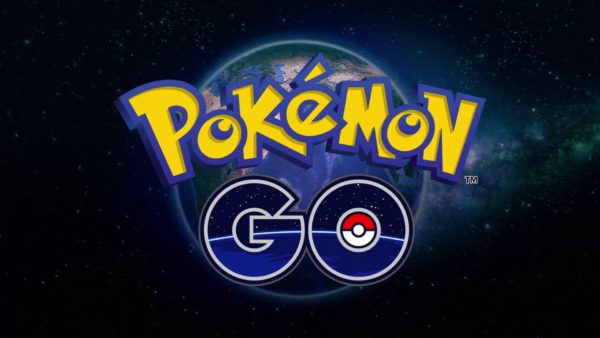 Getting Started in Pokemon GO
It's important to note that Pokemon GO is a mobile game (iOS and Android). While a few features can be accessed through wifi, you won't be able to accomplish much unless you have mobile data and can explore the world outside.
When you first create an account, you must choose one of three Teams: Team Valor, Team Mystic, or Team Instinct. They are connected to the three legendary bird Pokemon from the Kanto region: Moltres, Articuno, and Zapdos. Additionally, the Leader that speaks to you on a regular basis will depend on the Team you choose.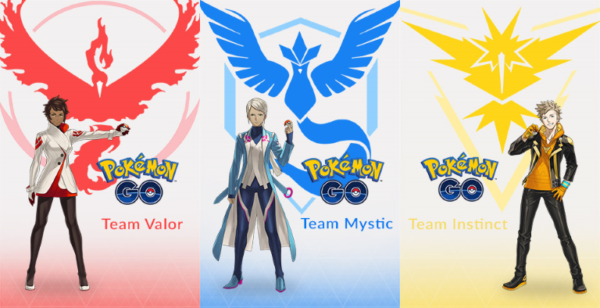 | | | | |
| --- | --- | --- | --- |
| Team | Color | Pokemon | Leader |
| Mystic | Blue | Articuno | Blanche |
| Instinct | Yellow | Zapdos | Spark |
| Valor | Red | Moltres | Candela |
These three Teams divide all Pokemon Trainers in Pokemon GO. Teams work together to capture and defend Pokemon Gyms positioned around your area. However, Trainers from all teams can work together to take down a Raid Boss, and Teams don't matter when you add someone to your friends list. Players can switch teams once per year by purchasing a Team Medallion from the in-game Shop for 1000 Gold Coins.
After setting up your account, three Pokemon will appear on screen for you to choose from: the grass/poison-type Pokemon Bulbasaur, the fire-type Pokemon Charmander, and the water-type Pokemon Squirtle. If you continue to walk away from them without choosing one, the electric-type Pokemon Pikachu will appear!
| Bulbasaur | Charmander | Squirtle | Pikachu | | | Grass/Poison | Fire | Water | ElectricEvolves 2x, stays Grass/Poison | Evolves 2x, stays fire, then becomes Fire/Flying | Evolves 2x, stays Water | Evolves 1x, stays Electric |
| --- | --- | --- | --- | --- | --- | --- | --- | --- | --- | --- | --- | --- |
Your first Pokemon isn't as special as other Pokemon games. You will be able to find more of the same Pokemon in the wild. The point of Pokemon GO is to capture the same species over and over in order to earn candies to evolve and power-up your Pokemon. All starter Pokemon will have moderate base stats rated only 2 out of 3 stars.
New players should note that most options reset once a day at 12am. Sending gifts, completing field challenges, catch streaks, and PokeStop streaks.
Finally, do not play Pokemon GO while driving! It is a huge distraction that can cause accidents. Because of this, the developers put in a warning when players are traveling too quickly. They also made it nearly impossible to hit a PokeStop while moving faster than 25 mph.