Maps
Assassin's Creed Brotherhood ships out with 8 multiplayer maps. There are an additional 2 which you can get from pre orders or special editions.
Rome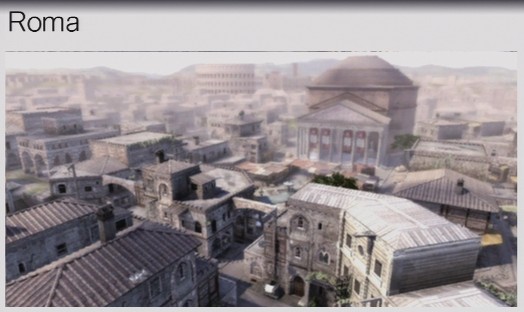 "The Pantheon stands in Rome, commissioned by Marcus Agrippa as a temple to all the gods of the Ancients. Religious processions frequently march past it and the bustling marketplace in front welcomes traders from across Europe."
San Donato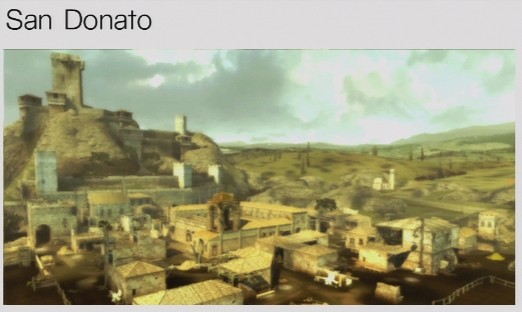 "San Donato is a peaceful village in the Milanese countryside."
Firenze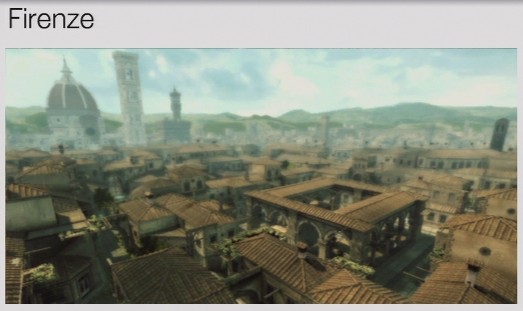 "The marketplace of Florence is at the heart of the city. Traders, citizens and travelers frome very walk of life mingle there."
Castel Gandolfo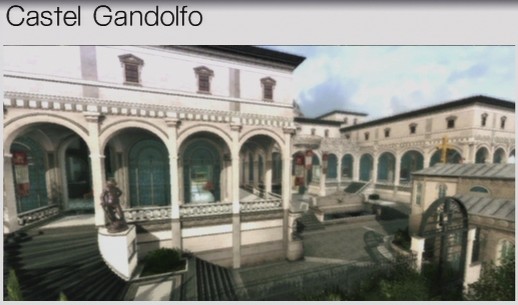 "Resting in the Alban Hills, Castel Gandolfo is the summer palace of the Pope."
Venice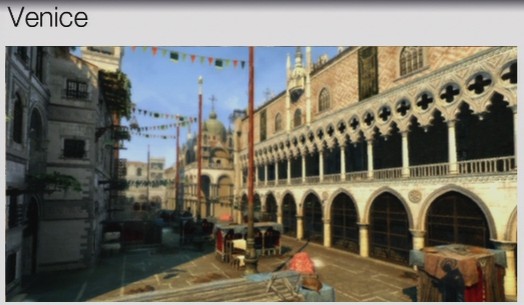 "San Marco is one of the six districts of Venice, lying in the heart of the city."
Siena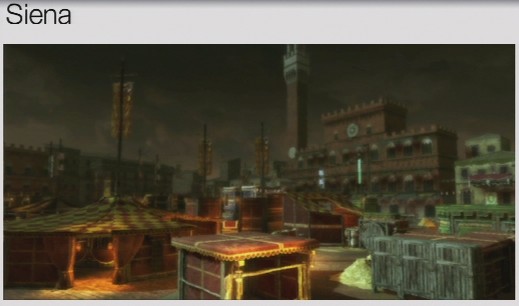 "Siena is one of Italy's architectural treasures. Its distinctive central square and Duomo draw visitors from around the world."
Forli
"Forli is a fortified city crossed and circled by a canal. It was ruled during the Renaissance by the wild Caterina Sforza before the Pope finally restored order in 1499."
Monteriggioni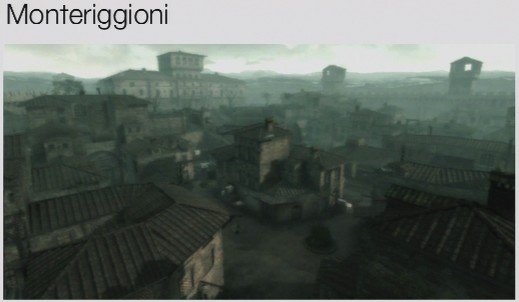 "The Auditore Villa was built by its namesake family as a fortress to protect the town of Monteriggioni. Terrorist acts were later perpetrated by the family in the name of the radical Assassins Order."
Aqueduct
Obtained through pre-order or special editions.
Trajan Market
Obtained through pre-order or special editions.
Mont St-Michel
Part of Free DLC
There is a day and night version of the same map.
"Mont St-Michel is a commune that resides on a rocky tidal island in Normandy, France. A Romanesque church was built there in the 11th century."