Halo Reach shipped with 17 (technically 23) Maps of varying size. 8 for Multiplayer, 8 for firefight, and 1 made specifically for Forge. The forge map has 6 variations that were made by bungie which you can find in circulation with the other multiplayer maps. I will list the maps, the size depending on the amount of players you can use on the map, the weapons and vehicles found on the map by default, and the in game description of the maps. These maps are:
Multiplayer Maps
Atom
2-8 Player Size
Atom is another variation of the Forge World map.
Asylum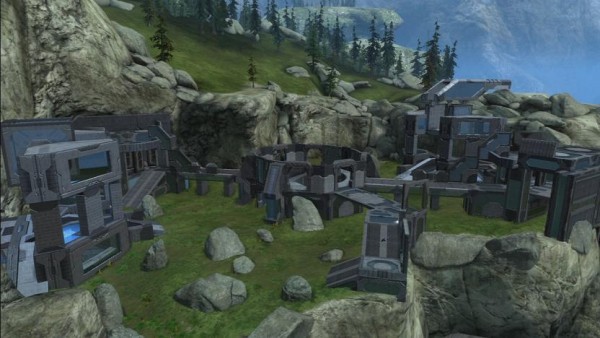 2-8 Player Size
"This mysterious structure's modern day purpose is a timeless and bloody testament to it's sanctimonious past."
Asylum is a remake of the map Sanctuary in Halo 2 built in Forge World.
Boardwalk
4-12 Player Size.
"New Alexandria's civilian concourses provide access to rapid transit and views of Reach's serene vistas."
A medium sized human world map.
Boneyard
8-16 Player Size.
"The once formidable commonwealth awaits its final destination at one of the UNSC's ship breaking facilities."
A Large desert like construction area.
Vehicles:
Mongoose x2
Ghost x3
Warthog x2
Scorpion
Banshee
Cliffhanger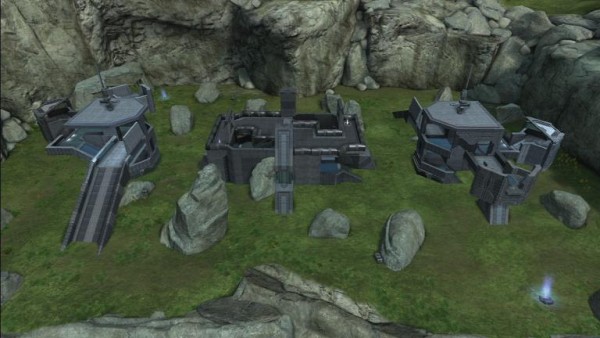 2-8 Player Size.
Cliffhanger is another new variation of the Forge World Map.
Countdown
4-12 Player Size.
"It was only a matter of time before even the most clandestine UNSC operations were thrust into the public eye."
A very small factory like area. Covenant type map.
Hemorrhage
8-16 Player Size
"Many may call this curious gorge their grave, but early inhabitant left only these outposts behind in memoriam."
Hemorrhage is a mixture of the maps Blood Gulch, Coagulation and Valhalla from Halo 1-3 built on Forge World.
Vehicles
Revenant
Warthog
Scorpion
Ghost
Mongoose
Paradiso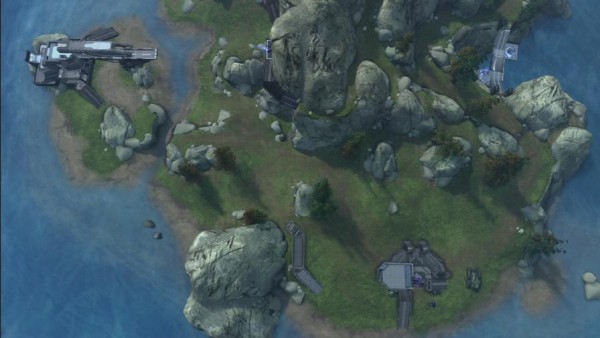 8-16 Player Size
"From on high this artifice seems to be an island paradise, but under close scrutiny it true purpose is revealed."
This is a Forge Built Map by Bungie.
Vehicles
Warthog
Ghost
Scorpion
Banshee
Mongoose
Pinnacle
2-8 Player Size
"Even untold centuries of abandonment and neglect failed to stall the smooth operation of this ancient structure.
Pinnacle is a remake of the map Ascension from Halo 2 built in the Forge World.
Powerhouse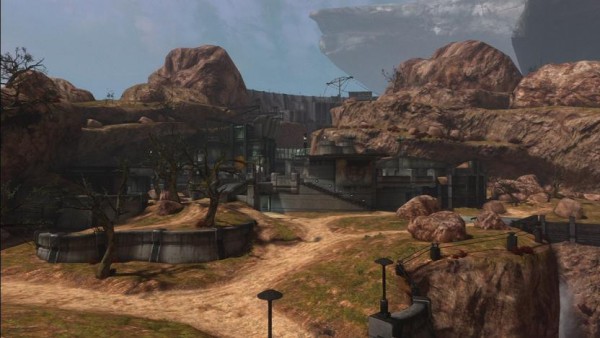 2-8 Player Size.
"Hydroelectric plants like this one provide clean, sustainable energy for the inhabitants of Reach."
A medium sized map. A few buildings out in the middle of a rocky mountain area.
Reflection
2-8 Player Size.
"Reach's elite mix business with pleasure, building lavish penthouses atop soaring corporate ivory towers."
This map is a remake of the Halo 2 map Ivory Tower. It's a medium sized map with a few levels you can walk up.
Spire
8-16 Player Size.
"Shielding infantry from aerial assault, these spires force the covenant's foes to fight on deadly ground."
A wide-open mountain river area map with Covenant structures.
Vehicles:
Warthogx2
Banshee
Falcon x2
Ghost
Mongoose
Sword Base
2-8 Player Size
"Before Winter Contingency was declared, ONI spooks kept themselves occupied in this remote installation."
This map is a small multi leveled human building. There are a few bridges running to two separate leveled areas.
The Cage
2-8 Player Size
"The walls are in your heart."
The Cage is part lockout from Halo 2 and Blackout from Halo 3. It was remade in the forgeworld.
Zealot
2-8 Player Size.
"Vessels like the Ardent Prayer are a prelude to the devastation the Covenant fleet can unleash upon a planet."
Firefight Maps
These maps can only be played on the firefight game modes.
Beachhead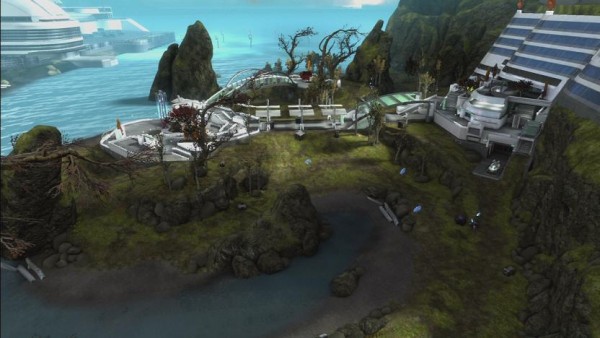 "Fight for prime real estate on the shores of New Alexandria"
Corvette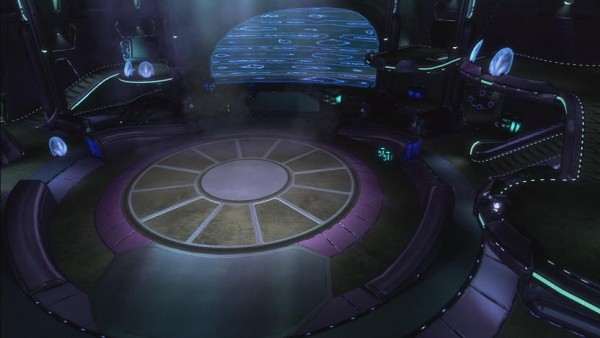 "Fight for air superiority inside the belly of the beast"
Courtyard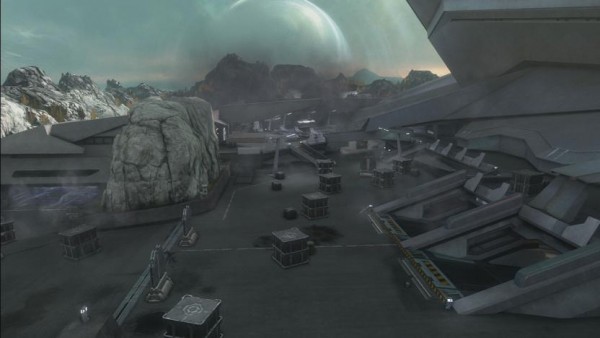 "Fight to secure the fortified ONI plaza"
Glacier
"Fight for salvation deep down in the underground caves."
Holdout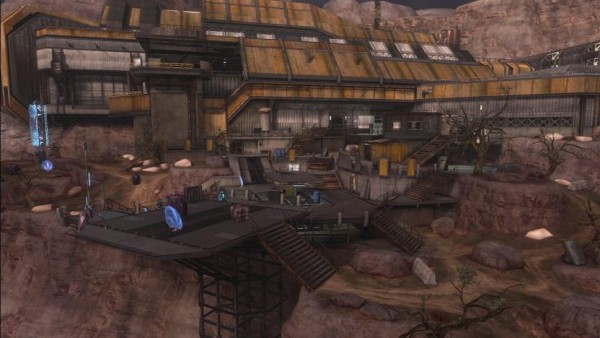 "Fight for your life in the UNSC ship graveyard."
Outpost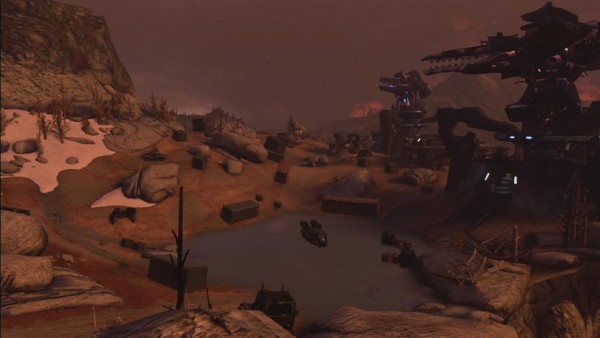 "Fight for survival amidst the smoldering ruins"
Overlook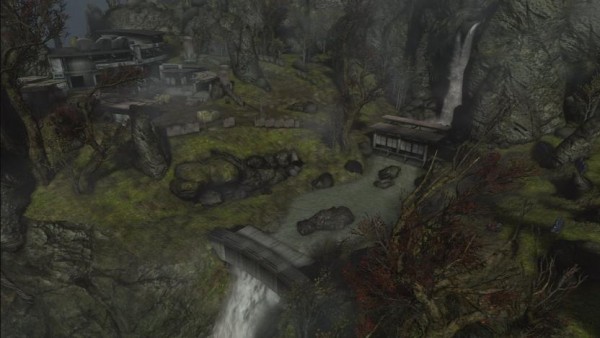 "Fight for fertile ground on a deserted farmyard"
Waterfront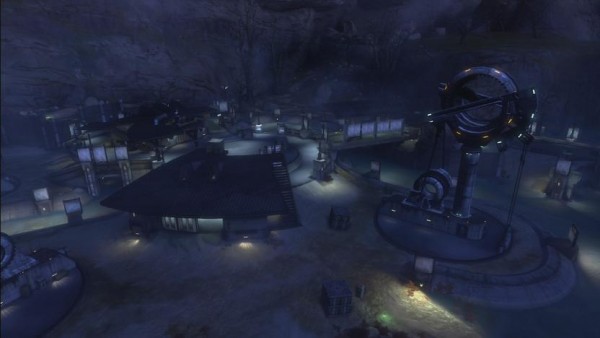 "Fight for vital infrastructure that fuels the war effort"
Forge Maps
Forge World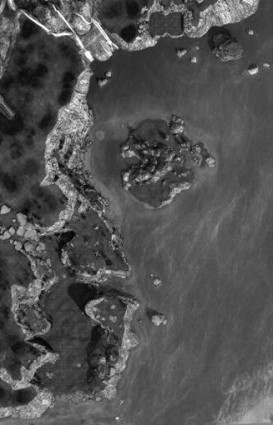 "A blank canvas recommended for Forge editing only." This map has 6 variants you can play on that were created by Bungie using the new Forge tools. The 6 maps are available to play online.