The ever popular winged eagle design of the WWF Championship was given this beautiful replica by the Figures Toy Company.
It has been many years since the WWE and the Figures Toy Company stopped releasing replicas of their championship belts with the WWF logos. Luckily, there were a few releases even after the WWF switched to the WWE. This particular replica was released by Figs Toy Co in 2010.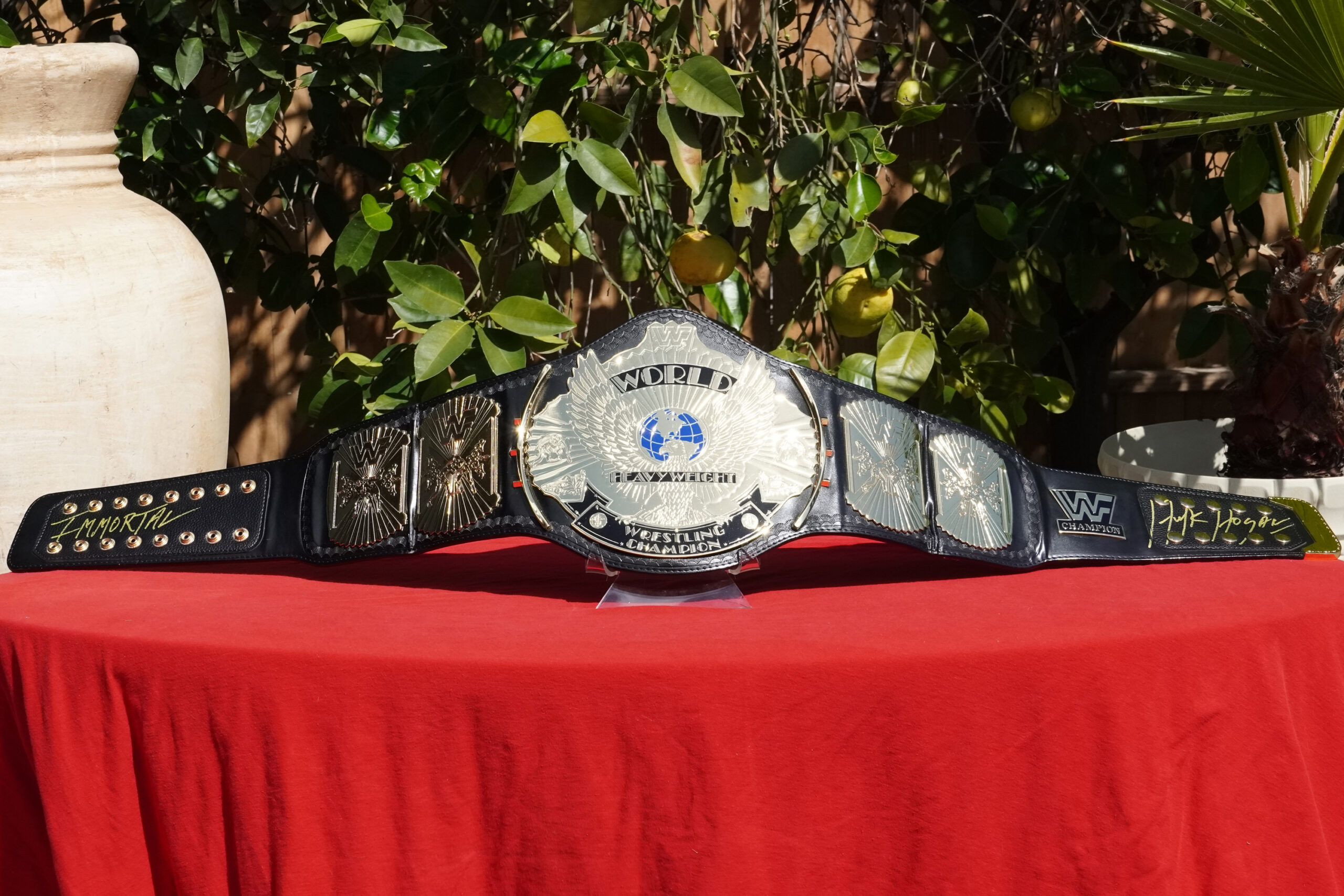 All six plates are made of metal and are 2mm thick. There is the main plate, two first side plates that are identical, two second side plates that are identical in the center but mirrored for the border, and the WWF Champion plate near the female snaps. The etching on the plates is highly detailed, but since the plates are so thin the etching is not very deep.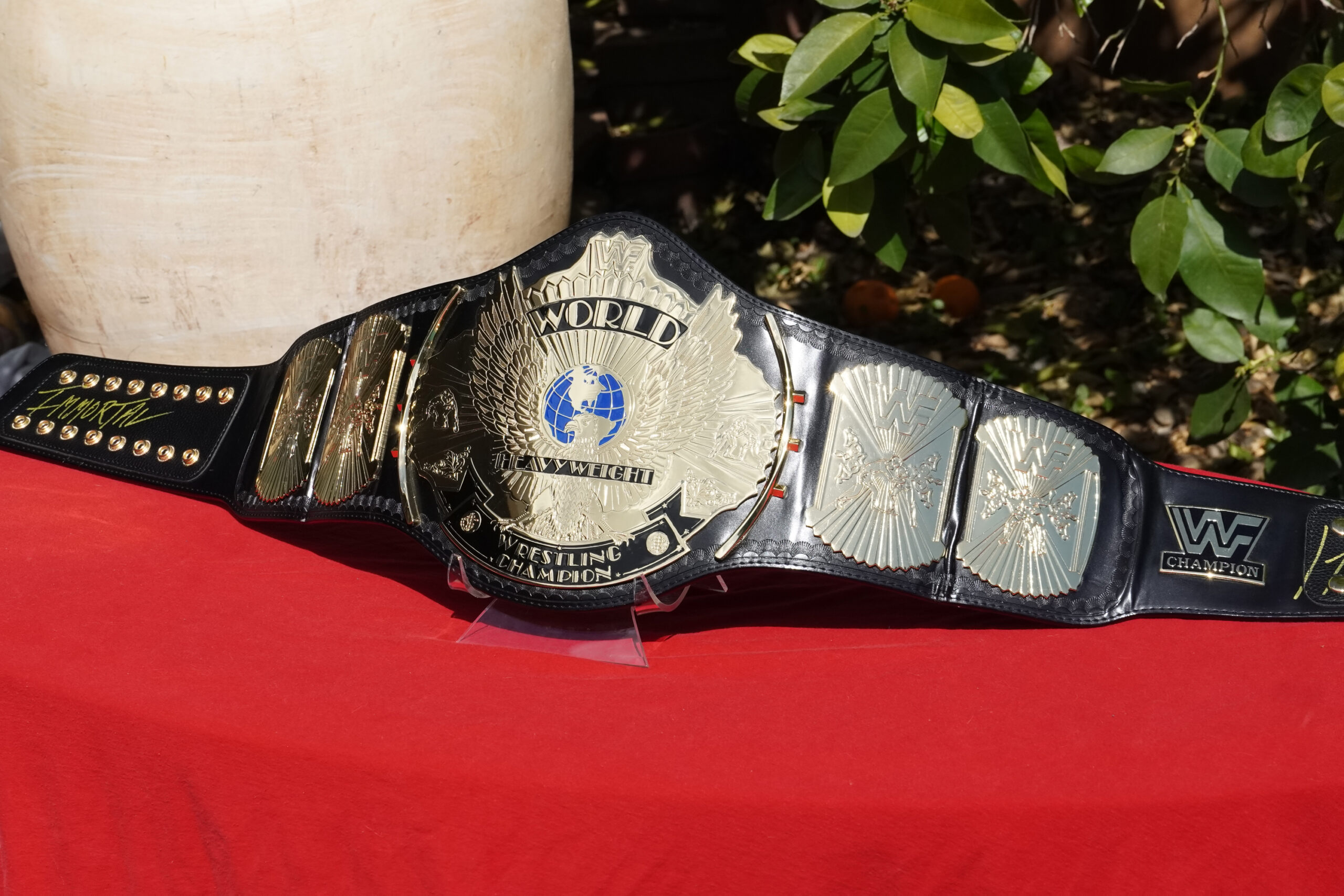 The original replica of the WWF Winged Eagle was placed on a polyurethane strap, which has a slight glossy coating. These belts are very cheap and easily cracked with sunlight and folding. A seashell tooling is stamped around the border of the main five plates.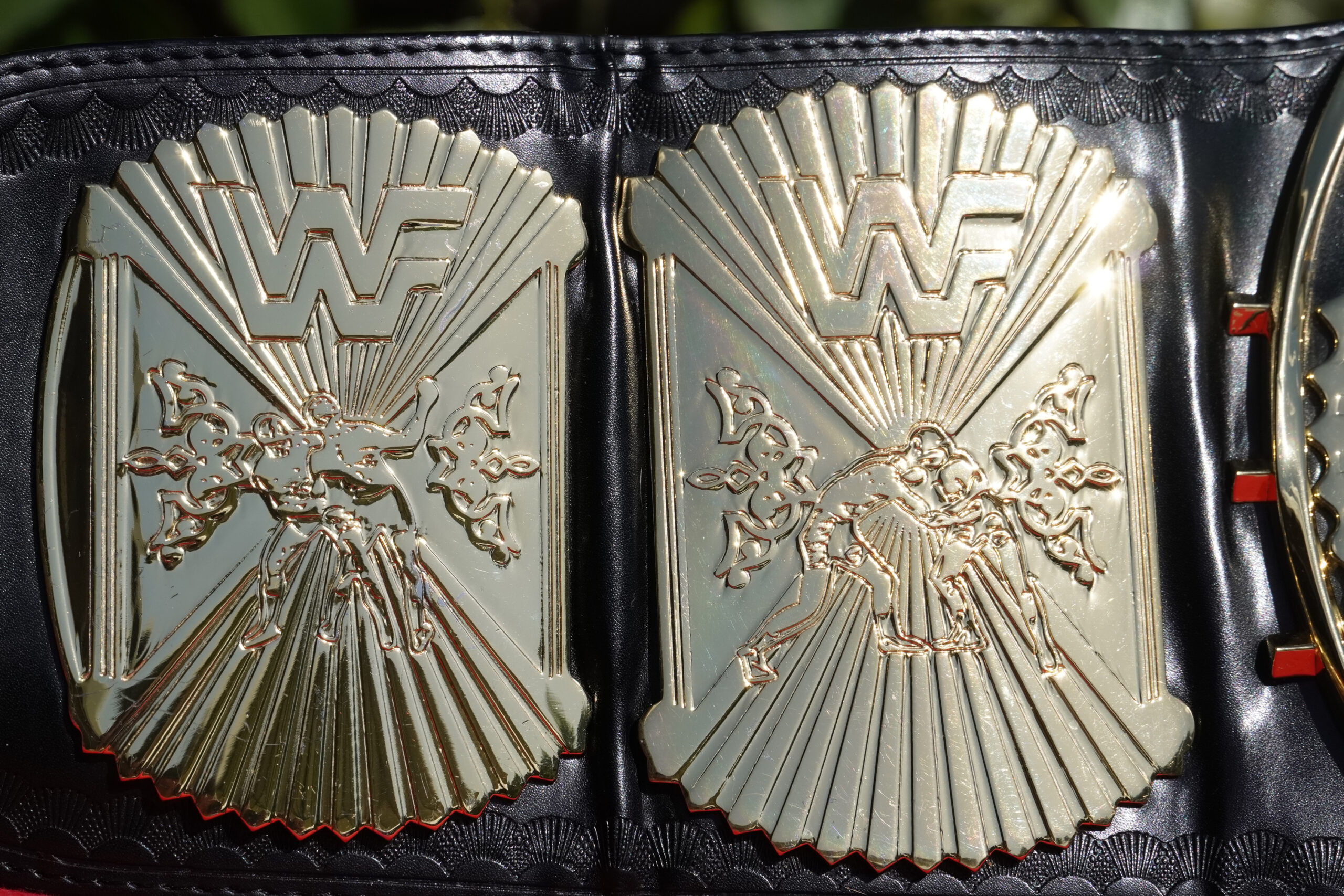 All the official licensing information is stamped on a patch which is sewn on the back of the belt. The screws that attach to the back of the plates are exposed, but black in color to be less noticeable.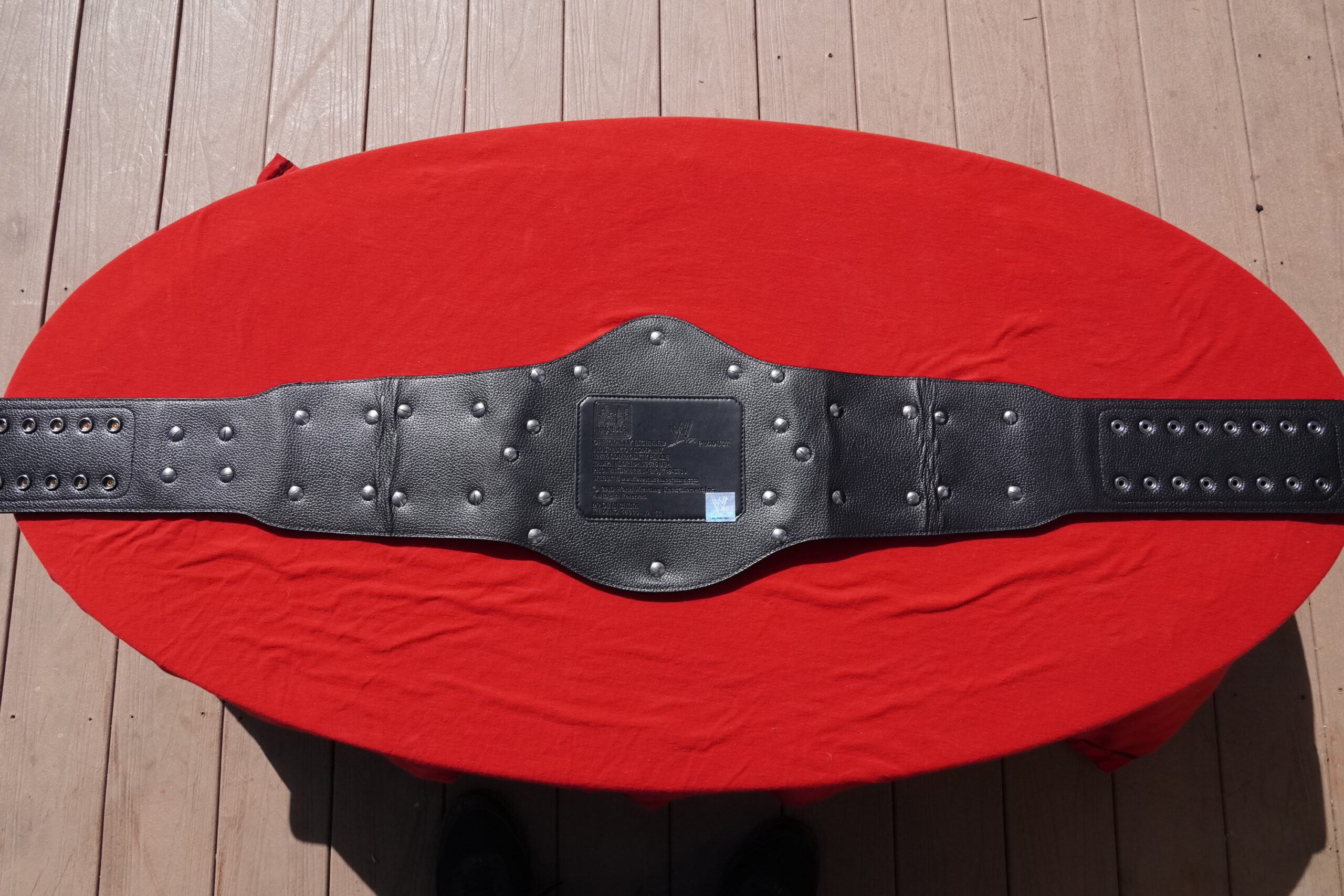 The strap has 5×2 female snaps and 8×2 male snaps. Both sets of snaps are on sewn-on snap boxes with leather-like tooling. Finally, there is a gold belt tip at the end of the strap with the female snaps.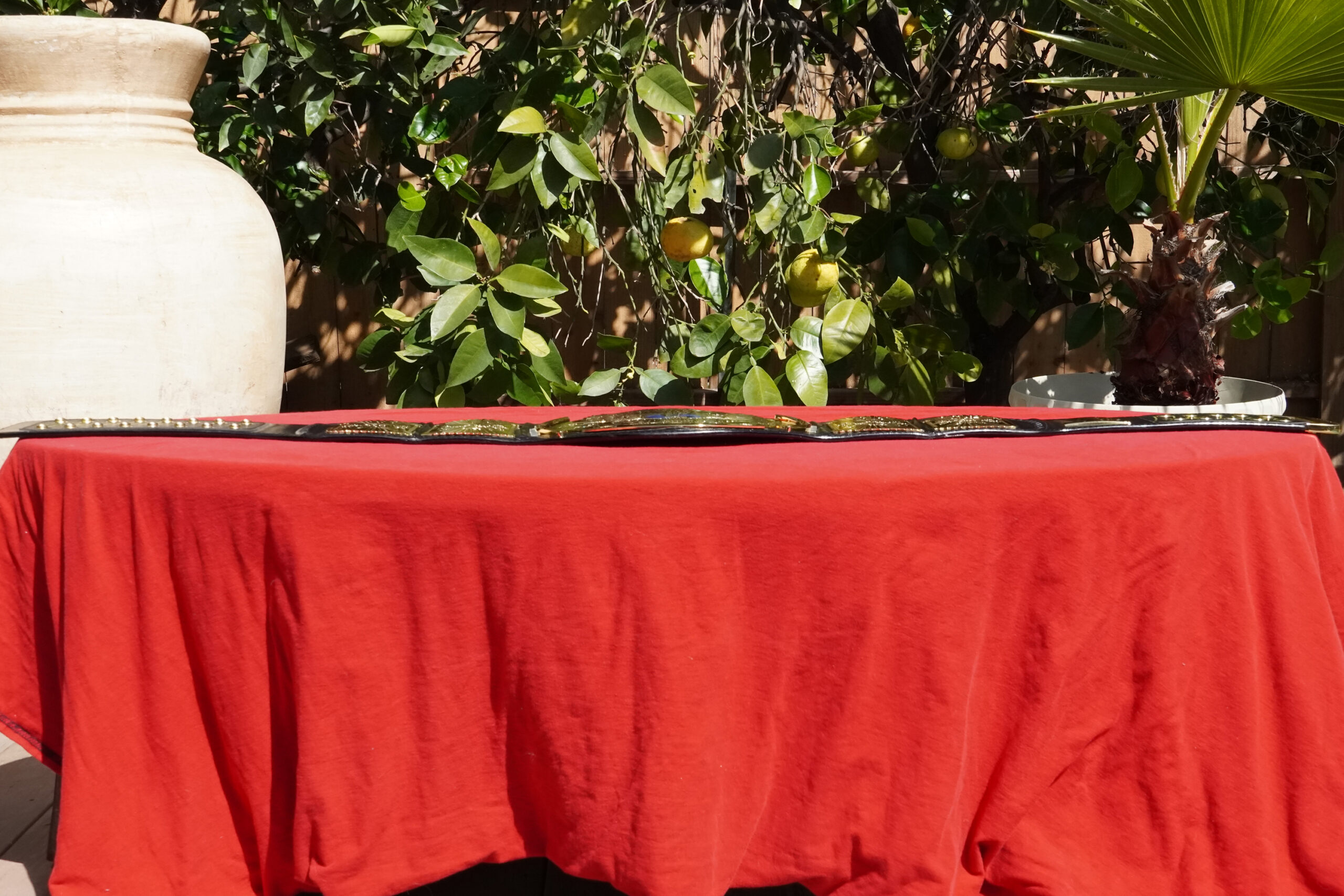 The Figs Toy Co also released deluxe and ultra deluxe replicas of this belt. More recently, the WWE Shop has released thicker and lighter replicas of the old championship belts, but the WWF logos have all been replaced with WWE logos. By comparison, this Figs Inc replica is much thinner yet the etching is just a bit more detailed, and the color is more accurate.
Click here to see the Deluxe replica review.
Click here to see the Ultra Deluxe replica review.