Have you heard of a firestick? Maybe you want to learn about Netflix and Hulu? Don't worry, I'm here to help!
So, you decided to switch from TV to streaming video online. Or maybe you're between TV service providers and currently have access to the internet — whether it's on your smartphone or a home line. That means you can start watching TV shows and movies right now! Just follow a few easy steps.
What You Need to Know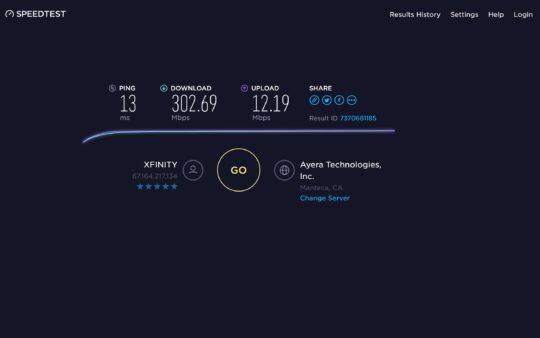 Before we dive into the easy stuff, let's do some technical talk. What is streaming? Streaming is when you watch TV shows and movies, listen to music, play games, and more by connecting to the internet and using a specific service.
The quality of the video stream often depends on your internet speed, connection to the modem/router, and streaming plan. Some websites and streaming services, such as Netflix, have multiple plans and price points. The difference is often how many devices can stream video at once and the maximum quality of the video stream. Of course, the quality of a streaming video will not be on par with the quality of physical media. Streaming HD video will not reach the same quality as HD content from a blu-ray disc.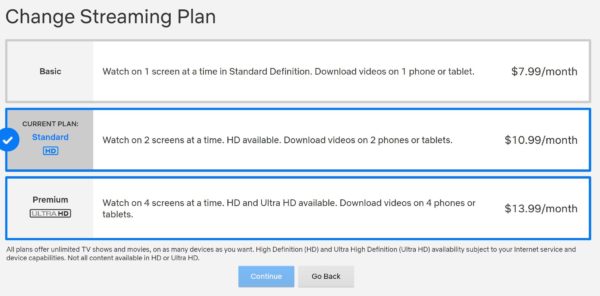 Furthermore, many internet companies (and all mobile phone companies) restrict users to a data cap or bandwidth cap each month. If you exceed this amount, you might be charged an extra fee or your service can be terminated! Below is a rough breakdown of required internet speed, data usage, and video streaming quality. The download speed needed will vary depending on the streaming service used, which is why the info below is an estimation.
[table "" not found /]
If you've paid for incredible internet and the best streaming service plan, but your video quality is still horrible, chances are you don't have great connection to your modem or router. You'll need to do some tech support and trouble shooting to fix this. There can be many issues at play!
Streaming Services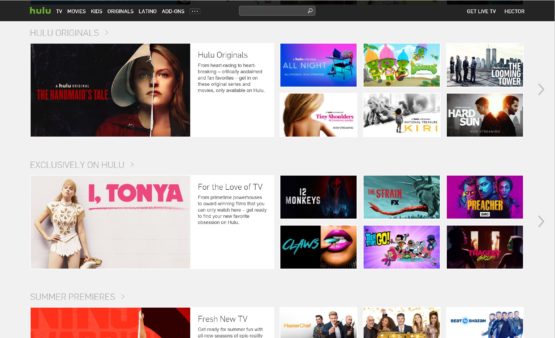 Now that the technical stuff is out of the way. we can get to actually streaming. There are a ton of websites out there that allow you to watch TV shows, movies, documentaries, and even original shows exclusive to the brand. The most well known sites are listed below.
YouTube: Everyone knows about YouTube since the majority of it is free. However, YouTube has a premium service where you can pay per month to get no ads on any videos, exclusive YouTube Premium shows, and the ability to continue playing videos when you close the YouTube app on your phone.
Netflix: What started out as a DVD rental service eventually morphed into one of the biggest video streaming platforms on the internet! There are a number of TV Shows and Movies, but Netflix specializes in movies over TV Shows.
Hulu: This started out as a free streaming service with ad-free premium accounts, but later changed to paid-only content. Hulu specializes in TV shows over movies, pretty much the opposite of Netflix.
Fubo TV: Most people hold onto TV services because of sports and news, and that's where Fubo TV comes in. While this service is about four times the price of other streaming services, you (or your older family members) can watch all the News and Sports that's commonly found on cable or satellite TV. Alternatively, you can find apps for specific sports, such as an NFL, MLB, NHL, etc.
VUDU: Remember the old days when we'd rent movies from Blockbuster? Now you can rent movies and stream them digitally with VUDU. If you really like a movie, you can buy it and own the digital version forever through this site.
Crunchyroll: A streaming website that allows people all over the world to watch the latest Anime from Japan! While there are many other websites that allow you to stream anime, Crunchyroll is the pioneer of anime streaming, and they're translating and posting official shows within the same day they were shown in Japan! Crunchyroll has both free and premium accounts. Pay to remove ads and play content in HD quality.
There are many other streaming services out there that vary in price, and some are even free! Commonly known streaming services include: Amazon Prime, Sling TV, HBO Now, ESPN, WWE Network, Showtime, PBS, and more. You now have access to a multitude of content on your smartphone and computer.
Watching On Your TV
Most people are used to watching their shows and movies on a TV screen instead of a computer or mobile device. There are three ways to accomplish this feat: cables, smart TVs, and streaming devices.
The first, and easiest, way is to connect your device directly to your TV screen. The majority of computers these days (whether they're desktops or laptops) come with HDMI ports. Simply plug your computer to your TV with an HDMI cable to mirror your screen onto the TV. Windows computers can also detect and use an HDTV as a secondary monitor instead of mirroring the current screen.
People with Android devices (smartphones and tablets) often use Micro USB or USB-C to HDMI cables and adapter. Those with iPhones and iPads use Lightning to HDMI cables and adapters.
Smart TVs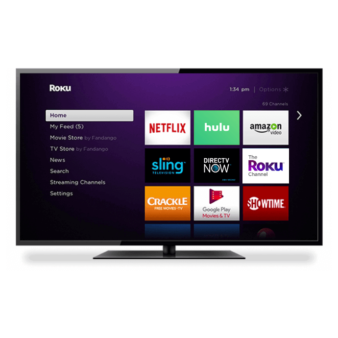 Chances are you've heard of "Smart TVs" at your local store. What is a Smart TV? It's the same as a regular TV, except it has the option to connect to the internet. Using a special hub, you can use built-in apps to stream video from popular services such as Netflix, Hulu, YouTube, and Amazon Prime.
Additionally, many smartphones can connect wirelessly and either mirror or cast to a smart TV. Connect your computer or mobile device to your TV to mirror the screen. This will show everything from your phone to your TV. Use an app, such as Netflix, YouTube, or even the Chrome internet browser and press the cast button to connect and display video from your smartphone, tablet, or computer to your TV screen. This option only connects while video is streaming.
Streaming Devices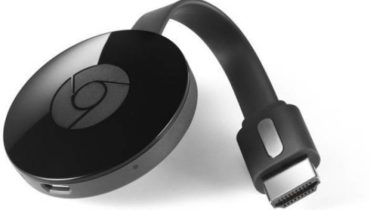 The other option is to use a streaming device if your current TV is not a smart TV. The most popular streaming devices are listed below.
Chromecast: the objective is to cast or mirror from your computer, tablet, or smartphone to the Chromecast connected to the TV screen. Chromecast is owned by Google, which means some Google-owned services will not appear on Amazon's firestick.
Roku: you are given a number of channels and apps to sign into, similar to a smart TV's smart hub or a cable TV's on demand service. There's even a Roku Channel with a number of free shows! A roku account is required before using any Roku device, which is completely free.
Firestick: you are given a number of channels and apps to sign into, similar to a smart TV's smart hub or cable TV's on demand service. Firestick is owned by Amazon, which means some Amazon-owned services will not appear on Google's Chromecast.
While these three are the most popular, there are other streaming devices out there such as Apple TV, Mii Box, and Kodi.
And that's all you need to know when it comes to streaming content from your computer or mobile device to your TV. If you're still a little lost, feel free to leave a comment below and I'll try to help as soon as I can.