The leader of Team Rocket, Giovanni, gets his Nendoroid release alongside the ultra powerful, genetically altered Mewtwo.
For those who are unfamiliar with the storyline, Giovanni is the leader of Team Rocket, a corrupt organization throughout Kanto (and later Johto) which stole people's Pokemon in hopes of dominating the world. Team Rocket had a secret laboratory on Cinnabar Island where scientists, including Gym Leader Blaine, took the child of the mythical Pokemon Mew and altered its DNA to become the legendary Pokemon Mewtwo. Mewtwo became too powerful to control, destroyed the laboratory, and escaped to Cerulean Cave.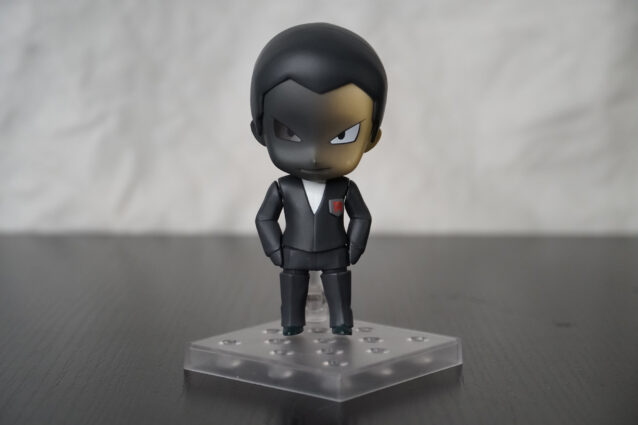 Team Rocket had headquarters underneath a casino in Celadon City, and attempted to steal plans for the Master Ball from Silph Co in Saffron City. The Master Ball catches any Pokemon 100% of the time. Not only did Giovanni lead Team Rocket, but he was also the leader of the Viridian City Gym. However, after being beaten by Trainers Red and Green multiple times throughout Kanto, Giovanni decided to disband Team Rocket.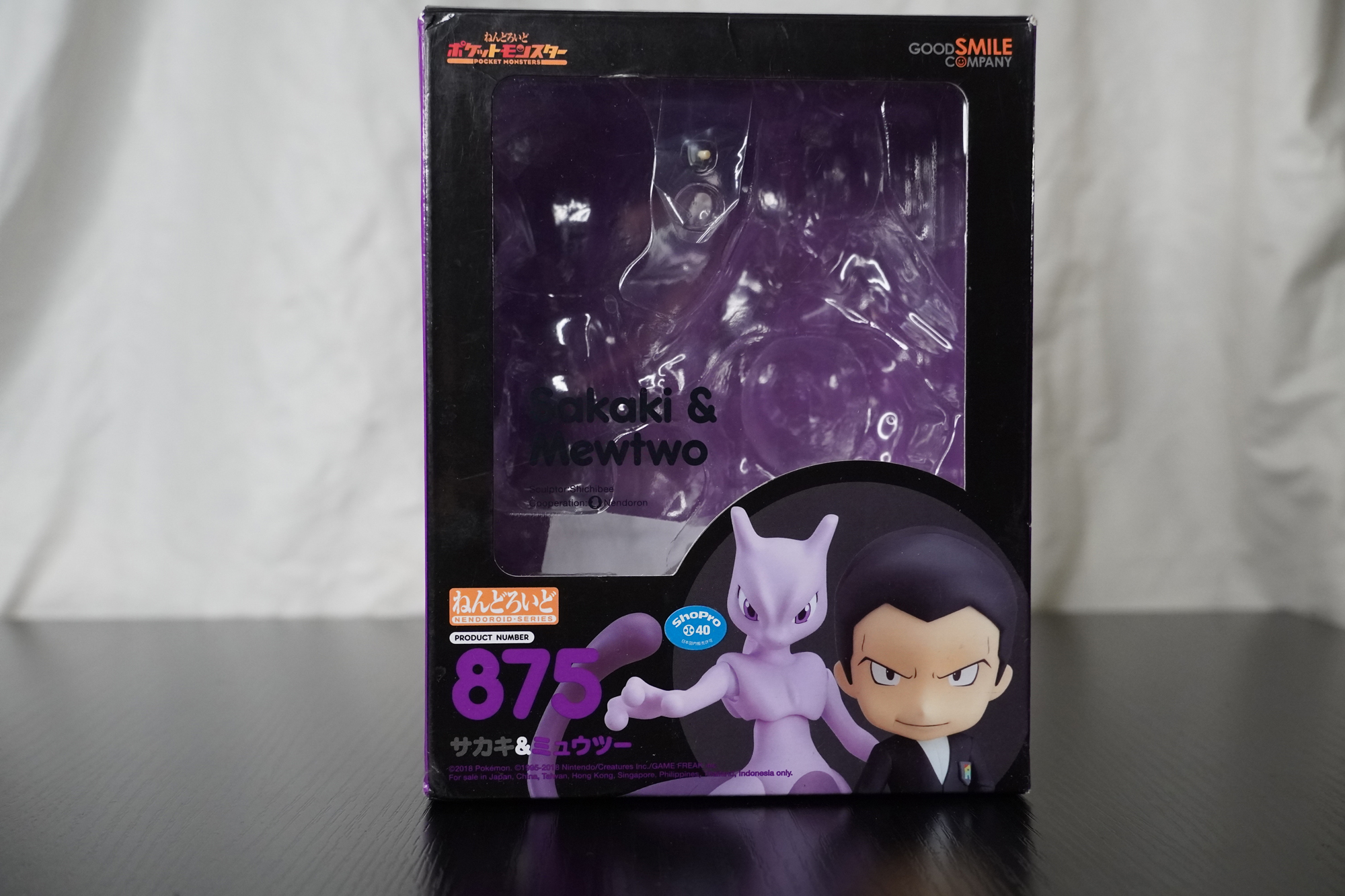 In August of 2018, Good Smile released this Nendoroid set of Giovanni (Sakaki) and Mewtwo. This set includes three face plates for Giovanni, one body, and five arms. The arms allow Giovanni to keep his hands in his pockets, hold a Poke Ball, or keep his hands by his side.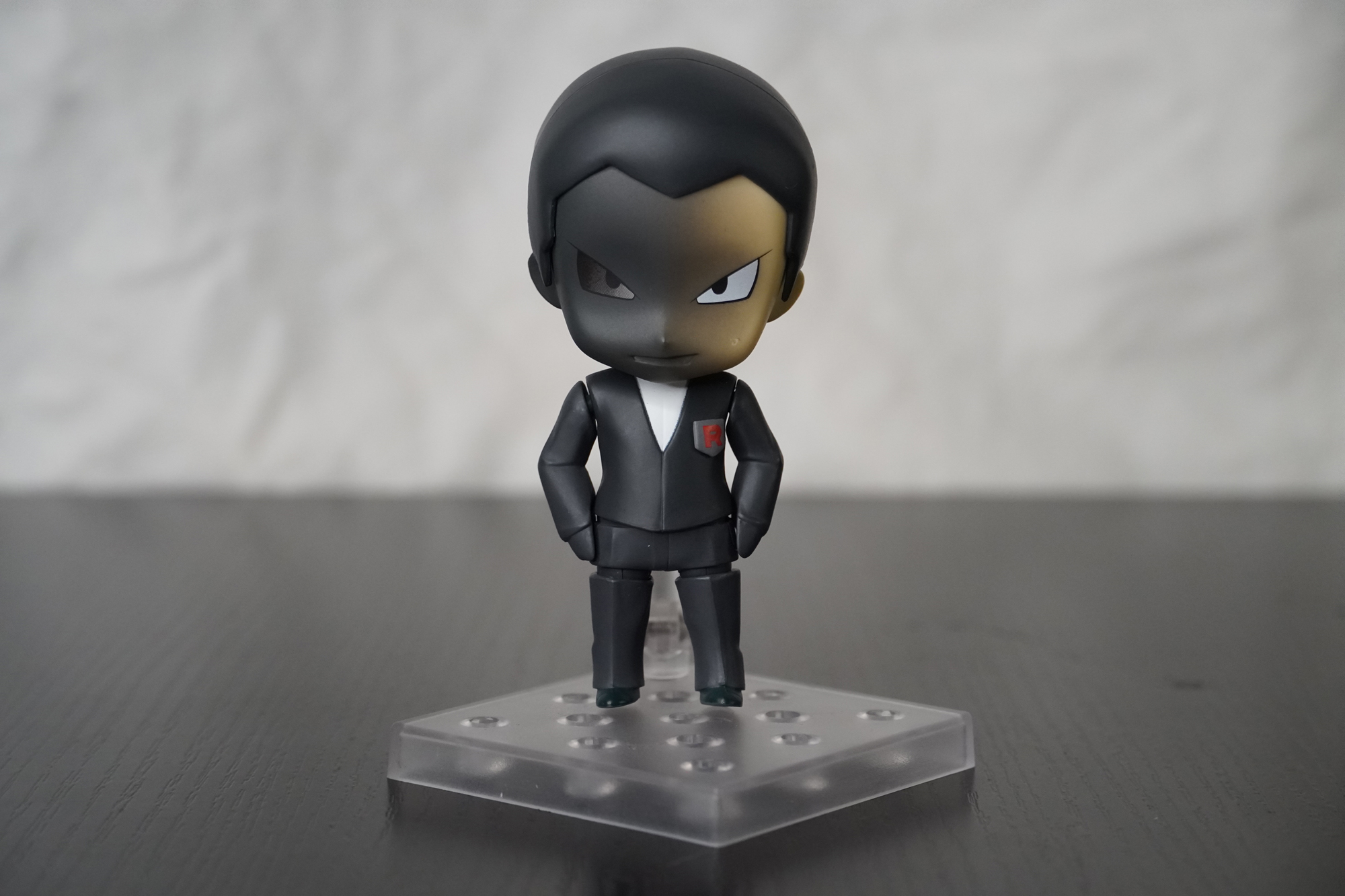 Mewtwo comes with four arms, one body, and an attack that looks similar to Shadow Ball. The purple ball can be held between Mewtwo's hands or placed on a thin arm.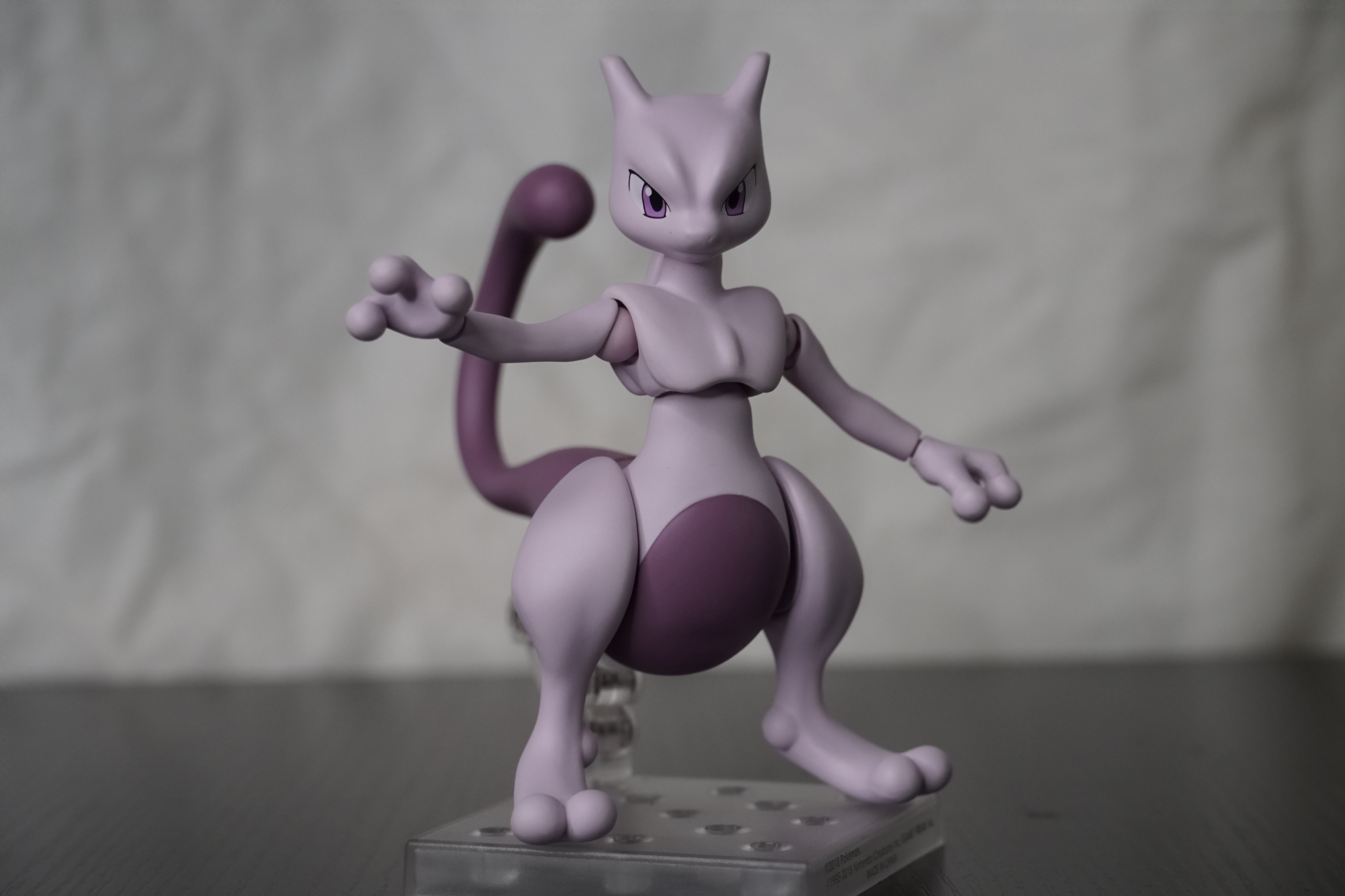 As usual with Nendoroids, these figures cannot stand on their own and require the included bases and stands to stand upright.
All in all, Giovanni and Mewtwo Nendoroid 875 is an excellent addition to the Pokemon Nendoroid collection. There aren't many interchangeable pieces in the set, but the included pieces fit the characters just fine. The shaded face of Giovanni was used many times before he fully revealed himself in the game and anime, and Mewtwo's attack is similar to the one seen in the First Pokemon Movie!
Giovanni and Mewtwo can be placed opposite either versions of Trainers Red and Green Nendoroids, but fits nicely with the Red and Green Nendoroid 612 set which comes with Mew.