Fatal Frame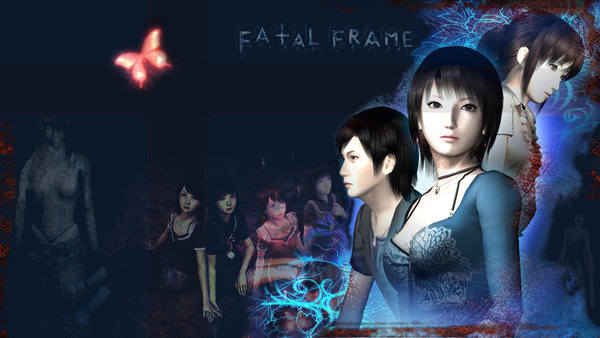 Originally titled "Zero" in Japan and "Project Zero" in Europe, the Fatal Frame franchise has been active since 2001 and is still going. The developers at Tecmo have created four sequels and two spin-offs. Though the series isn't as big or well known as the massive Resident Evil franchise, it's definitely not unknown in the video game industry, and almost every game has received positive reviews! The latest entry into the series was released on the Wii U at the end of 2014 in Japan. It's set to release at the end of 2015 in North America and Europe.
The gameplay and central storyline has mostly remained the same throughout the franchise. The games center around those who come into contact with evil spirits within old ruined buildings. These ghosts are fought with a special camera that deals damage each time their picture is taken. A number of puzzles are set throughout the game that must be solved before exploring more of the area. There's usually an abundance of black hair throughout these ruined areas as well. Honestly, the atmosphere in Fatal Frame is absolutely nerve wracking.
In addition to the video game series, a manga was created in 2014 called Fatal Frame: Shadow Priestess. In the same year, a live-action movie was released in Japan called Gekijouban Zero. A US remake was planned alongside the Japanese version, but little news has been available. I guess we'll have to wait and see what happens!
The third and final game series is probably the most admired horror video game franchise from Japan. Click here to continue.