The WWF dual plated classic Tag Team Championship replica by Figures Toy Company has incredible detail. See it up close here.
This particular dual-plated design of the WWF Tag Team Championship belt was used for about three years, from 1987-1990, before switching to an all gold design. Unfortunately, the Figures Toy Company has only released this version of the classic tag belts as replicas, which was available around the mid-2000s to mid-2010s.
The classic tag team championship belt features five large plates and a sixth WWF Tag Team side plate. Each are 2mm thick. The main plate is a silver color with a mirror finish, and has a detailed eagle spreading its wings near the top. At the very top of the main plate is the WWF block logo.
A light-blue oval globe is at the center of the main plate with the word "World" written in red. At the bottom are two banners with the words "Tag Team" and "Wrestling Champions." Just below that is a tiny banner with "RP," signifying the belt maker's initials, Reggie Parks.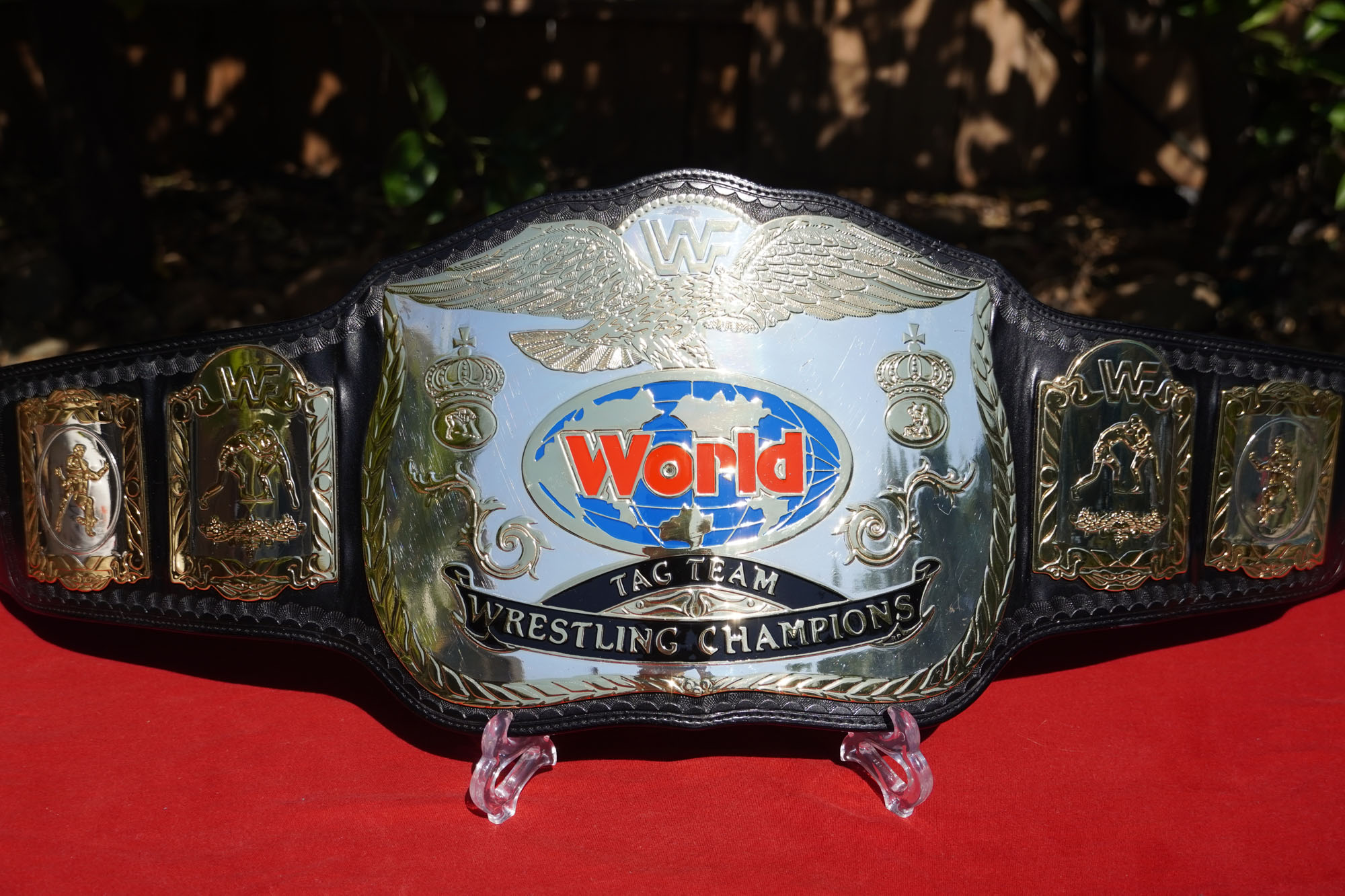 Gold vines are placed on the left-center and right-center of the main plate, and above the vines are small crowns with wrestlers inside. The entire border is etched with a gold leaf design.
The first two side plates are exactly the same. The top features the WWF block logo, the center has two wrestles, and just below is a vine etching. All of these designs are gold-colored on a silver-colored plate with a mirror finish. Three-fourths of the border have gold etching.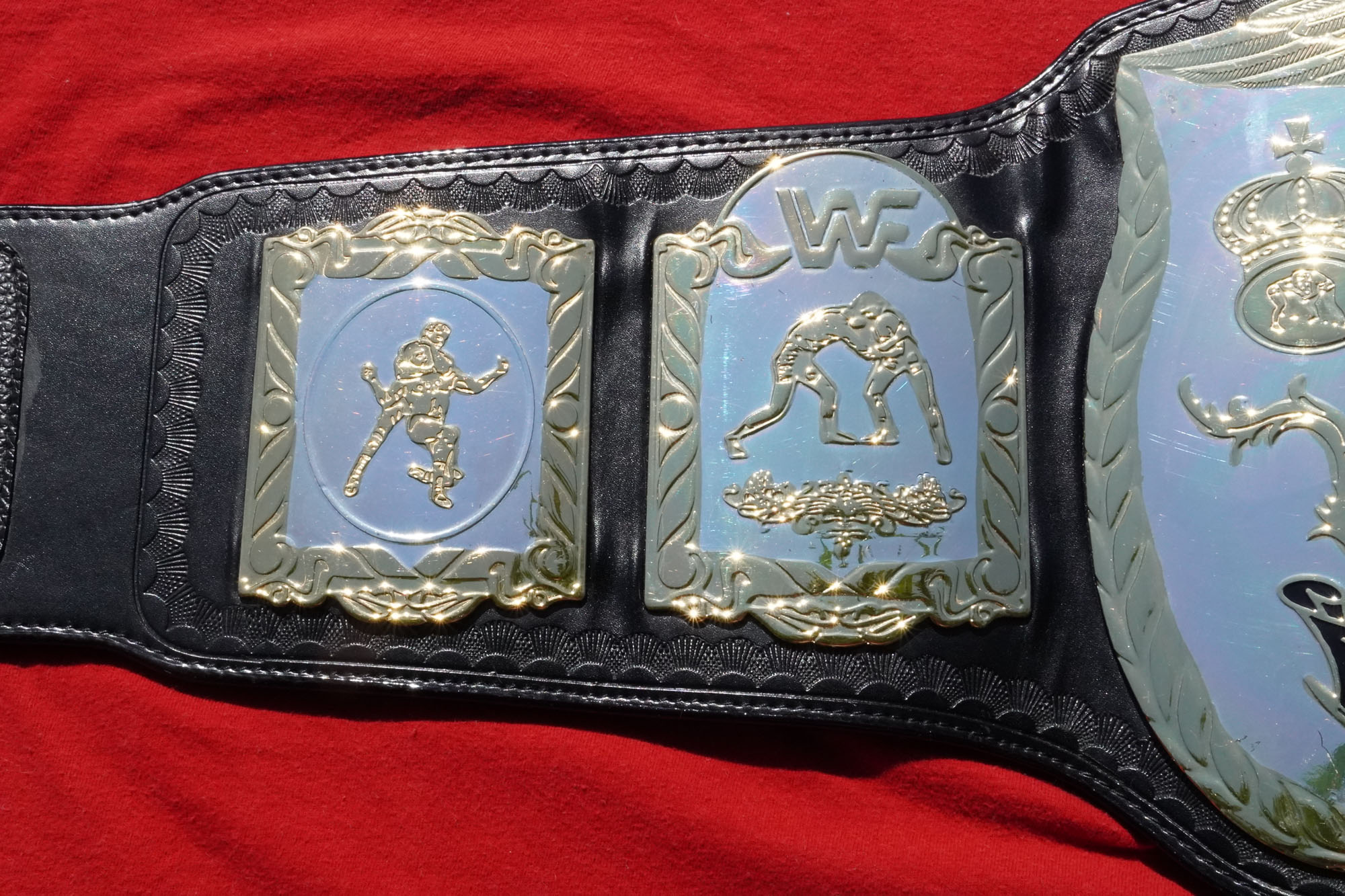 The second two side plates are exactly the same. One wrestler has a sleeper hold on the other wrestler, etched with gold coloring on a silver-colored plate with a mirror finish. A silver circle is etched outward around the wrestlers, and all four borders have a gold-colored design.
A sixth plate that says "WWF Tag Team" is to the right of all five plates. And finally, a gold-colored metal belt tip is screwed onto the end of the strap.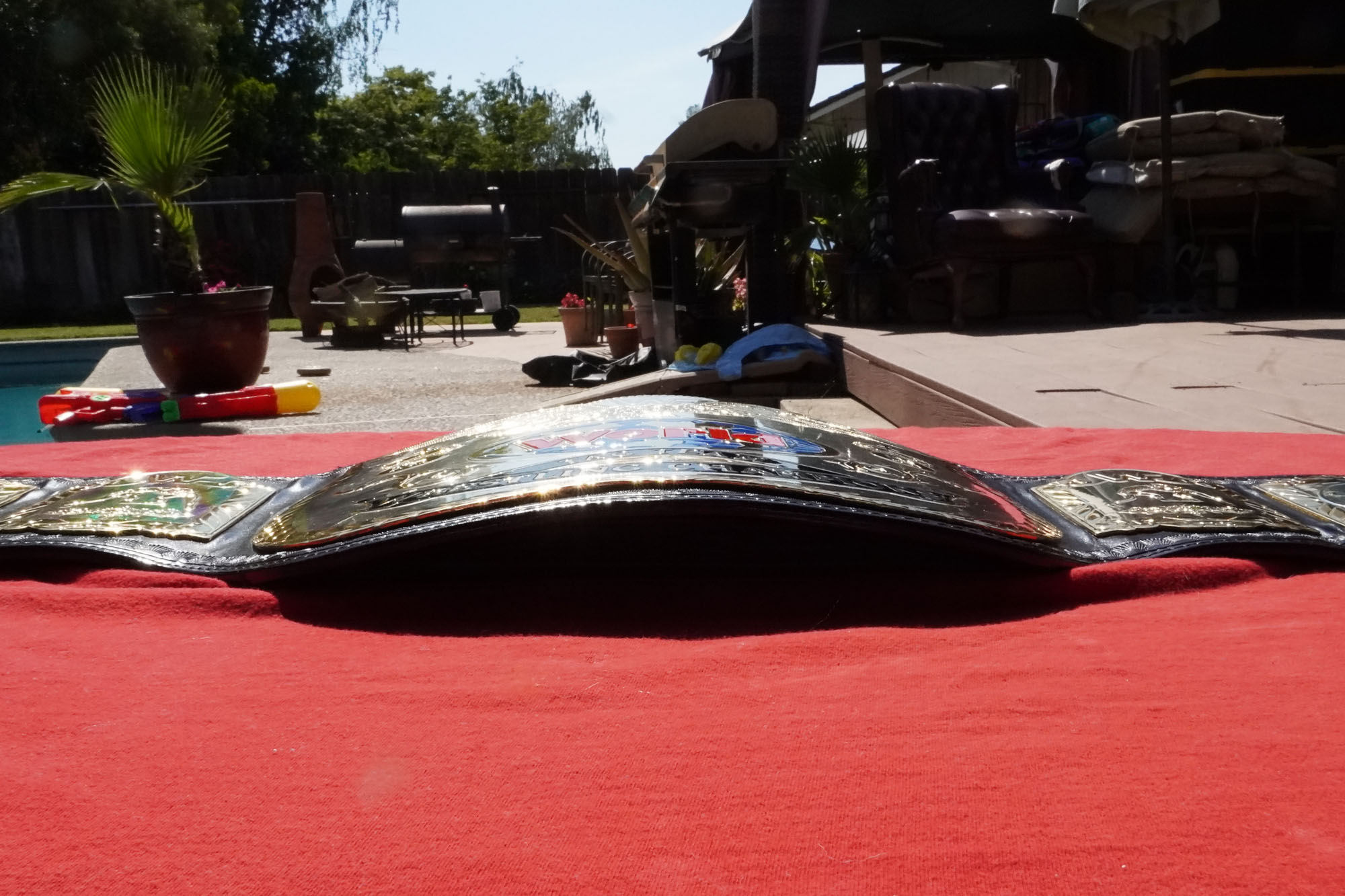 The strap is a faux leather made of polyurethane. It has a shiny coating that has been shown to crack in the sun. A seashell tooling surrounds the five main plates, and both snap boxes have a faux leather tooling sewn on.
On the back of the strap is a patch with all the licensing information from the WWE and Figures Toy Company. It includes the year the replica was manufactured (mine was 2011), and includes a WWE holo sticker.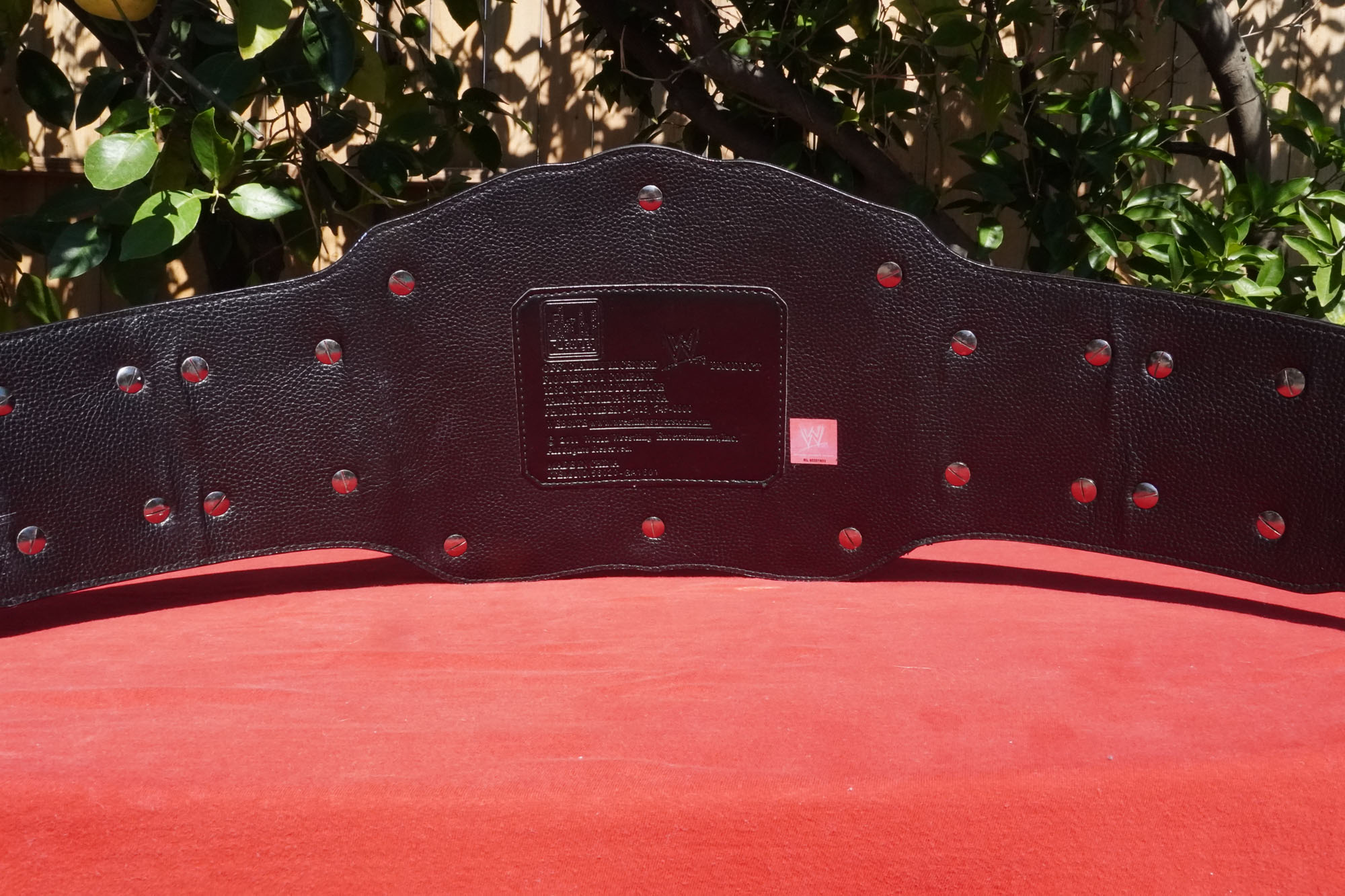 There have been numerous designs for the WWF Tag Team Championship belts. While this dual plated design is excellent, it would be great if the WWE Shop released other versions of the classic Team Team Championships. There are different designs available from different manufacturers, but they are not official replicas like those from the Figures Toy Company and the WWE Shop.