This rare WWF Tag Team Championship isn't in the best of shape, but it is an official replica from the Figures Toy Company.
It would seem that the Tag Team Championship belts were the least popular replicas for collectors. For that reason, they can be hard to come by 20 years later! I was lucky enough to find someone who was selling this beat up WWF scratch logo, attitude era Tag Team Championship title belt from the Figures toy Company.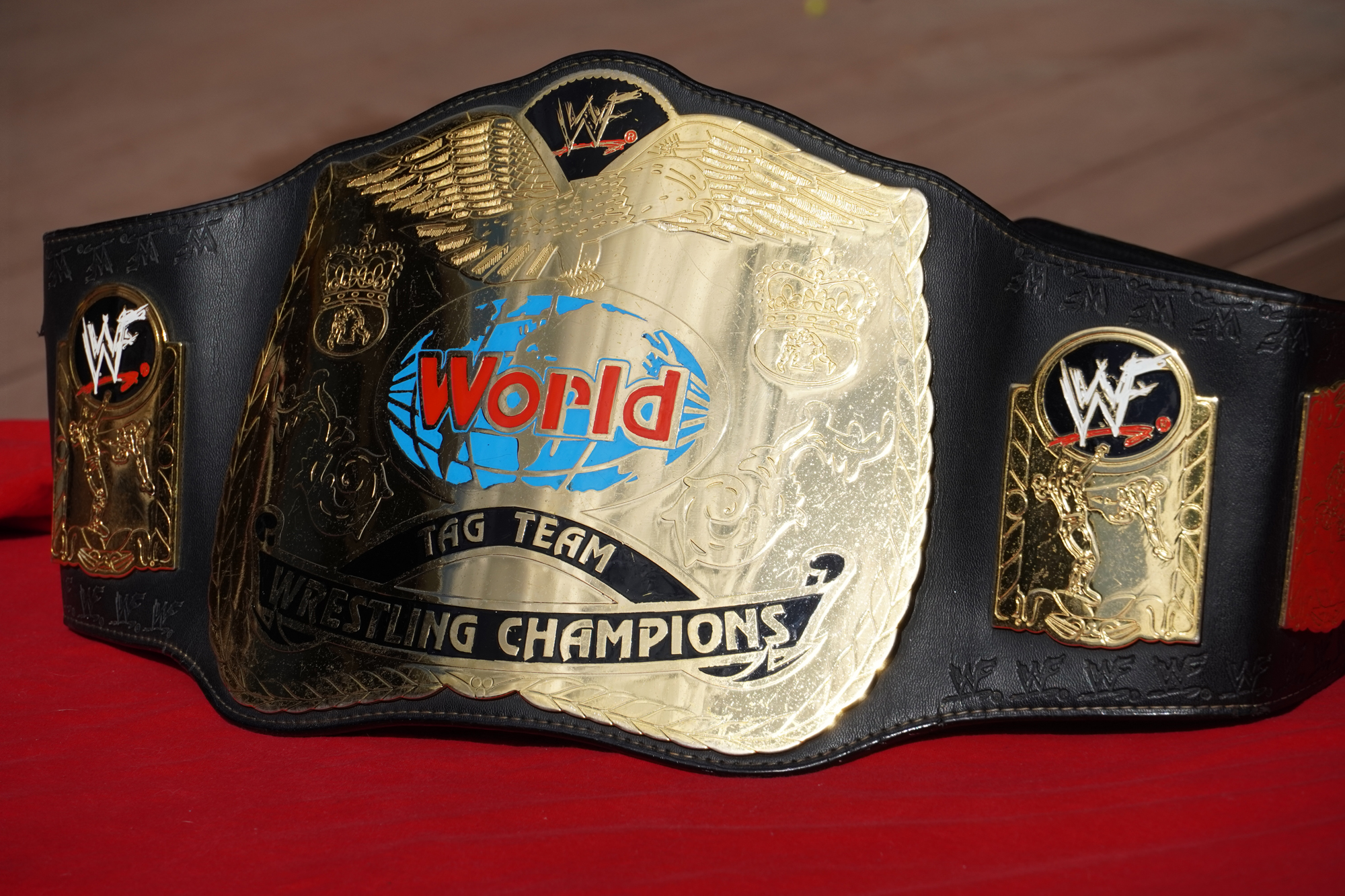 The attitude era Tag Team Championship has five metal plates, the main plate that is 8.5″ tall, two identical first side plates that are 4″ tall, and two identical second side plates that are 3.25″ tall.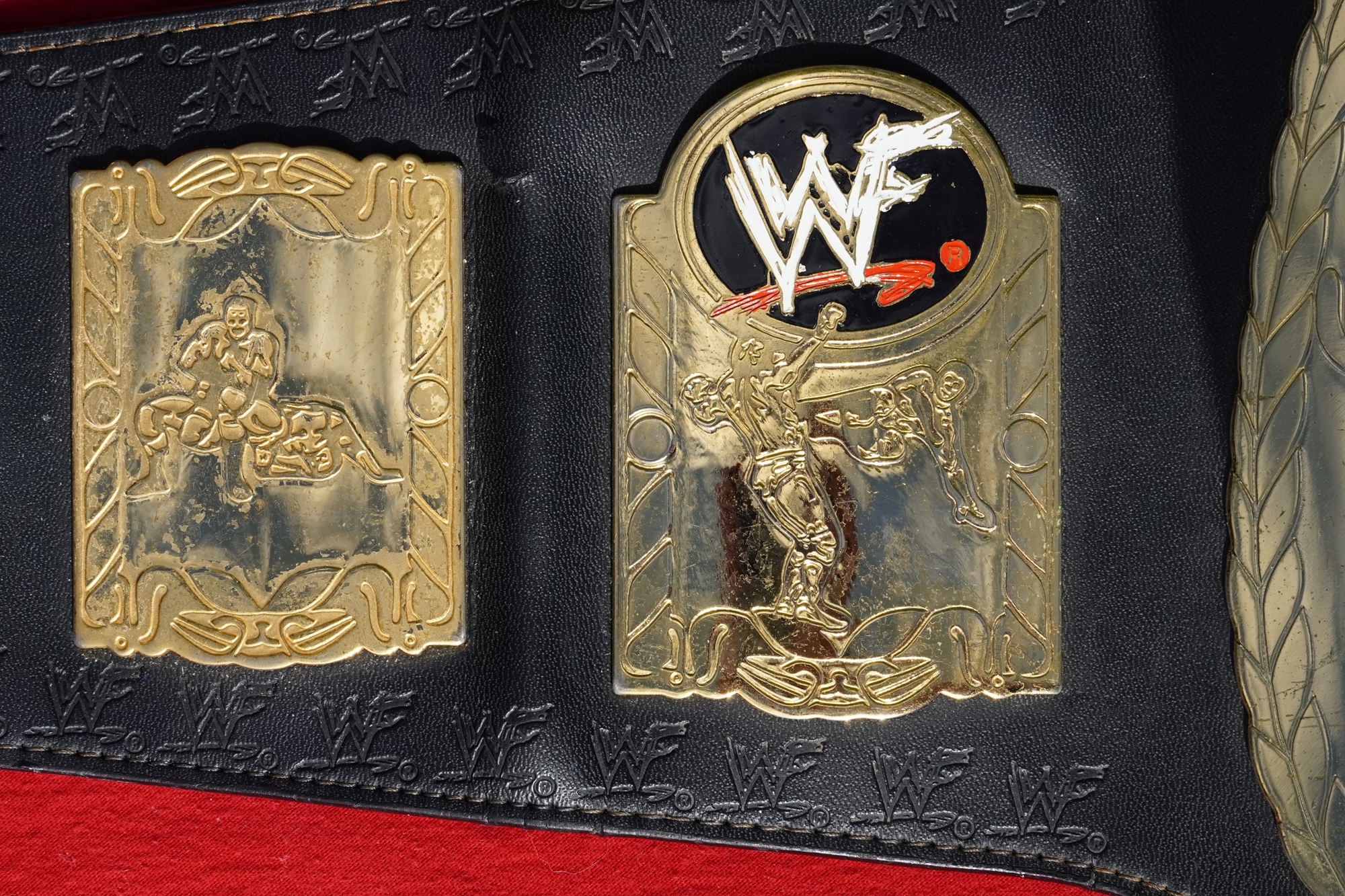 The five plates are screwed onto a 51″ polyurethane strap with the WWF logo stamped around the edges of the belt to the snap boxes. The snap boxes are smooth and sewn in beneath 5×2 female snaps and 8×2 male snaps. All the licensing information is stamped on the back of the strap.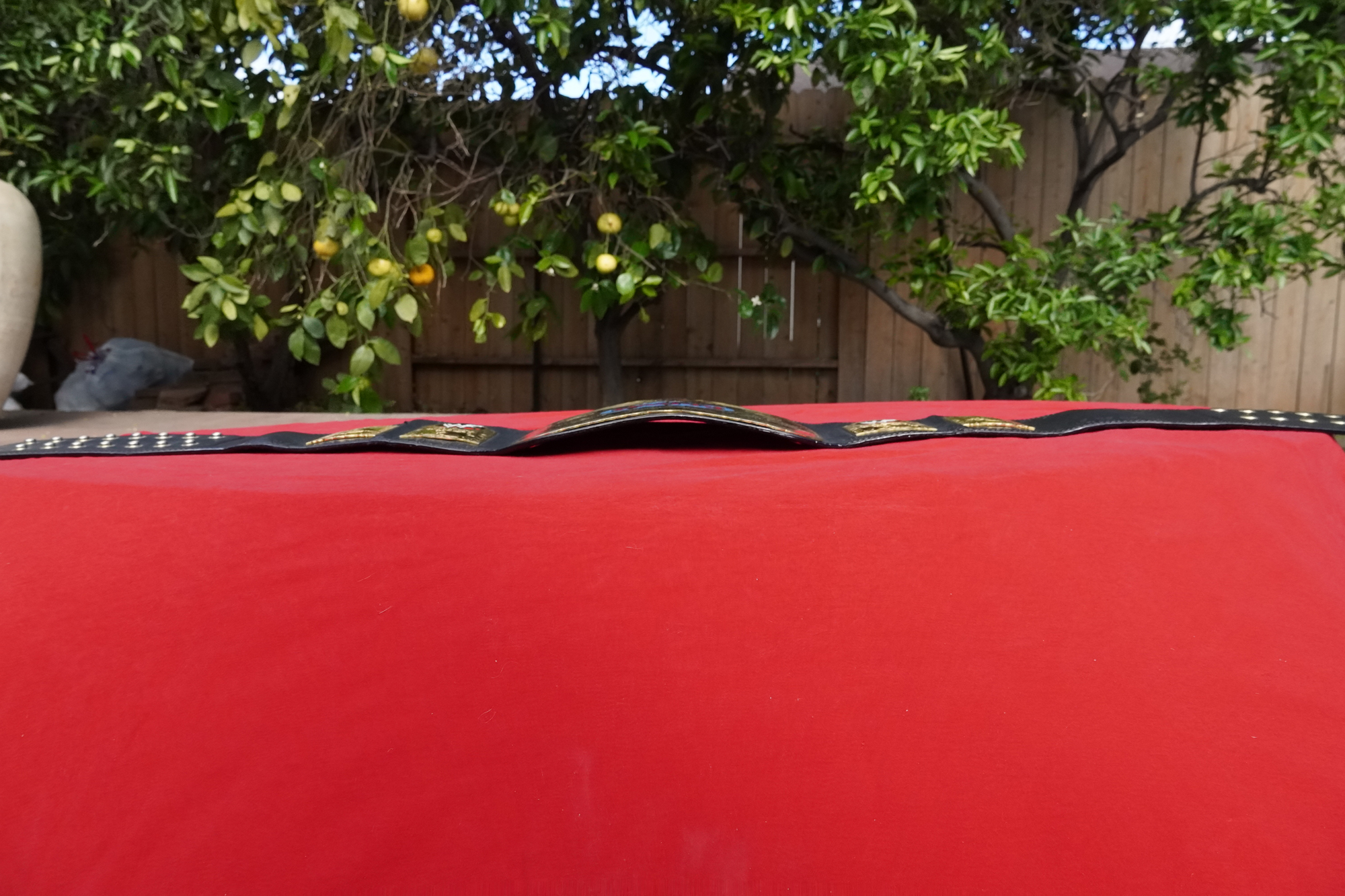 Since the plates are only 2mm thick, it is easy to curve the plates to be similar to the real title belts. The WWE Shop recently re-released this version of the Tag Team title with thicker plates and deeper etching, but the WWF logos have all be replaced by WWE logos. Although the WWF logo is always preferred over the WWE logo, it will be easier and cheaper to get the re-released WWE Shop version compared to the original Figs Toy Co release.