The WWF Intercontinental Championship from the attitude era was given this deluxe replica from the Figures Toy Company. Additionally, I had the title restoned with cubic zirconia.
Known as the attitude era, oval, and scratch logo WWF Intercontinental Championship, this title belt was given a deluxe replica by the Figures Toy company in 2001. The 2mm thick metal plates are exactly the same as the original replica, by the deluxe replica switched the strap from polyurethane to leather.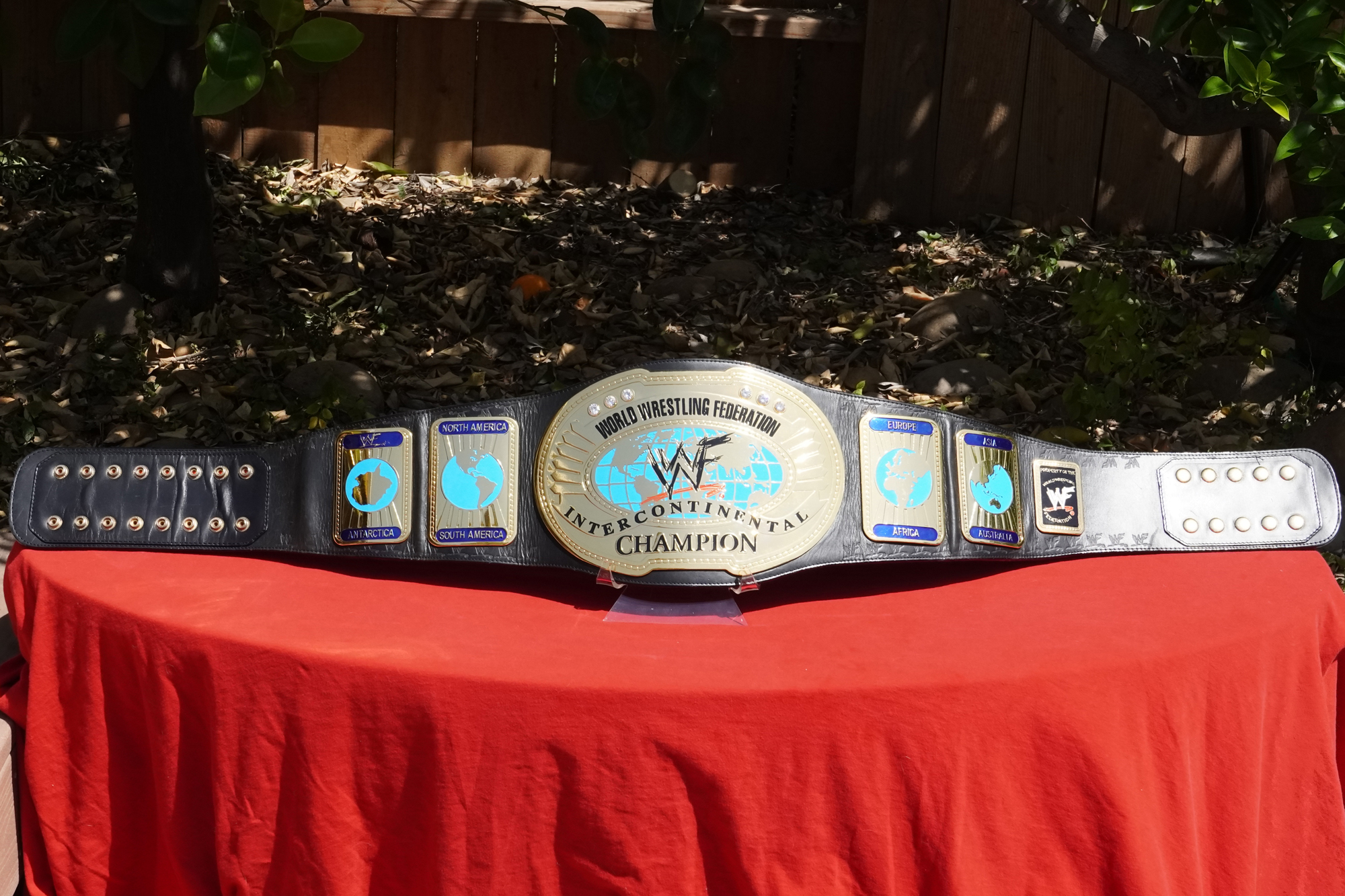 I then sent my own replica to get professionally restoned with cubic zirconia. the original plastic faux diamonds are ugly and pointy, but these stones sparkle with all the colors of the rainbow in the light.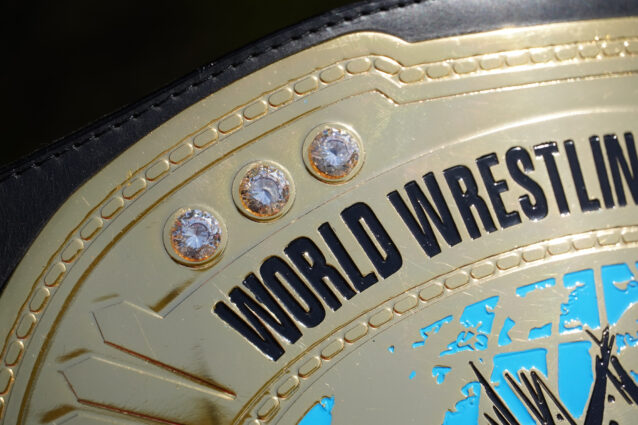 The main plate of the Intercontinental championship measures 7″x11.5″. The four side plates of the Intercontinental Championship are all unique and feature a different segment of the globe. The first two side plates measure approximately 4.65″x3.25″, the second two side plates measure approximately 4.25″x3″, and the sixth property of the WWF side plate measures approximately 2.75″x2″. The property of the WWF side plate is hard to come by, but was available on some of the Figures Toy Company replicas. They have also been unofficially reproduced and sold on some replicas, but the gold coloring of the plate is slightly off.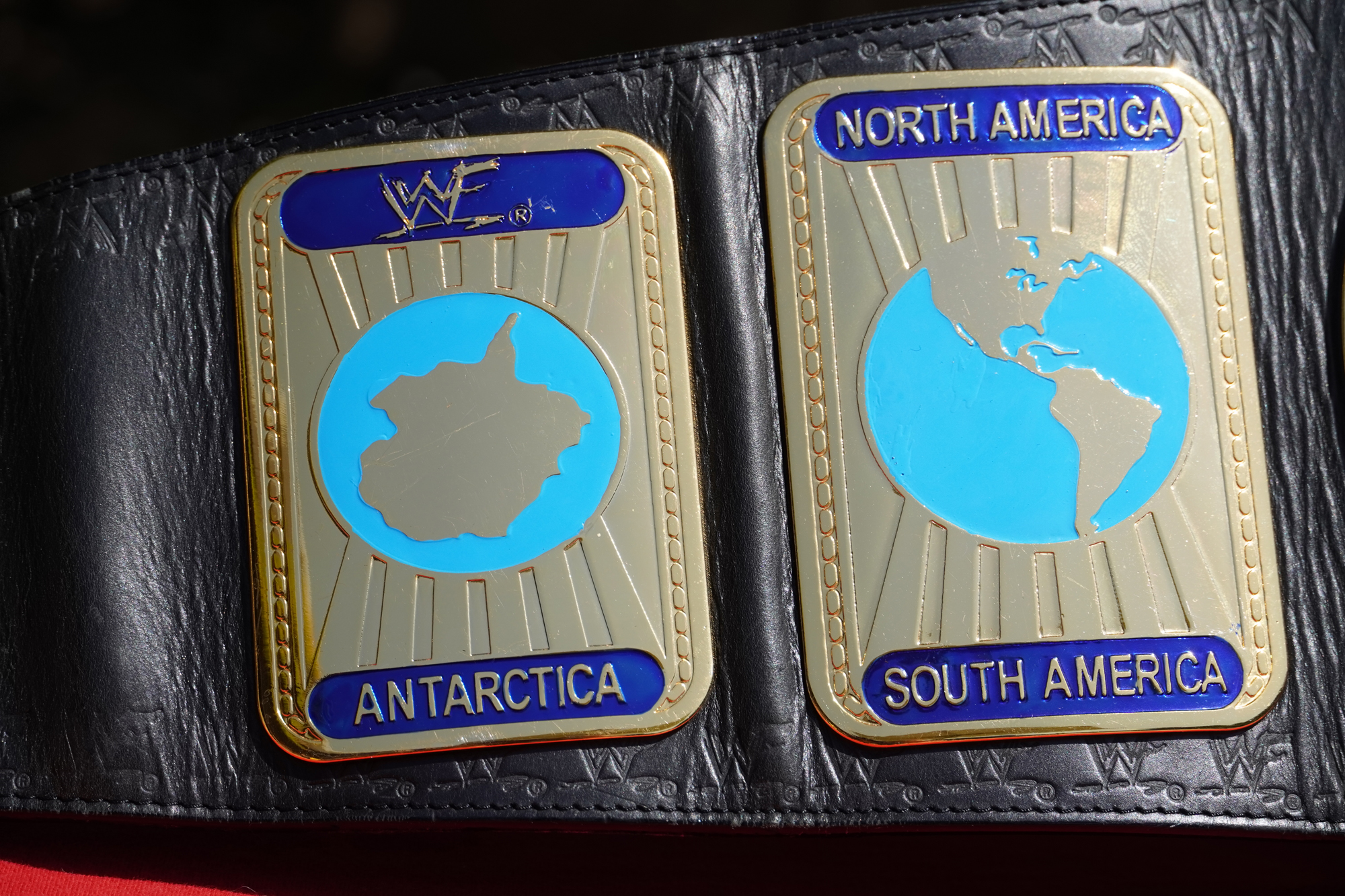 The strap is 52″ long and made of a leather similar to basic belts you'll find at a local retail store. It features WWF logo tooling stamped around the edges of the strap until the two snap boxes. The snap boxes are sewn on beneath 5×2 female snaps and 8×2 male snaps. All the licensing information is printed on a patch which is sewn onto the back of the strap.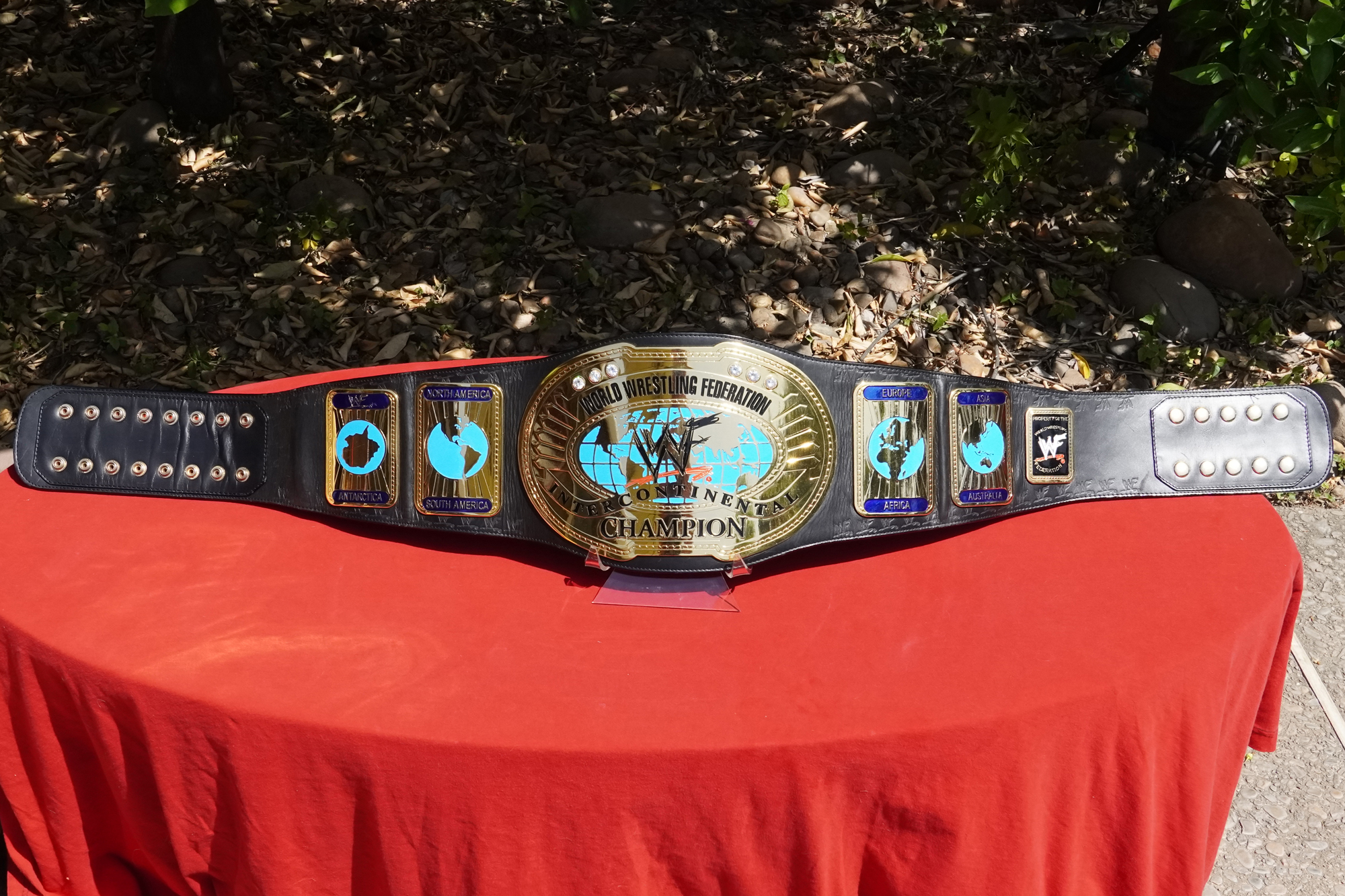 All the metal plates have a gold coloring and mirror shine. Out of all the IC replicas I've come across, these are probably the best plates, and it is because I purchased several IC replicas from the Figures Toy Company and switched them between the straps. These exact plates have the deepest etching and most precise painting I have seen. Other replicas usually have splotches on the paint or very shallow etching that may have worn due to age.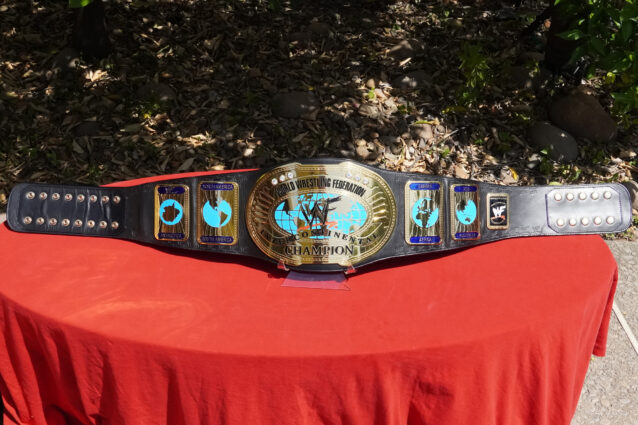 The Intercontinental Championship has been one of my favorite titles from the WWF(E). I love how each plate has a different design. Though the thin plates are a negative, it does allow you to curve the plate to replicate the original. I would recommend adding this to your collection, though the deluxe version is much harder to come by.