See in great detail just what is included in the second limited edition blu ray box set of Sword Art Online season one.
Aniplex originally released several limited edition box sets for the popular anime Sword Art Online. The first season was split into four special edition sets, each with their own bonus content and limited items.
This second limited edition box set features the episodes 8-14 of the anime in 1080p high definition, and a choice of either English Dolby Digital 2.0 or Japanese linear PCM stereo audio.
Bundled with the blu ray is a bonus DVD of staff interviews with the Author REKI KAWAHARA, the Director TOMOHIKO ITO, and the Producer SHINICHIRO KASHIWADA. These interviews were filmed on June 17, 2013 at A-1 Pictures, Tokyo, Japan.
Also included is a 16-page deluxe illustration booklet. Some of the artwork is from the Japanese limited edition volume covers and some are from magazine art galleries.
Another piece of included merch are seven pin-up illustration postcards. These are all one-sided, and are the size of a typical postcard.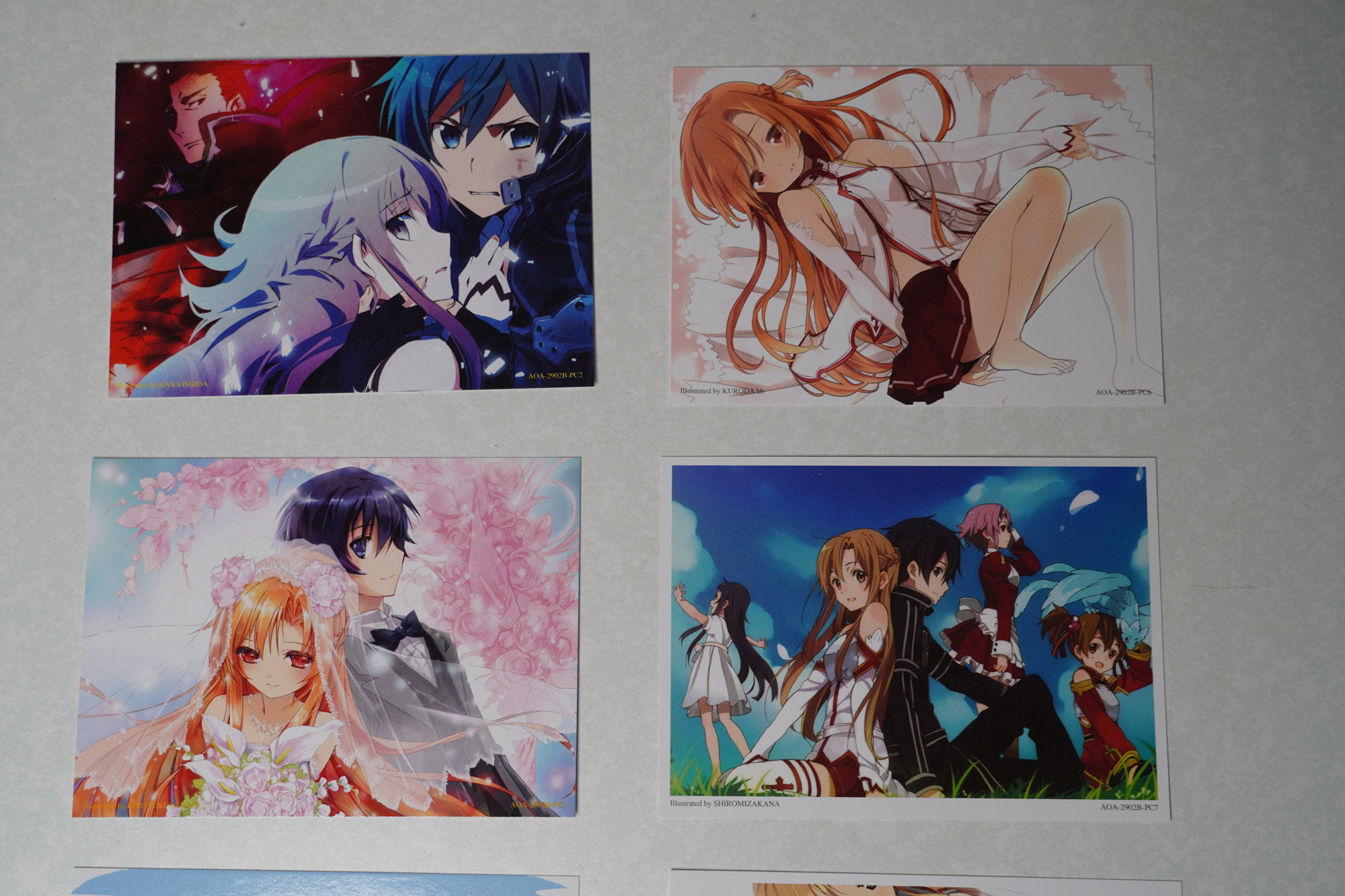 This particular box set also included a card for a Sword Art Online table-top game. Honestly, it seems like every anime or video game from Japan has to have some collectible card game that nobody plays.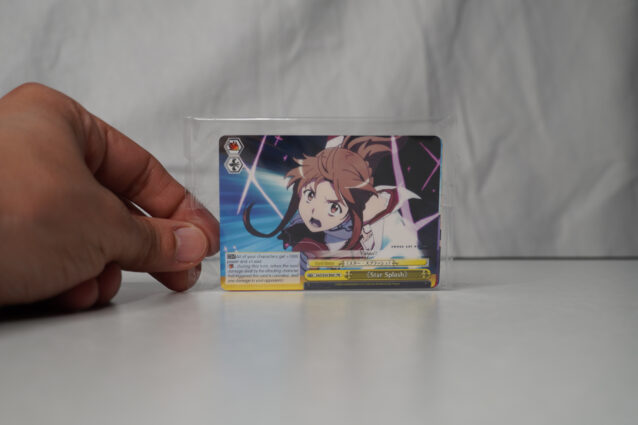 The boxes for both the blu ray and bonus disc feature special two-sided illustration in clear BD cases. All are packaged inside a cardboard box with illustration by abec.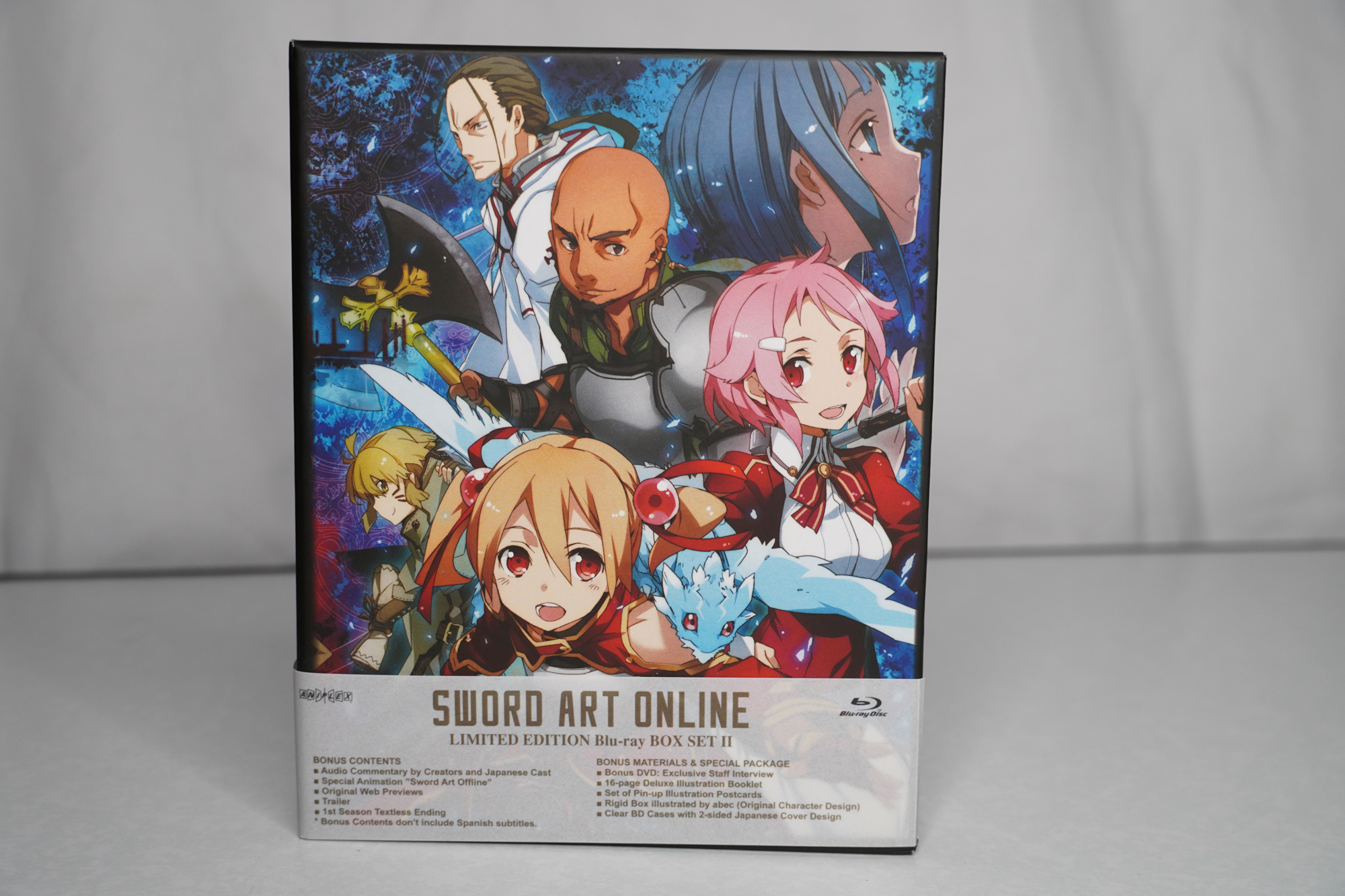 And that's all there is to the Sword Art Online Limited Edition Blu-Ray Box Set number two. It's pretty ridiculous that the first season was split into four box sets, and each one is insanely priced, but luckily they re-released the entire first season in a more affordable, singular box set. Purchase the full season box set from Amazon at this link here. Use my link and I will get a small cut but it won't cost you anything extra! It's just to help my website financially.