Trainer Leaf makes her debut with her Squirtle, courtesy of Kotobukiya and the ART FX J line of Pokemon series scale figures!
Kotobukiya has been slowly releasing scale figures of all the main Pokemon Trainers and one of their Pokemon companions. Since the player gets to choose one of three Pokemon at the start of the game, three Trainers or characters are often released to feature all three starter Pokemon. The Kanto region was brought to life with Pokemon Trainers Red, Leaf, and Professor Oak along with Charmander, Squirtle, and Bulbasaur!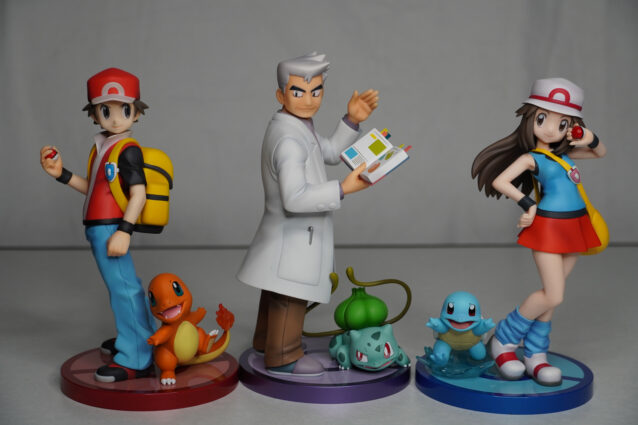 Pokemon Trainer Leaf is the playable female Trainer that made her in-game debut in Pokemon Fire Red and Leaf Green. However, the character design was also featured in the manga as Blue alongside Red and Green. The original Pokemon video games were Red and Green in Japan. When the Pokemon games were translated to English, they had Red and Blue versions, and the characters were named Red and Blue instead of Red and Green. Thus, when the third character was introduced, the Blue/Green name was altered depending on the language. Since the Japanese names of the Trainers and Pokemon are used with these scale figures, and a Red and Green figure were previously released, it would have made more sense to name this figure Trainer Blue.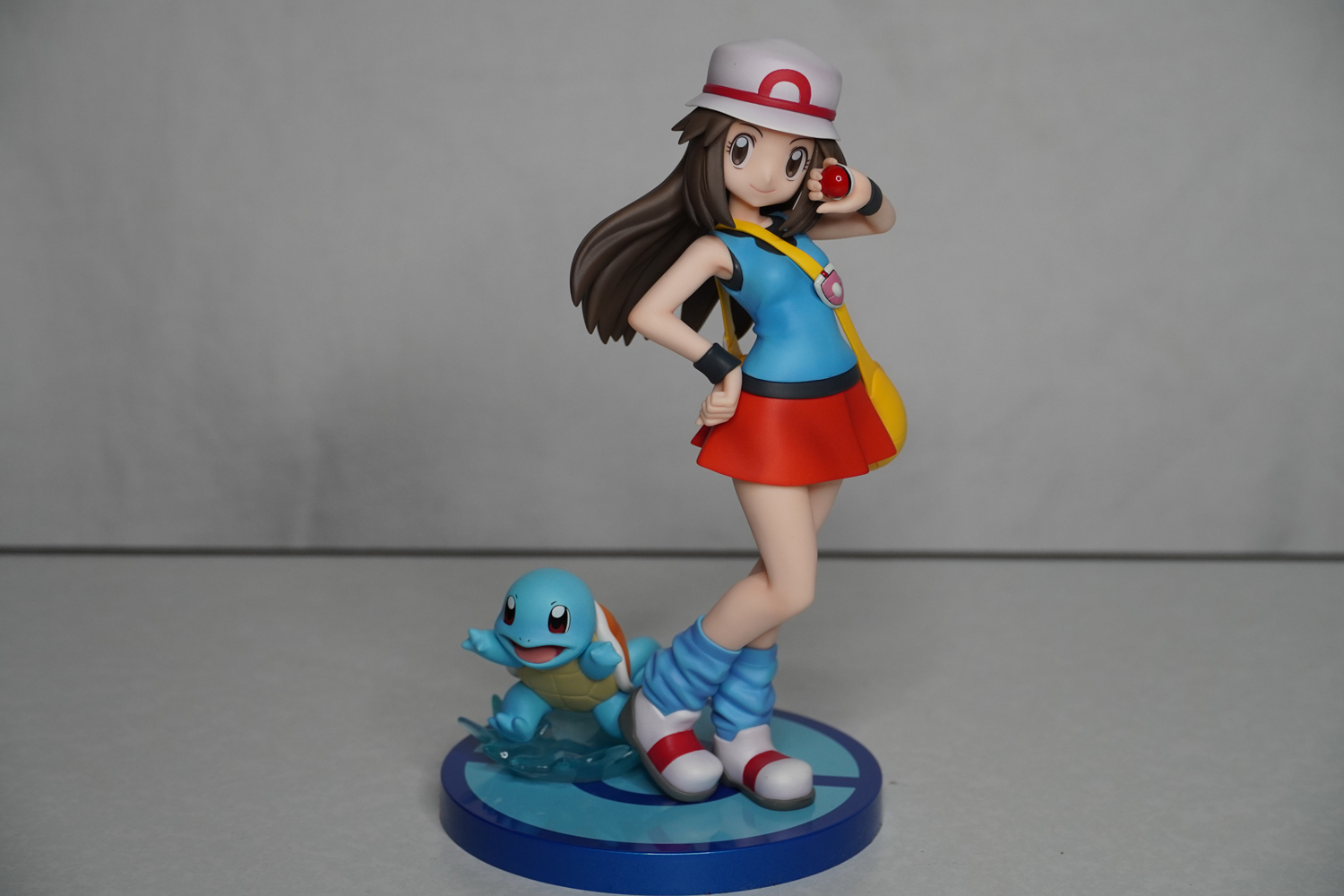 The figure is made of PVC and measures approximately 18.5cm tall. It is screwed into to a 1cm tall blue base with the screws covered by plastic.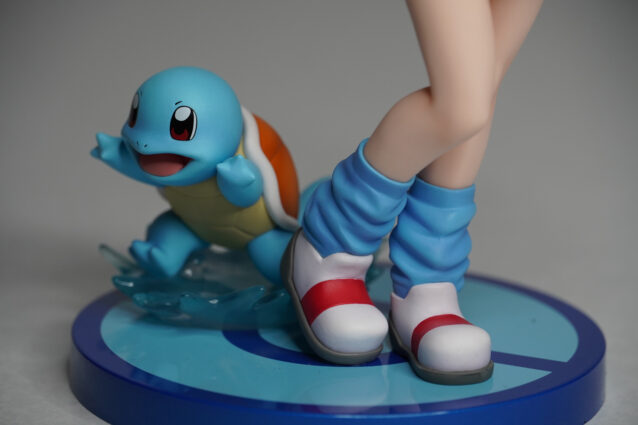 The included Squirtle / Zenigame measures just under 5cm, and stands on a water platform. The Squirtle is attached to this tiny water platform, but is not attached to the main figure or base in any way.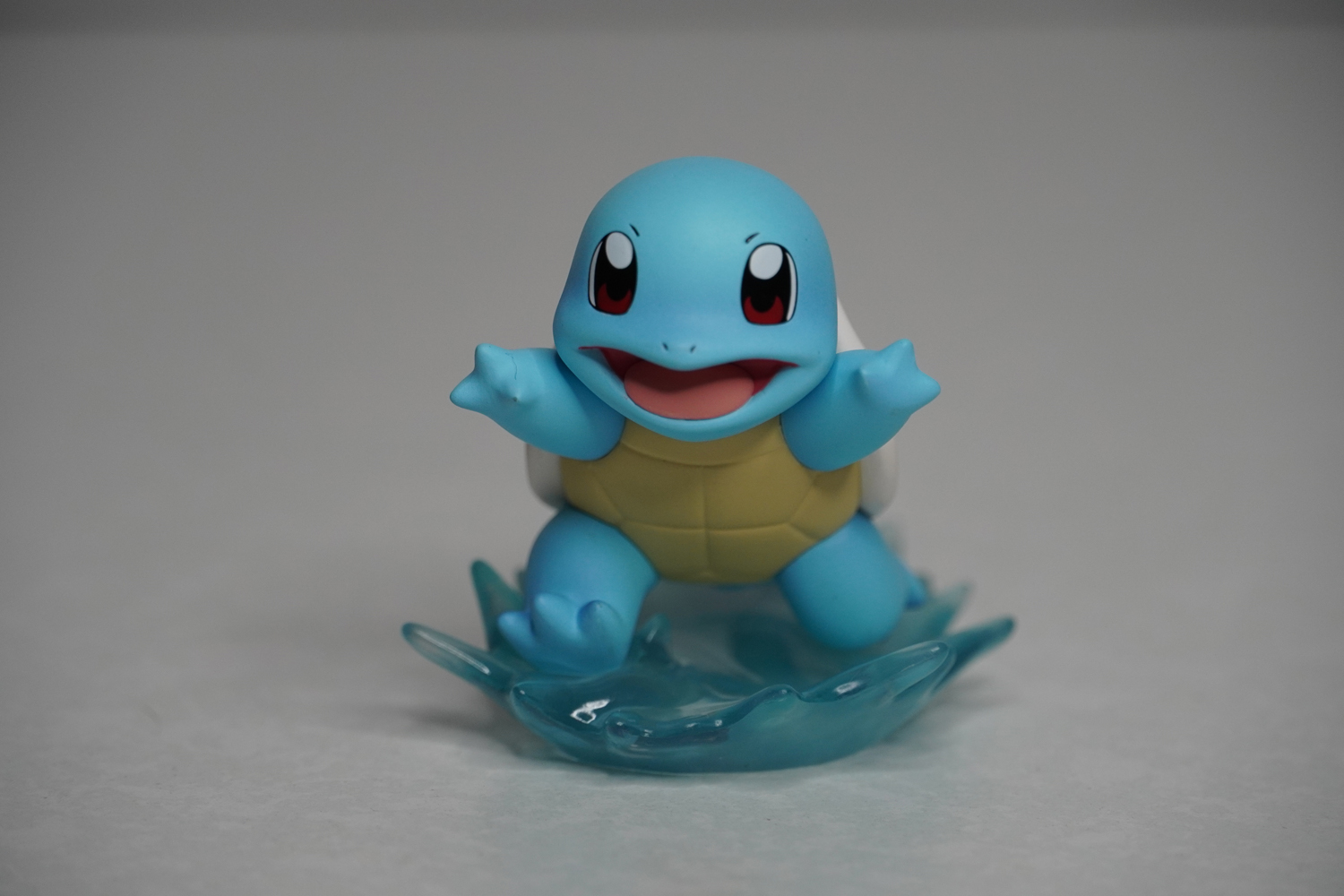 The PokeBall in Leaf's hand is on the smaller side. PokeBalls throughout the Pokemon series have been depicted as plum-sized in the game and manga artwork, but in the anime they are orange-sized. She has it right in front of her face, in a feminine pose.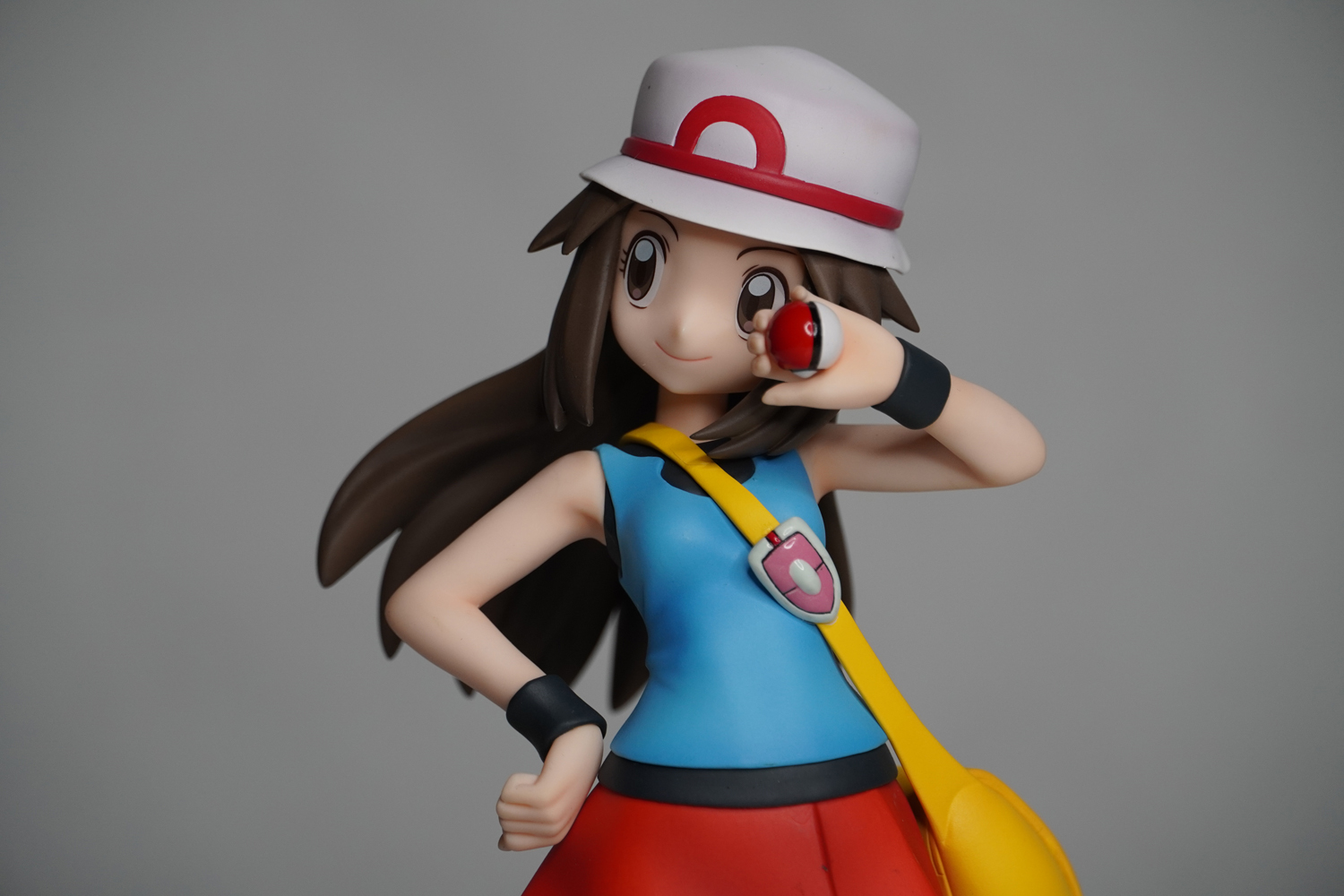 Click this link to see my unboxing and video review of this Pokemon Trainer Leaf with Squirtle scale figure by Kotobukiya ARTFXJ.
I was incredibly happy to finally add this female Trainer to my collection of Pokemon Trainer scale figures. While it is more of a set with Trainer Red and Professor Oak, I think it also fits with the previously released Trainers Red and Green. As always, Kotobukiya does an excellent job sculpting with a precision paint job. I would highly recommend adding this figure to your collection along side the other two Kanto Pokemon.