Professor Oak comes to life with his encyclopedia for Pokemon and a Bulbsaur by his side. See the great detail of this Kotobukiya and ART FX J Pokemon series scale figure here.
Kotobukiya has been slowly releasing scale figures of all the main Pokemon Trainers and one of their Pokemon companions. Since the player gets to choose one of three Pokemon at the start of the game, three Trainers or characters are often released to feature all three starter Pokemon. The Kanto region was brought to life with Pokemon Trainers Red, Leaf, and Professor Oak along with Charmander, Squirtle, and Bulbasaur!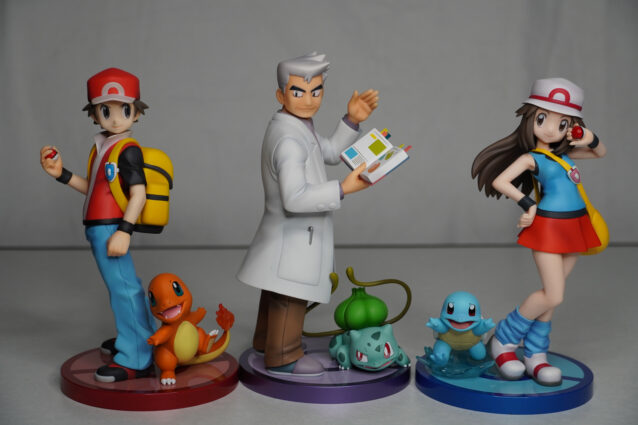 Professor Oak gets his very own scale figure to complete the three Kantonian starters from Kotobukiya and ARTFXJ line of Pokemon figures. Professor Oak is loved by all, but given the fact that the fire red and leaf green versions of Red and Leaf were released, it would have been great to see an alternate version of the Rival Blue/Green.
The figure is made of PVC and measures approximately 19cm tall. It is screwed into to a 1cm tall purple base with the screws covered by plastic. I wonder if they made the base purple because red and blue mixed together makes purple, or if it is because Professor Oak's shirt and shoes are purple.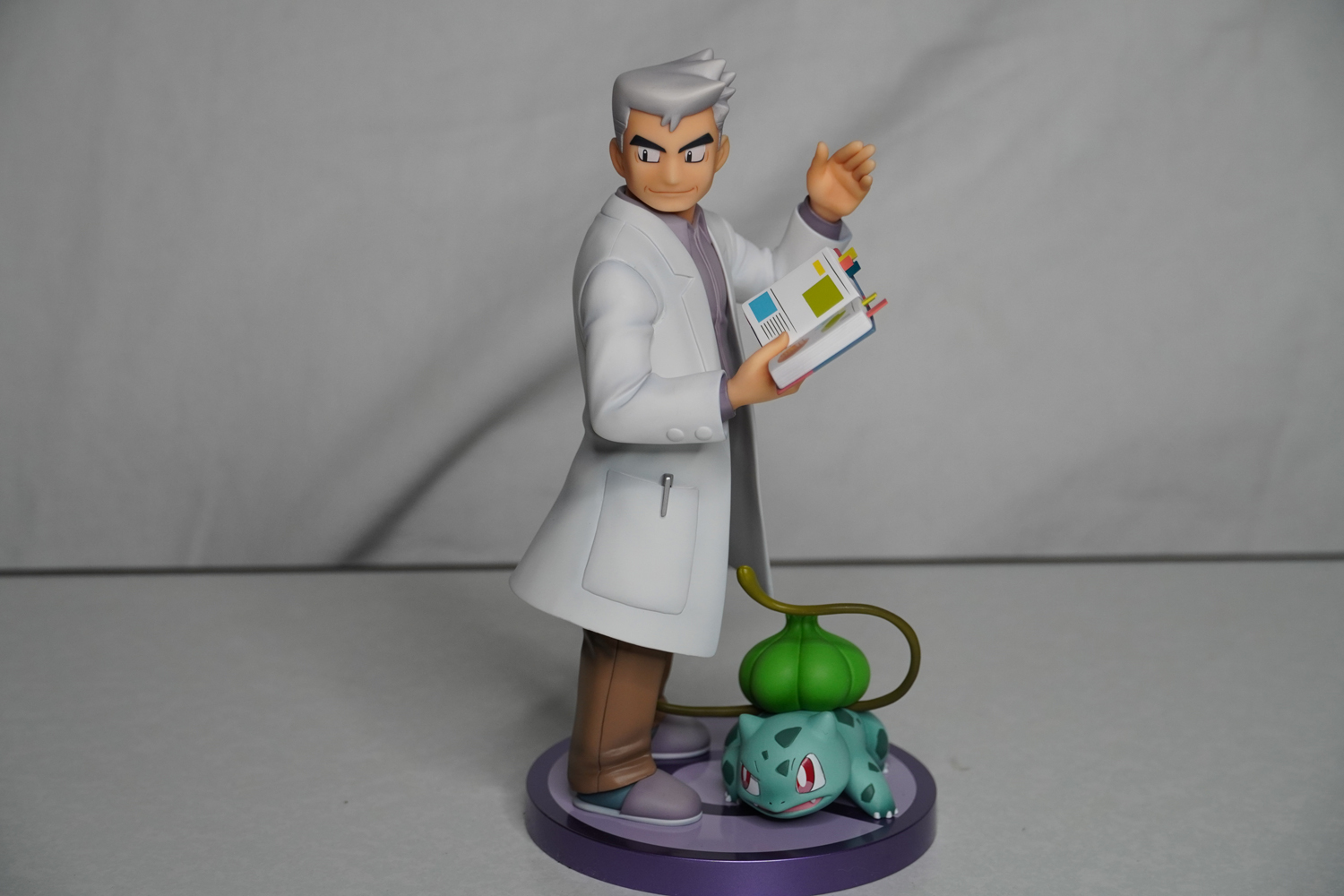 The included Bulbasaur / Fushigidane measures 4cm from feet to bulb, or measures 6cm from feet to the top of his vines. The Bulbsaur is sculpted with an angry face using its Vine Whip attack.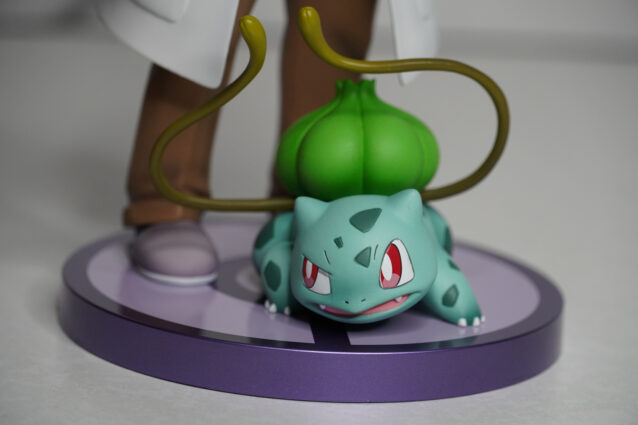 The book in Professor Oak's hand looks to be his encyclopedia of Pokemon, the paper version of his PokeDex. There is a small indent at the bottom where the book slips between the figure's fingers, and it is held in place securely. In the first Pokemon games, Professor Oak created the original electronic PokeDex for the characters to use. It only makes sense for him to have a paper PokeDex first.
See my unboxing and video review below of this Pokemon Professor Oak with Bulbsaur scale figure by Kotobukiya ARTFXJ.
As always, Kotobukiya does an excellent job sculpting this figure and painting every piece precisely without overspill. While it would have been great to get an alternate version of the Rival to complete the three Kantonian Trainers, Professor Oak is still a great addition to your Pokemon collection. I would highly recommend buying this figure along side the other two Kanto Pokemon Trainers.