I purchased these Pokemon Kanto Gym Badges from pkmn.biz for Cosplay. How great is the quality? (Updated with bigger size)
Last year I became interested in cosplay and started cosplaying myself. One of my first cosplays was Trainer Red from Pokemon.The manga version of Red clearly showed his gym badges on the right side of his shirt, so I knew I had to buy my own.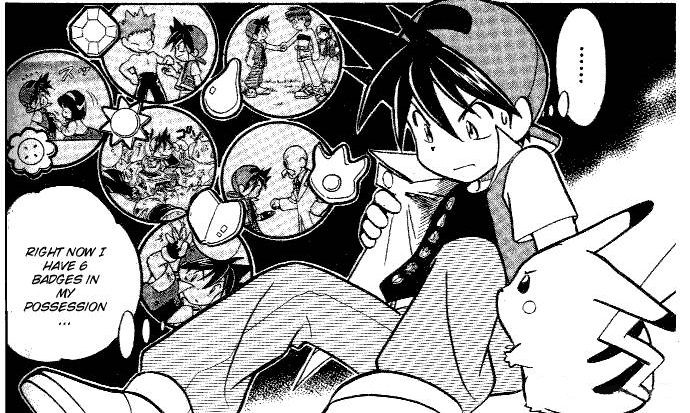 I went on Amazon and eBay in search of the right Kanto (also known as the Indigo League) Gym Badges. There were a few designs and various prices. I ended up buying some that were $15 from the sknroiws eBay Shop. They were listed at Kanto Gym Badges (1 Inch), or something like that. If you go now, you can see there's a regular version (1.25 – 1.5 inch) and a small version (1 inch).
The regular version on eBay looks like the badges from the anime and the game. The small version is similar to the one I bought, and looks like detailed fan art I've seen online. I'm not entirely sure where those designs originated from, but I've seen them on various Pokemon outlets like bulbapedia. I will say the new sets have a different cascade badge and soul badge compared to mine.
Each gym badge is about 2.6 cm long and 2 mm thick. The paint and shine on them is very high quality, and some of the metal raises a very tiny amount to create the designs or separate the different colors. They're all made out of iron, and have black rubber plugs to pin to whatever you like. On closer inspection, the backs says pkmn.biz. I went to that website and saw they're selling all of their badges there in addition to various other online shops.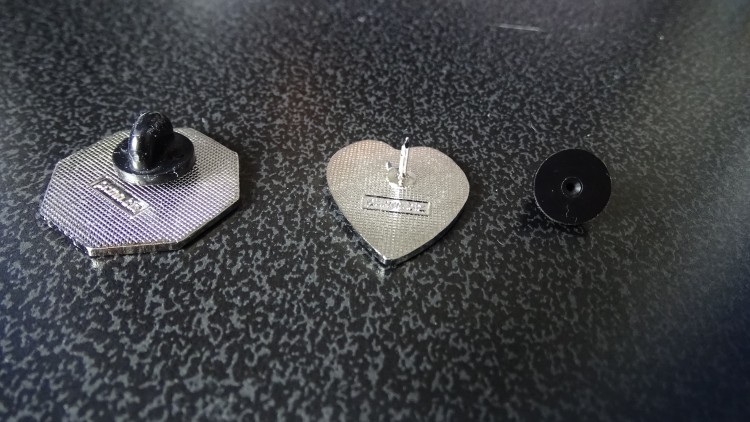 All in all, these are terrific gym badges. If you want to go more towards accuracy, I'd say get the more expensive ones that look a bit different than these ones. I'm sure the quality will be just as good if they're from the same shop. The only thing I get annoyed with is how the badges might slightly tilt when I put them on, and I can't just twist them into the right position. They seem almost stuck in place, so I have to remove them and put them back on in just the right way, but maybe that's how all pins are.
Update – Bigger Size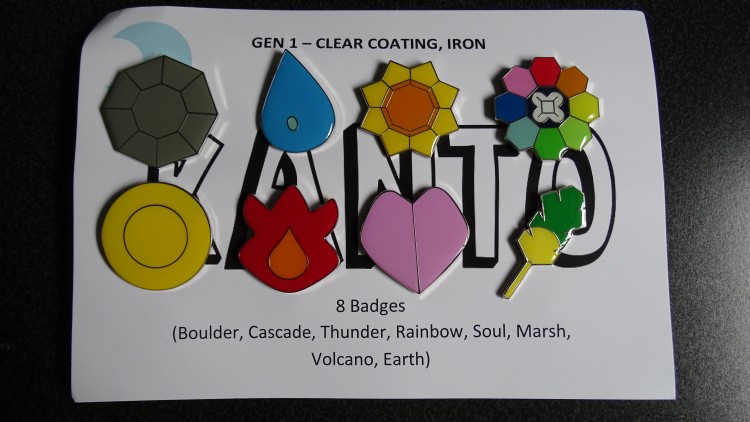 I just purchased the bigger size with the more accurate designs from the same shop. They are only a tiny bit bigger by comparison, but I think the bigger size should be better with adults. If you look at the anime, the badges in a ten year old's hand looks a bit big, so these bigger ones in an adult's hand should be fine.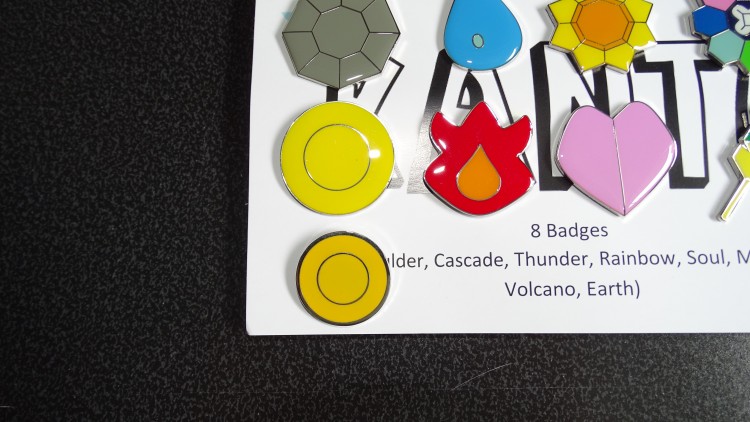 Also, these badges have a clear coating that makes them bubble out a bit. Honestly, I prefer the smaller badges that are only metal and paint. This clear coating makes the badges look a bit weird or fake plastic. Maybe some will like it better with the coat, but I preferred the older style better.