Ziggs comes to life with explosive detail. See it all here with this now retired League of Legends statue.
Riot Games has released many figures and statues of characters from their hit free-to-play game League of Legends. While most are from the League of Legends Unlocked series of figures, a handful of statues are special edition and are on the larger side. This Ziggs statue is one of those larger statues Riot Games had to offer.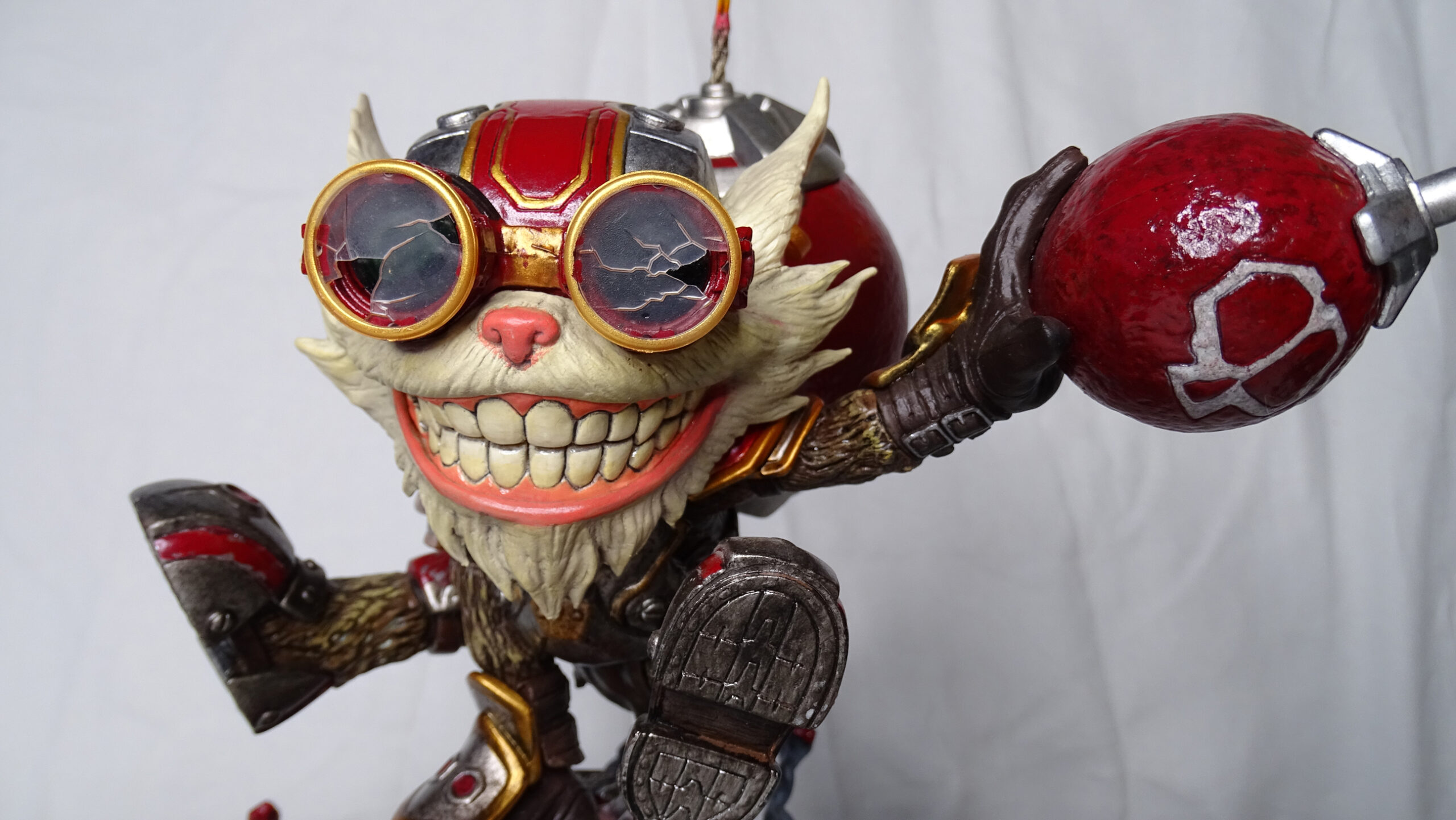 Ziggs is a tiny Yordle that specializes in explosive abilities, and this statue showcases those attacks. The base is a stone sculpture and a large bomb in the midst of exploding. The other half of the statue is Ziggs wearing cracked goggles and a bomb attached to his back. He is currently throwing the bomb attached to the stand with his right hand while holding a bomb in his left hand,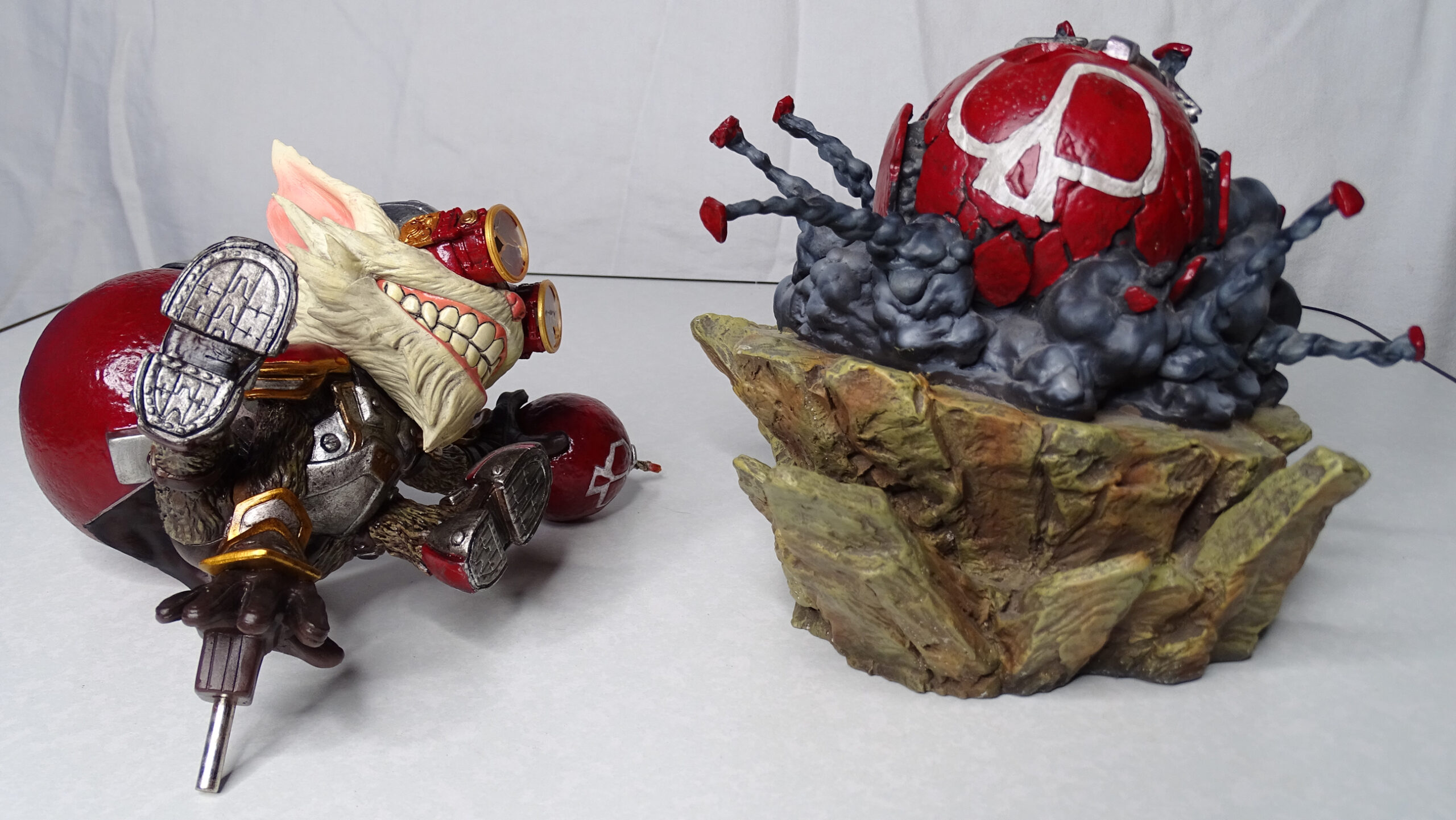 The bomb base is actually a separate piece from the Ziggs statue. The two pieces connect using a small steel beam extending from Ziggs' hand. According to the Riot Games Merch website, the Ziggs statue is made of Polyresin and PVC material. Its Height is 13.5 in / 34.29 cm, and its Width: 10.5 in / 26.67 cm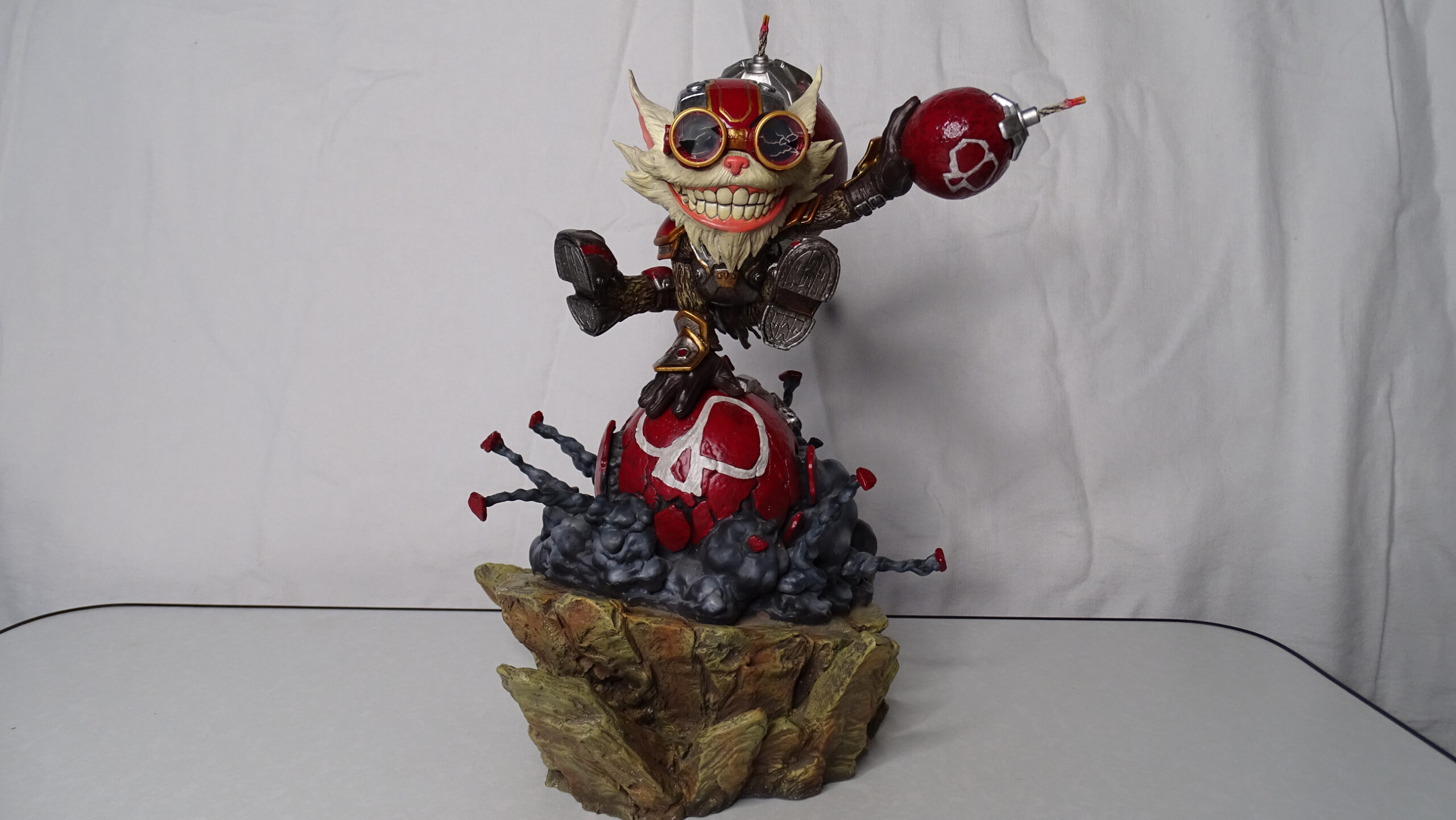 Included in the box was a small plastic card with an ID number. This number can be used to verify the authenticity of the figure at the Riot Games website. The card also has a NFC chip inside that allows phones to find the authenticity info by simply tapping your phone to the card! The NFC scanner has to be turned on or available on your smartphone to use this feature.
This Ziggs statue comes with a special black and red box with various drawings all over it. See the box in my video review / unboxing below. I forgot to save pictures of the box before selling it. Some would include the box as a collectible piece itself.
All in all, this Ziggs statue has great detail, is painted well, and is massive. Unfortunately the Riot Games Merch store is no longer selling this statue, but when they did it was at the great price of $150! Given the quality of the statue, I would have instantly recommended buying this Ziggs statue if you are a fan of League of Legends. The only negatives I can say is that the stiff PVC material doesn't do that well of a job of imitating fur. The smoking pieces coming out of the exploding base have a little flex to them, but not enough to worry about.