Direct from the Riot Games Store, this Jinx Unlocked figure from League of Legends is detailed and even comes with a COA!
Over the past several years, Riot Games has been releasing figures and statues of characters from their hit free-to-play online game League of Legends. The statues apart of their "Unlocked" series are sculpted with great detail and painted with precision.
This Jinx Unlocked figure came in one piece, packaged safely inside its own box. There was no assembly or connecting required, as the figure is screwed into the base and no pieces are swappable. There are also no windows on the box, so you must open it to see the figure!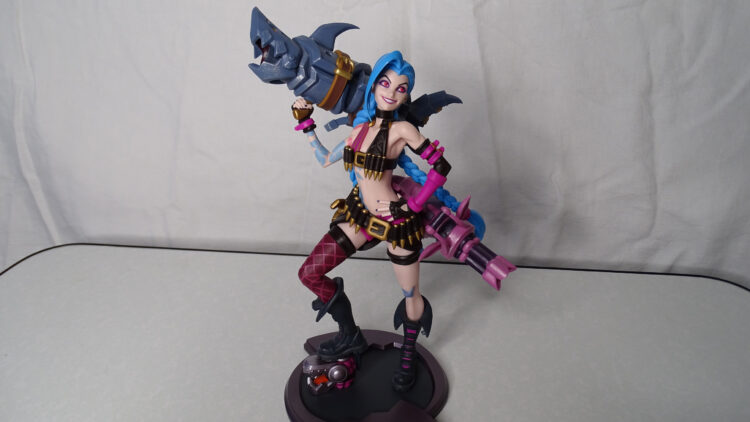 Jinx is standing with a huge smile, and measures 24.5cm from head to base, or 26.5cm from the top of the cannon to the base.. She has her right foot on her Chompers trap attack and her right arm holding her cannon, Fishbones. Fishbones is actually 16cm long from nose to tail! On Jinx's right hip is the Zapper, a gun that shoots lightning, and on her left hip is the Pow-Pow, a machine gun painted like a pig.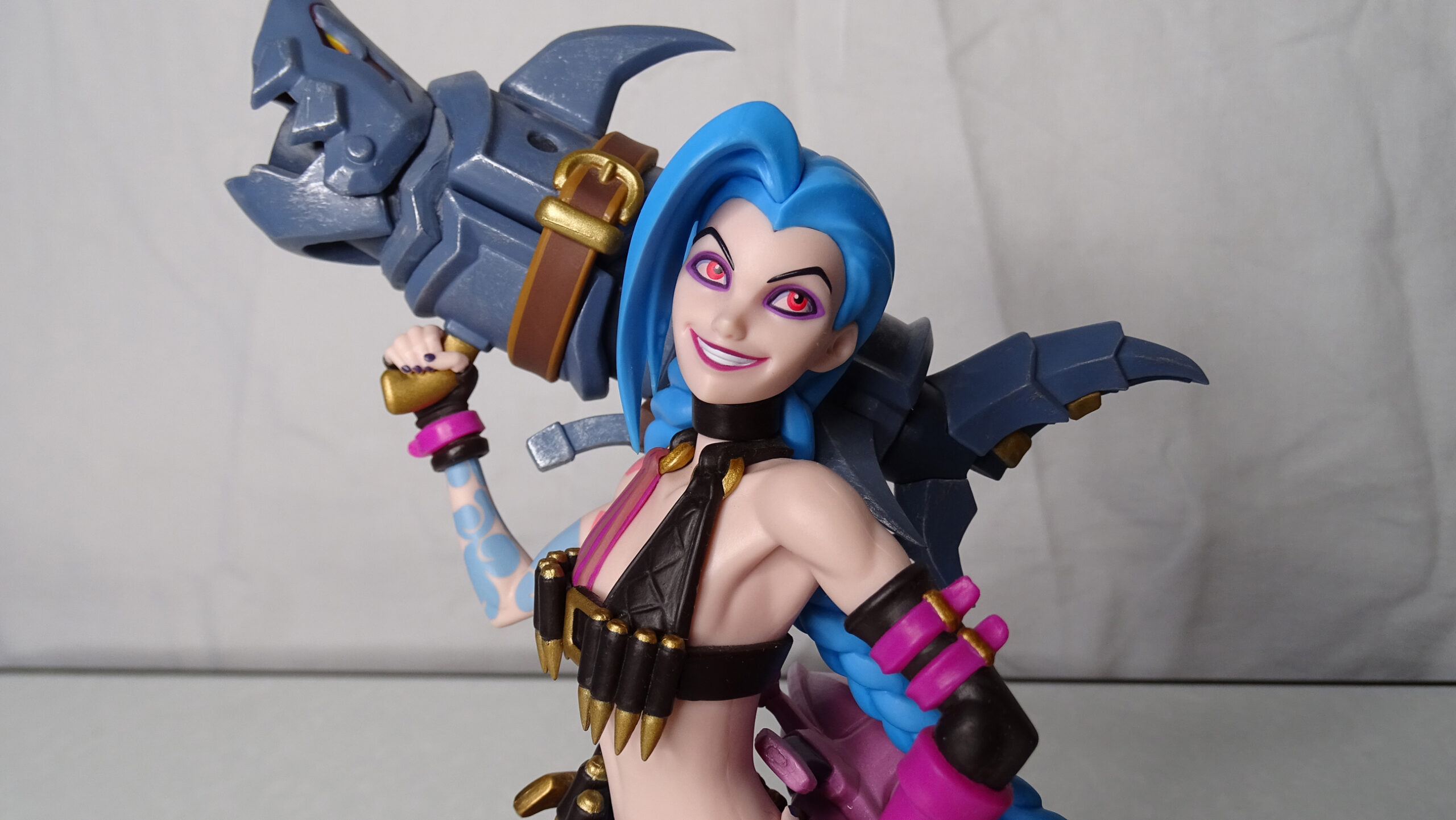 Also included in the box was a small plastic card with an ID number. This number can be used to verify the authenticity of the figure at the Riot Games website. The card also has a NFC chip inside that allows phones to find the authenticity info by simply tapping your phone to the card! The NFC scanner has to be turned on or available on your smartphone to use this feature.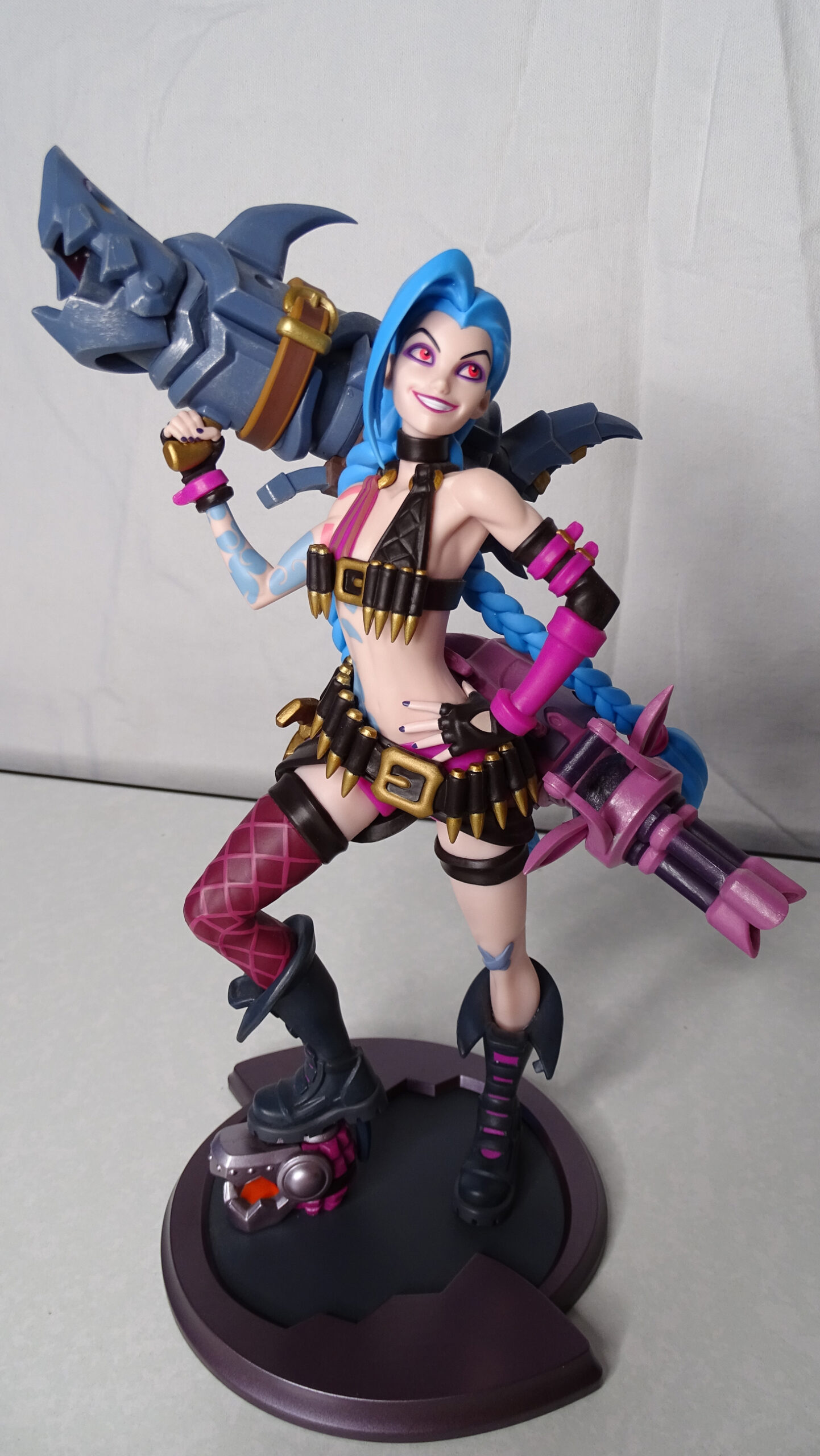 See my video review of this official Jinx Unlocked figure from League of Legends below.