The astoundingly seductive Sena Kashiwazaki gets this sexy, cherry-eating figure from Kotobukiya.
Sena Kashiwazaki is one of the main characters and love interests in the rom-com harem series Haganai. She is often depicted as a voluptuous blonde school girl with blue butterfly hair accessories. While she may be an airhead when it comes to making friends, she is often at the top of her class in all subjects, and is known to be from a wealthy family.
In 2011, Kotobukiya released this 1/8th scale figure of Sena Kashiwazaki eating cherries on her back. The figure measures approximately 11cm or just under 4in. Roughly 9cm go to the figure and 2cm goes to the base. I do not know if this is part of a set with another Haganai figure, Mikazuki Yozora, but they are both in similar positions and have similar bases.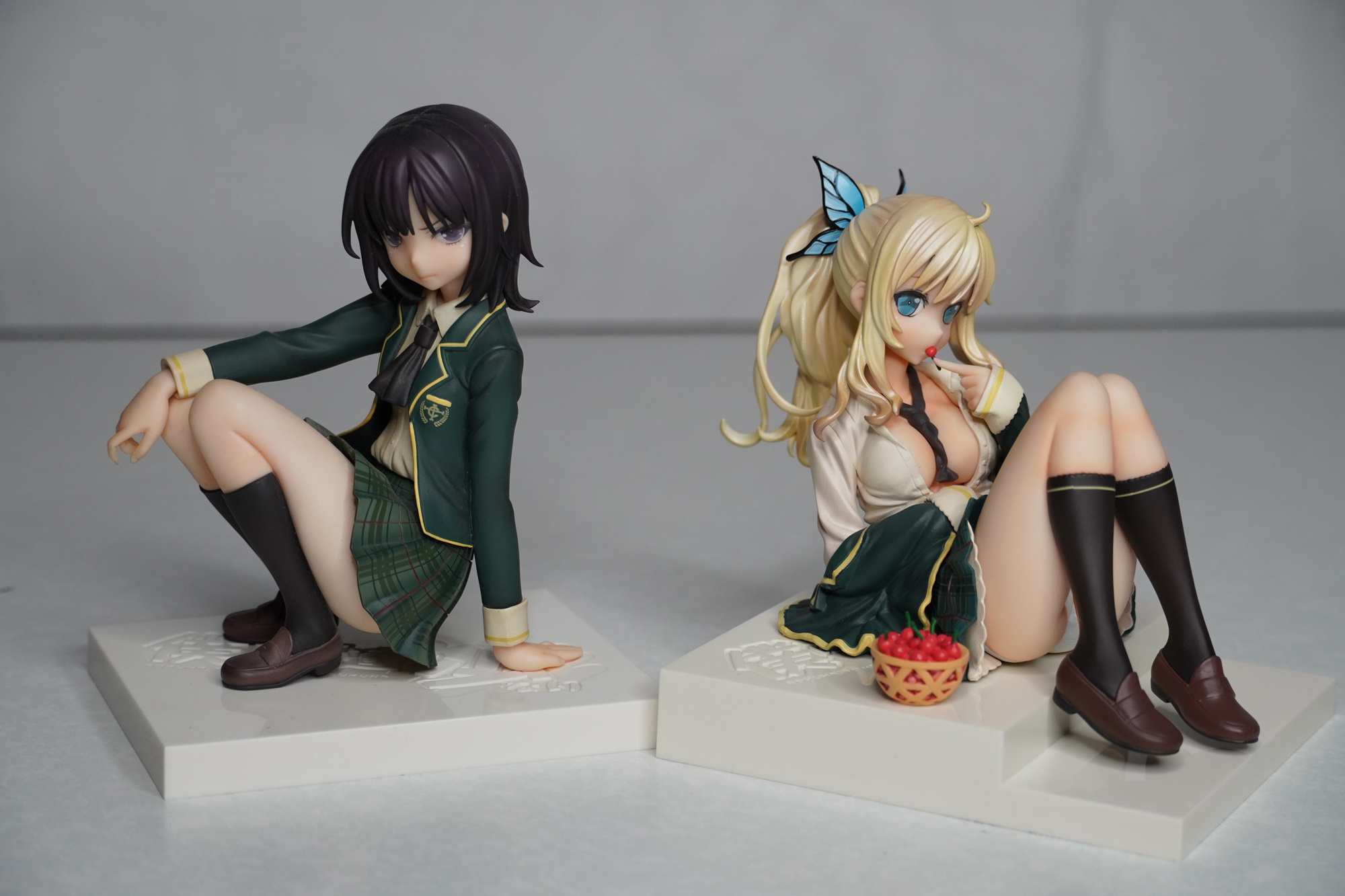 This figure includes several extra pieces that can be used to display the figure, but aren't necessary. The extra pieces include a neck tie, a bowl of cherries, a blue butterfly, and two skirt pieces. The blue butterfly is shown on the box balancing on Sena's knees. Speaking of her knees, there appears to be a pink circle lightly painted around Sena's knees. The skirt pieces go between her legs and below her bottom. Sena's left leg can disconnect from the body by pulling it straight out. The figure also connects at the waist to add or remove the skirt, and at the neck to add or remove the neck tie.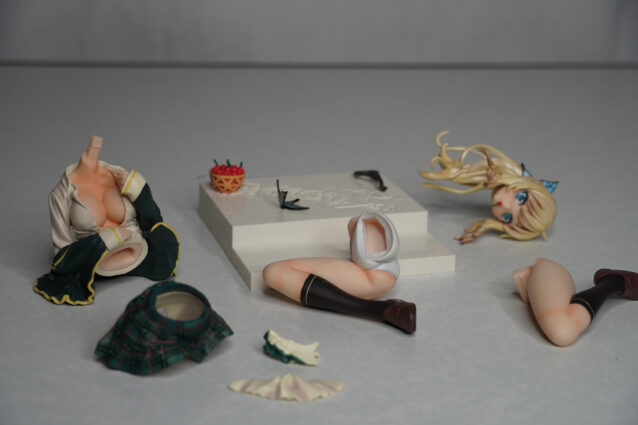 One set of the included pictures have all the extra accessories, while the other set only includes the skirt. I didn't think removing it would have made much sense unless you want a highly erotic figure. It is already erotic enough with a neck tie sliding between her half-exposed breasts with her white panties showing.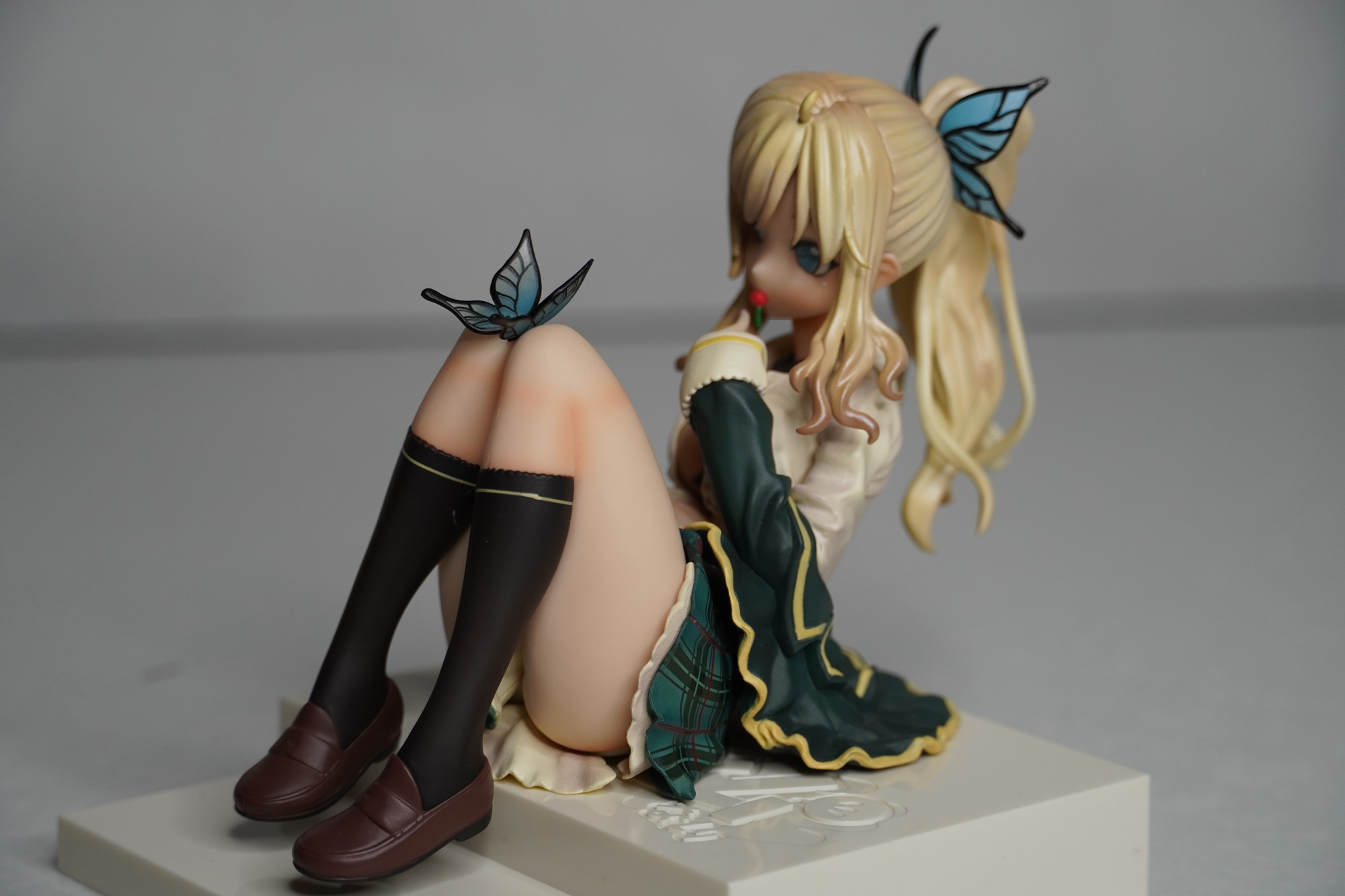 As always, Kotobukiya does an excellent job sculpting and painting the figure. This particular depiction of Sena looks more like the manga version than the anime version, given how much larger her eyes are in comparison to her face. Then again, it could be because she is eating a cherry and has her mouth puckered. Also, I originally thought it was unusual that the base had two tiers even though Sena's feet aren't touching the bottom step, but then I noticed her feet are still hanging low enough to cause the figure to be unbalanced on a single tier. Her feet are hanging over, but just barely.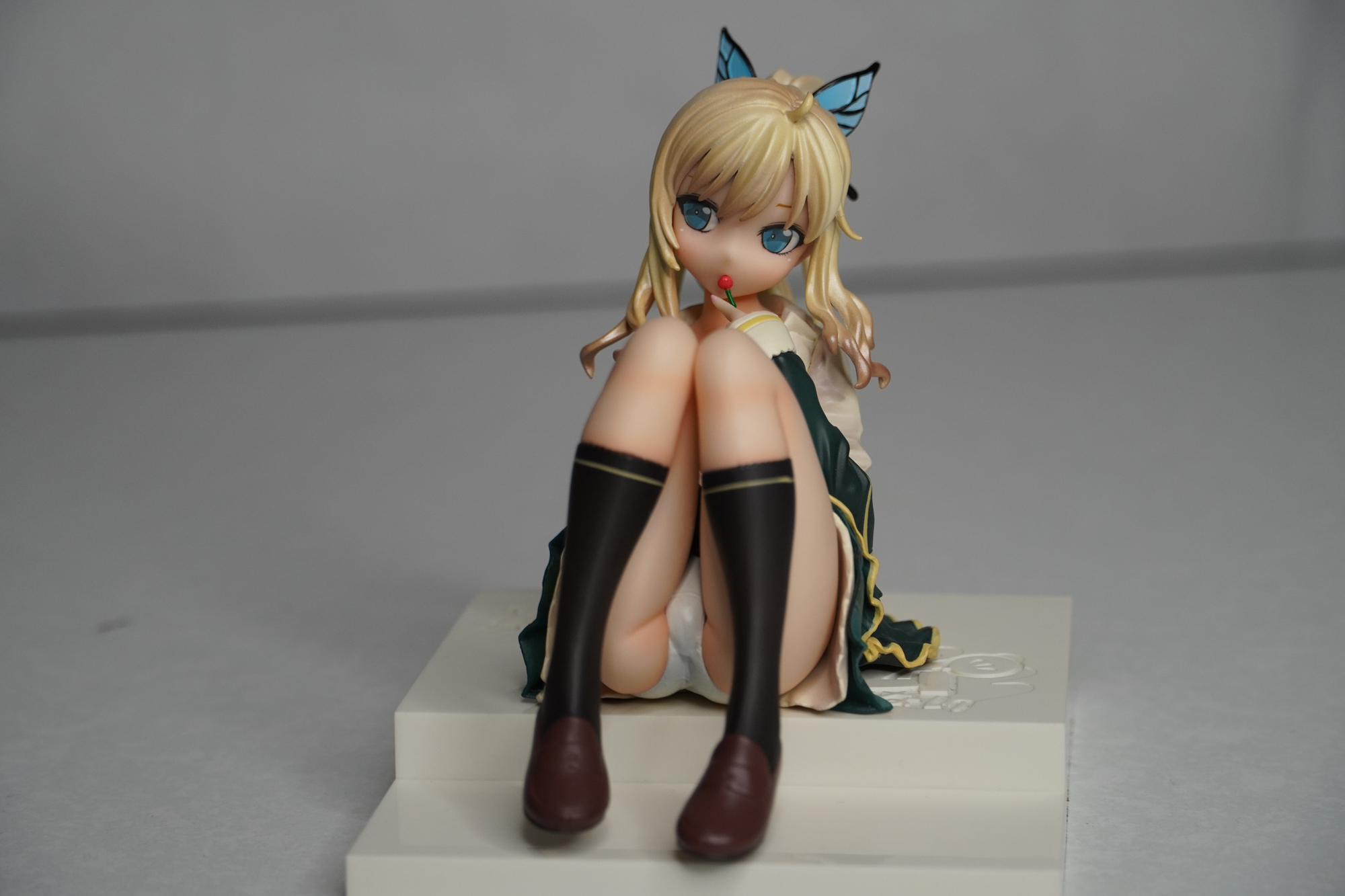 See my full review of this Sena Kashiwazaki scale figure from Kotobukiya below.
This Sena Kashiwazaki 1/8th scale figure from Kotobukiya is an excellent addition to anyone's collection, fan of the Haganai series or not. It is well crafted and lewd. You can purchase this figure using my Amazon affiliate link below. Use my link and I will get a small fraction. It won't cost you anything extra, and it will help keep my website running!