With great detail and thick plates, this ECW World Heavyweight Championship replica from the WWE Shop is a must own for hardcore wrestling fans.
The ECW World Heavyweight Championship has had several versions over the years, but this replica was based off the first version used by the revived WWE ECW and produced by the WWE Shop.
It is slightly modified from the final version of the ECW Championship used in the original Extreme Championship Wrestling back in 2001. The name "TAZ" was removed from the left and right sides of the main plate, the ECW logo was changed from purple to red, and black paint was added around all five plates to show more of the details in the etching.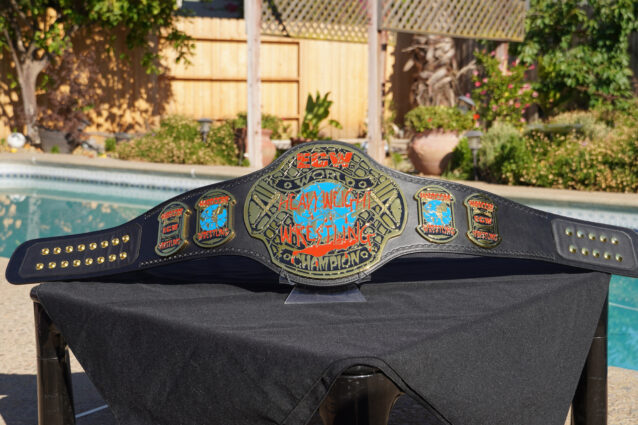 All five plates on the ECW Championship are made out of a zinc alloy, are 5mm thick, have deep etching, and feature vibrant paint. The non-painted parts of the plates shine with a mirror finish. The entire championship belt weight approximately 5.51 lbs or 2500g.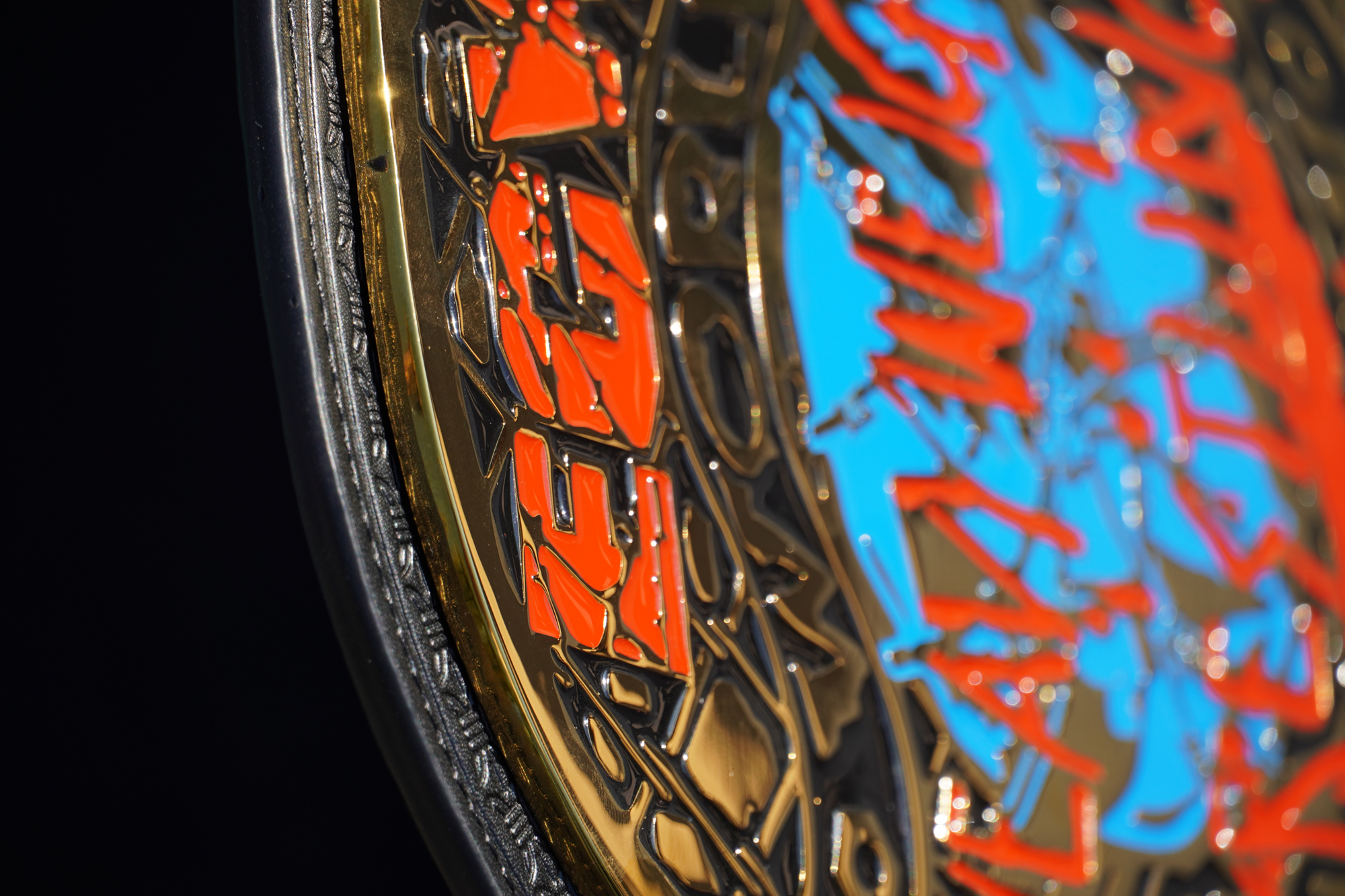 The main plate measures 10.63 inches wide and 9.5 inches tall. The first two side plates measure about 3 inches wide and 4.25 inches tall. The second two side plates measure 2.75 inches wide by 4 inches tall.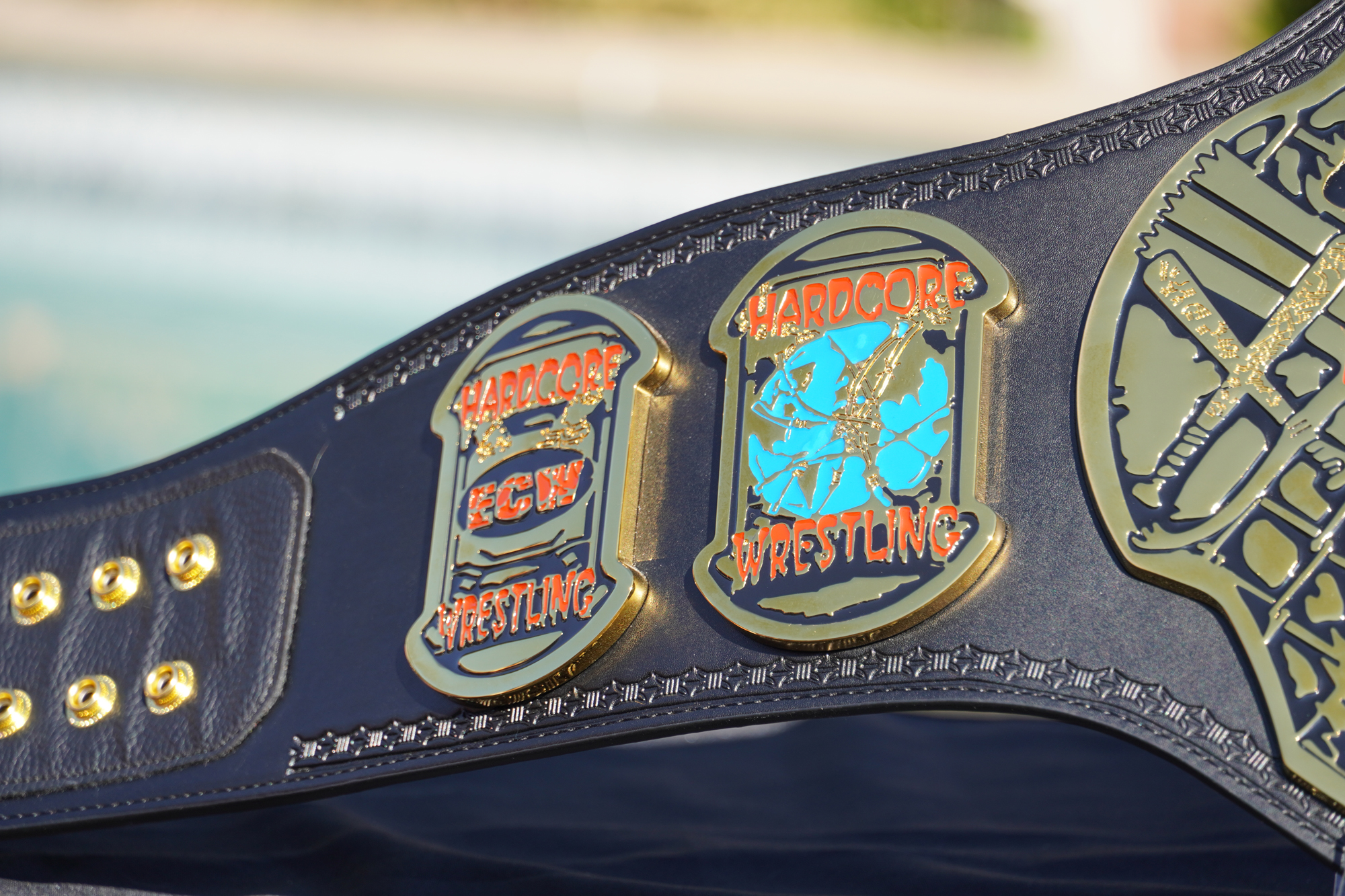 The belt itself is made out of polyurethane, giving it a very stiff look and feel. It is great for displaying like a trophy, but is not ideal for wearing around or mimicking the flexible leather seen on TV. The strap measures 50 inches wide by 10 inches tall by 0.2 inches thick, and features a barbed wire tooling around the edges. The belt has 5×2 female snaps and 8×2 male snaps. A WWE Shop Replica patch is stitched into the middle of the back of the belt, alongside a holographic WWE sticker.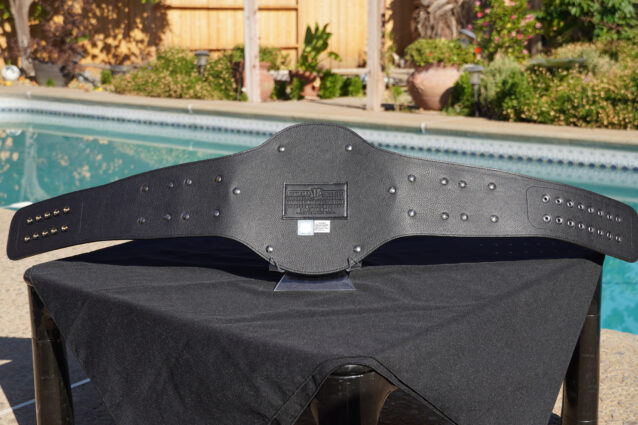 All in all, this is a great ECW World Heavyweight Championship replica. It is still available on the WWE Shop and often goes on sale for less than $300. The only negative I see on this replica is the fact that the main plate has no curve to it, and the gold plating has a cheesy color.