10 cool, cute, and a little creepy BABYMETAL Megitsune Gifs.
I'm back with even more BABYMETAL Gifs, as I promised. For those that missed the message, some people in the BABYMETAL fan club on Facebook asked me to create more BABYMETAL Gifs. I decided to start with their music videos. We've finally reached Megitsune, the last music video I have not gif'd.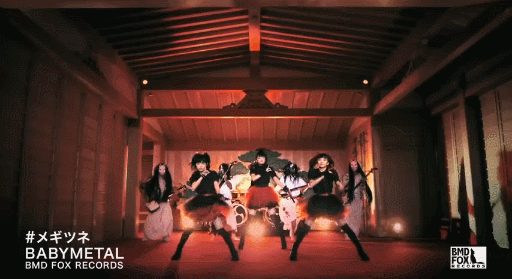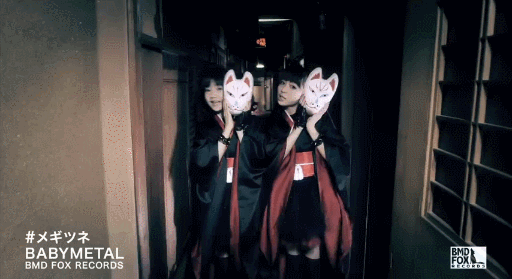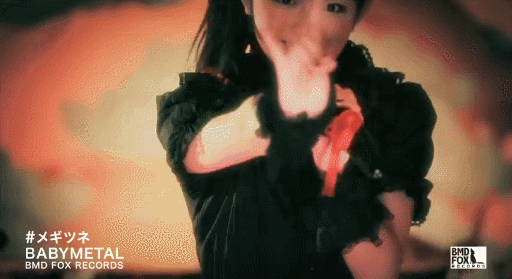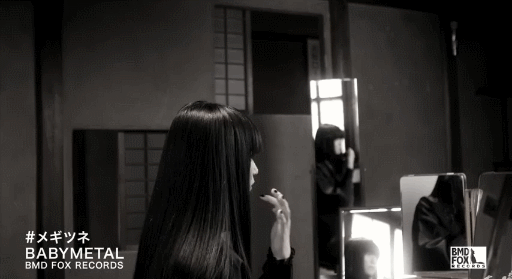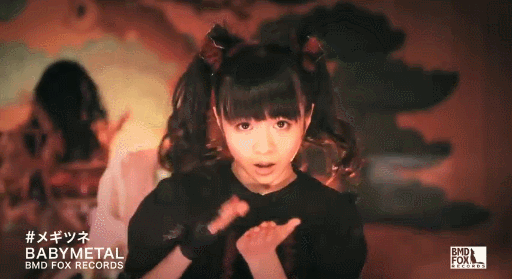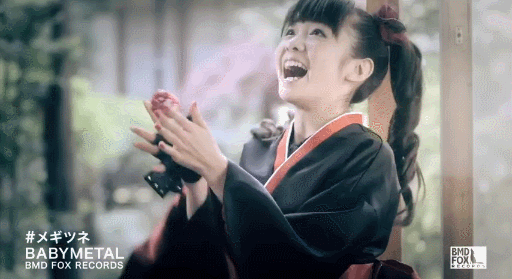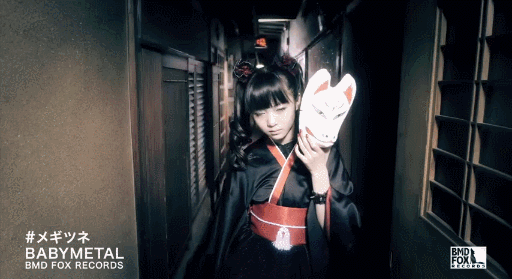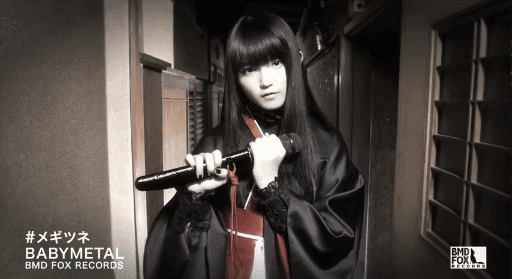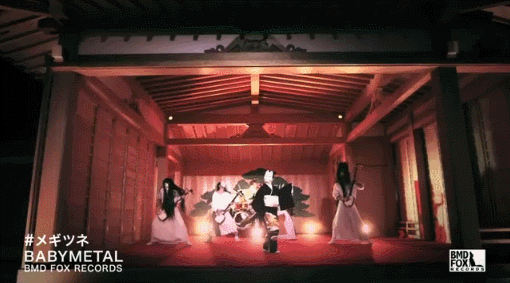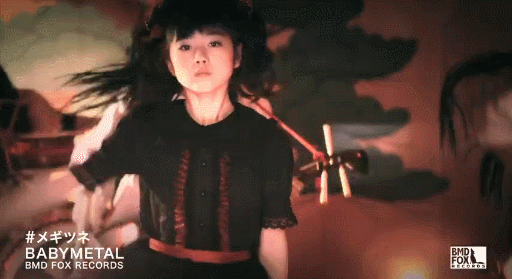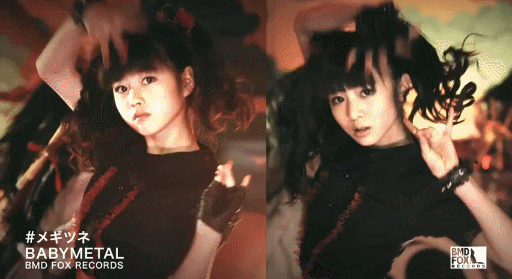 And that's the final set of BABYMETAL music video gifs. If you share them, please include this post, too! And don't hotlink. I plan on doing some non BABYMETAL gifs in the future. Some from anime, and some from crazy Japanese shows.