It's time for this month's edition of Anime(ted) Gifs. Since we're in October I have a horror Anime to share!
Awhile back I asked a group of Anime fans to recommend me a few Horror Animes. I've only seen a few from the list, but one really stuck out for me. This anime was called "Another." I had never heard of this show, but apparently it was big enough to be dubbed in English and sold on Blu Ray. It's incredibly short, with only 12 episodes that run for a bit over 20 minutes each.
I've only seen this show with the Japanese voice actors, so I can't comment on the English dub. The anime as a whole was pretty damn terrific. The story revolves around a curse placed on this school. Every year, one class gets a classmate whom is actually dead. Neither the living nor the dead know which one is actually the ghost, and the curse affects at least one person and their family each month. That's about as much as I can say without spoiling it. There is quite a bit of blood, but no gore if you don't count blood as gore. I think the entire anime is great except for one small part: I felt this "special power" that's later revealed was sort of unnecessary once the rest of the story was laid out.
Anyways, without further ado, I give to you Another Gifs. These gifs range between awesome, creepy, funny, and a bit bloody.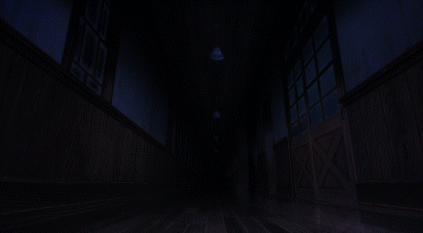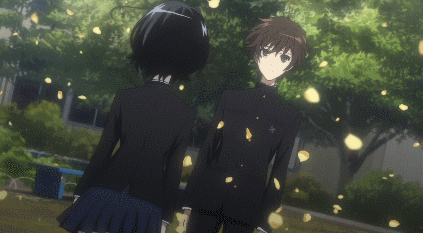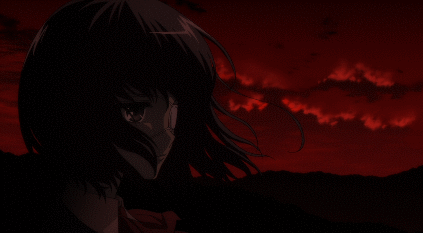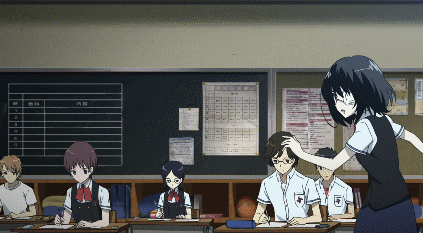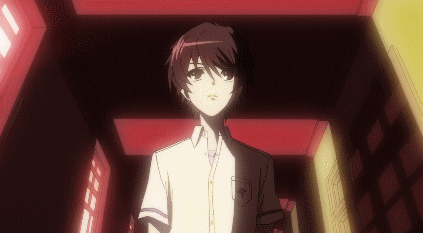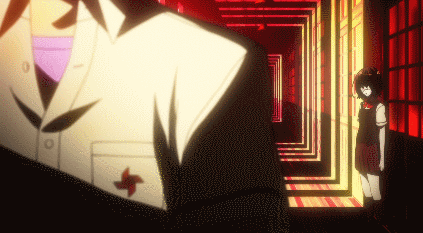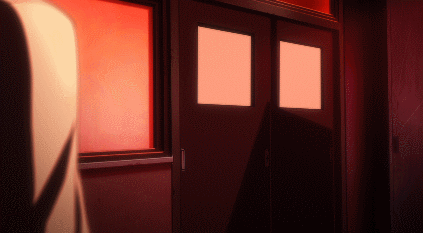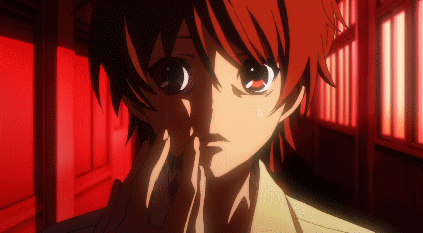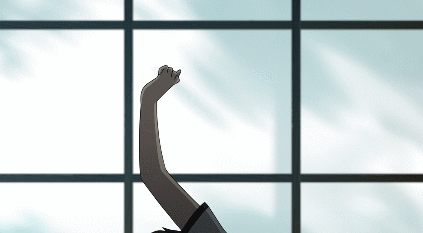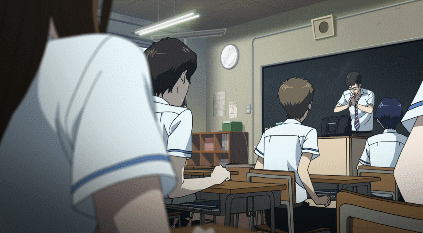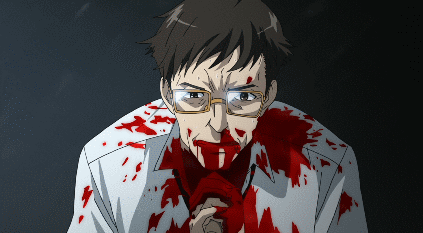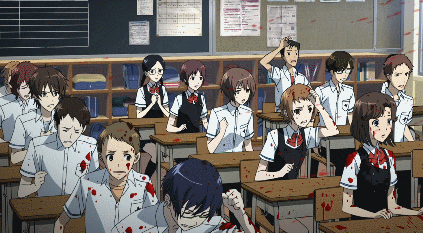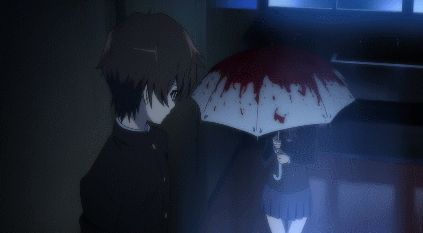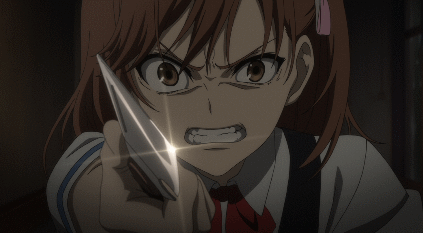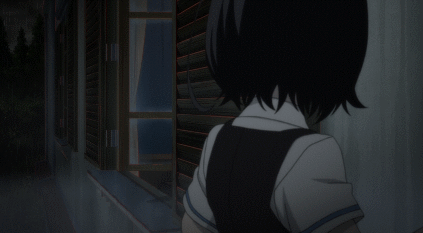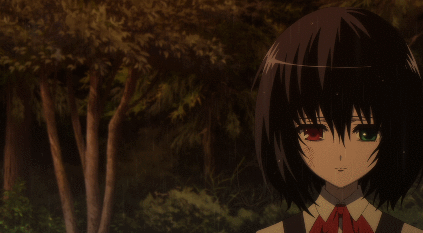 And that's it for this Anime(ted) Gifs. Remember, you can share these Another Gifs, but please link back to this post!