What's the big deal with the new Xbox One X and why is it so expensive?! Let's compare the Xbox One vs the Xbox One X.
With three different Xbox One consoles, lots of parents are confused this holiday season. I figured I'd try and make a quick breakdown explaining the difference between all three of these and which you should get.
First let me explain how there are three generations of Xbox consoles. Some games from older generation consoles can play on the newer consoles, but newer console games cannot play on the older consoles. For example, some Xbox games can play on the Xbox 360, but no Xbox 360 game will play on an Xbox. The Xbox came out in 2001, the Xbox 360 came out in 2005, and the Xbox One came out in 2013.
Now let's talk about the term "Xbox One." Confusingly, all three consoles are considered Xbox Ones, just different models or versions of each other. All three of them will play any of the Xbox One games at the store and select Xbox 360 games.
The first Xbox One console released at the end of 2013. They are really big and bulky and even have a bulky power brick. The IO at the back has a direct input for the kinect camera, unlike later versions. You can buy these consoles used but not at stores because they're no longer manufactured. I did an unboxing of this console many years ago when it first released.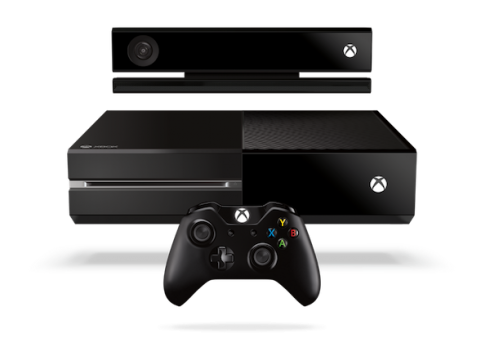 Next came the Xbox One S. These slowly replaced the original model of Xbox Ones in August 2016. For some reason, only one small part of the box actually says Xbox One S. This confused a lot of people when the two were still being sold together. If you try to buy a console that says "Xbox One" on it these days, it's really an Xbox One S. They go for around $250-$350 depending on the storage capacity model. For those that don't know, consoles come with two different storage capacities to save games. 1TB is twice the space of 500GB, and always costs more.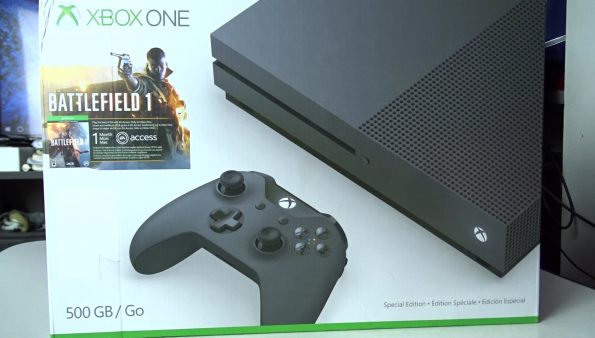 The Xbox One S was much smaller than the original Xbox One model. It came with a smaller and more efficient APU that allowed games to be upscaled to 4K resolution, and it had a 4K Blu Ray Player built into the system! The simple power cord replaced the original Xbox One's power brick, making it feel much lighter and compact. However, they removed the kinect input from the rear IO. I did a full break down when I unboxed the Xbox One S.
At the end of 2017, the Xbox One X released. This console costs a whopping $500! Why so much? It's basically the same size of the Xbox One S, but it is heavier and packed with upgraded hardware that allows games to be upscaled to 4K resolution, and select games can be natively rendered at 4K. The official Xbox website currently has a list of Xbox One X Enhanced games. These games can has better frame rate, resolution, HDR capabilities, and even faster load times! Just like the Xbox One S, the Xbox One X has a 4K Blu Ray Player built in.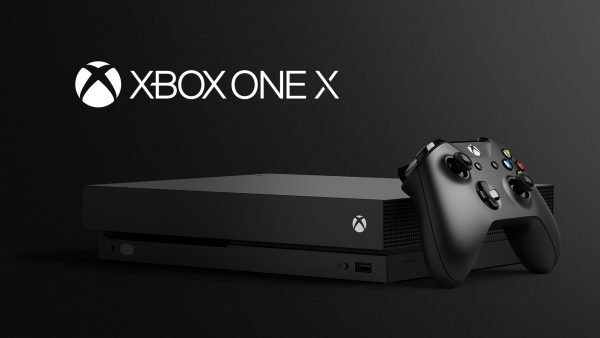 Not only can the Xbox One X play select Xbox 360 games, but it can also play a handful (13) of original Xbox games. I assume the list of backwards compatible games will continue to grow on Xbox's website.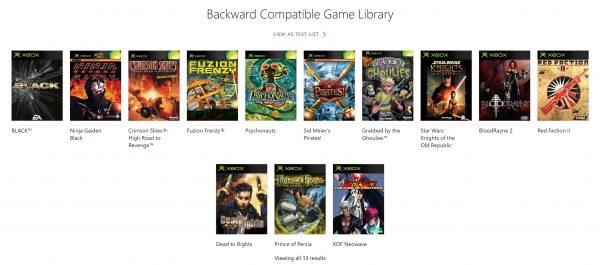 Which Xbox One console should you buy? I'd suggest getting the Xbox One S if you have a 1080p TV. The Xbox One S is good on 4K TVs as well since it can upscale, has a 4K blu ray player, and has HDR capabilities, but if you bought a 4K TV you might want to invest in the better Xbox One X. It is $150 more than the Xbox One S (1TB), but it'll be worth the upgrade with the native 4K games.