Looking to upgrade your Xbox One to the Xbox One S? Here are the differences between the two consoles. It's the Xbox One vs Xbox One S.
The original Xbox One console released around the holiday season of 2013. Three years later a new console version, the Xbox One S, made its way to the consumers. Is it worth the upgrade? Here's a quick comparison: Xbox One vs Xbox One S.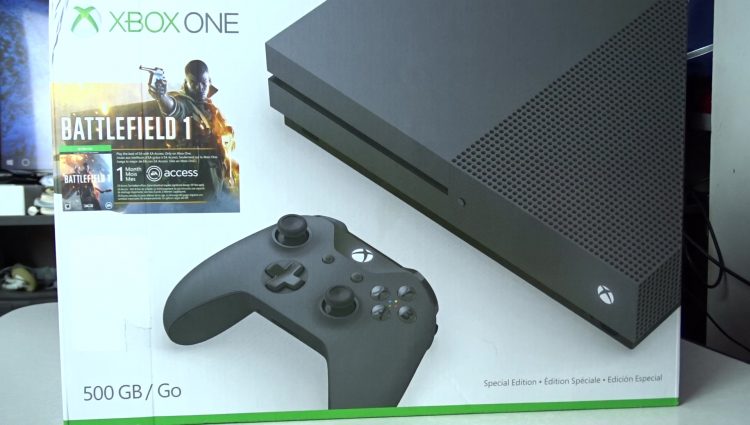 If you're looking to buy an Xbox One S, don't expect the box to actually say "Xbox One S" on the front. It says it on the side in small print, but the front just says Xbox One. The S stands for slim because the Xbox One S is actually 40% smaller than the original Xbox One. It has a matte finish instead of half matte half gloss, and comes in white or gray. I personally preferred the all black of the Xbox one instead of the grayish color of the Xbox One S.
Not only is the Xbox One S console smaller, but it doesn't need a large power brick like the original Xbox One S. All that is needed is a simple power cable.
The I/O (input/output) on the back of the console is mostly the same between the two versions. The biggest — and only — difference is the Xbox One includes a port for the Kinect camera while the Xbox One S does not.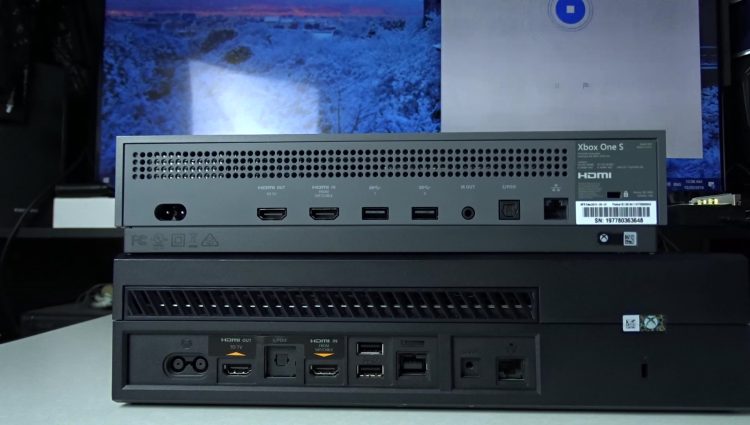 Another change to note is how the Xbox One S has buttons for power and eject. The Xbox One had a touch interface instead of a normal button press. Also, the USB and sync button from the left side of the console on the Xbox One was moved to the front of the console on the Xbox One S.
The console wasn't the only thing that underwent a modification. The controller included with the Xbox One S has both the original proprietary jack on the bottom alongside a 3.5mm auxiliary jack for headsets. There's also a slightly textured grip along the backside of the handles.
When it comes to the performance of the Xbox One S, it's not a huge improvement over the Xbox One like the upcoming "Project Scorpio" will be for Holiday 2017. However, the Xbox One S does have the ability to upscale games to 4K resolution and includes a 4K UHD Blu Ray player in it, which is great since most 4K UHD Blu Ray players cost more than an Xbox One S. I really wouldn't recommend it to anyone who already has an Xbox One unless you want / need a 4K Blu Ray player with your new 4K TV. In my opinion, it's best to wait for the upcoming Project Scorpio where the real changes will happen.