A WWE Championship 2014 replica belt that is the size of a toy but made out of metal and faux leather. See the kids size replica from the WWE Shop here.
This version of the WWE Championship was created in December 2013 after the World Heavyweight Championship was unified with the WWE Championship. It was then given a new belt in mid-2014, which this replica is based upon.
The kids replica of the WWE Championship is much smaller than the adult size replicas. The strap measures 41in long by 8.5in tall when measured at the center. The pentagon-shaped main plate is 7.5in wide by 7.25in tall, the two bars between the main plate and side plates are 5in long, and the rectangular side plates are 4.25 in x 4in x 3in x 4in.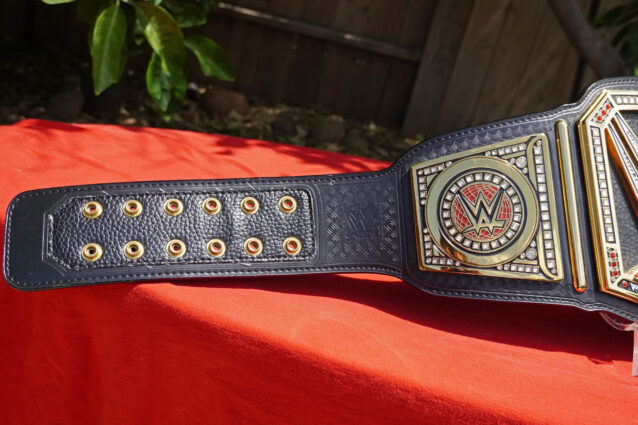 Although this belt is the size of the toy belt from the WWE Shop, it has metal plates and the same plastic simulated jewels that are on the replica. In total, the kids replica weighs 3.45 lbs. (1565g). The strap seems to be the same faux leather as the adult replica, but it is much more floppy. This might be due to the fact that the kids replica straps are much thinner than than adult replica straps.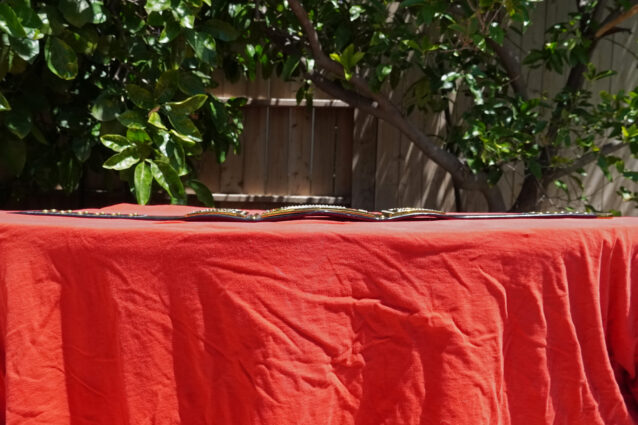 There are numerous kids replicas available from the Figures Toy Company and the WWE Shop. They are too heavy for toddlers and young kids, but are a great fit for older kids and young adults.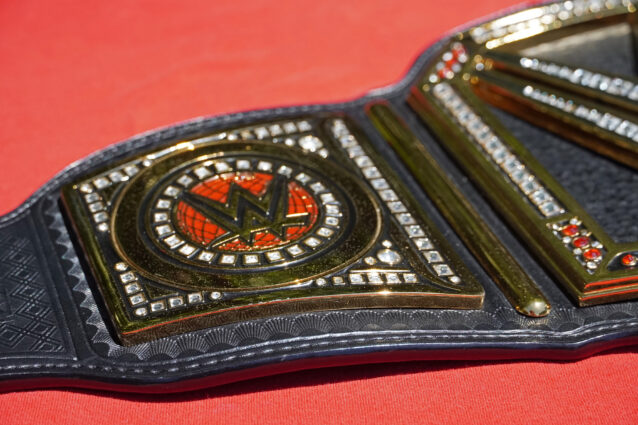 The kids replica is nearly the same as the adult replica. The only differences are how the kids replica has non-interchangeable side plates and the Ws on the main plate are one piece with black paint between. The adult replica has interchangeable side plates and completely separate Ws on the main plate.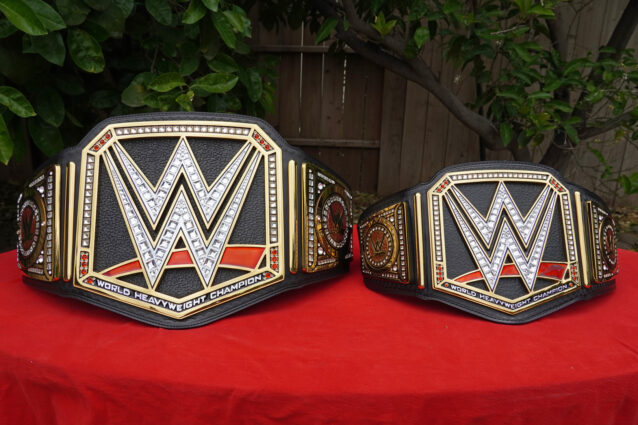 The WWE Shop sells the WWE Championship 2014 kids replica for $249.99. It does go on sale, but the shop doesn't keep kids size replicas in stock as much as the adult replicas.