Plastic plates and a cheaper strap makes up this WWE Championship 2014 commemorative belt. See it in great detail here.
This version of the WWE Championship was created in December 2013 after the World Heavyweight Championship was unified with the WWE Championship. It was then given a new belt in mid-2014, which this replica is based upon.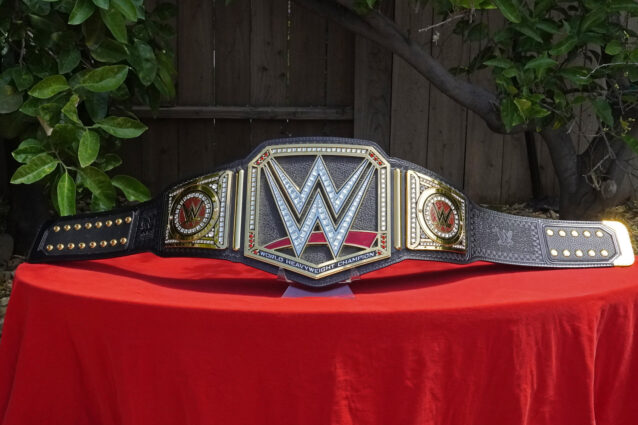 The commemorative version of the belt has plastic plates and the same plastic simulated jewels as the replica. The strap measures 50in long by 11.5in tall when measured at the center. The pentagon-shaped main plate is 10.25in wide by just under 10.25in tall, the two bars between the main plate and side plates are 6in long, and the rectangular side plates are 6in x 5.5in x 5.5in x 4.25in.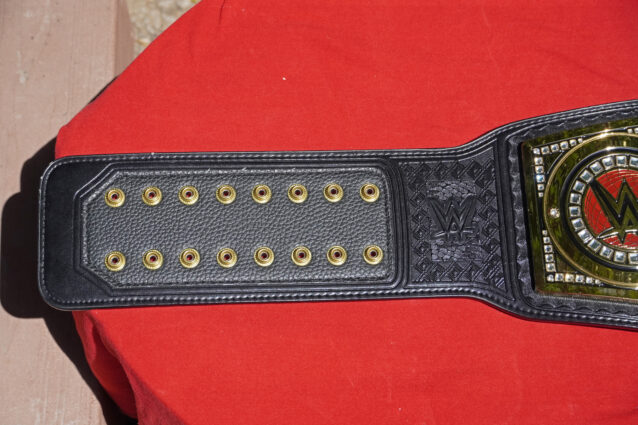 Although the plates are plastic, they look very similar to the metal replica. However, the plastic plates will flex when pressed against. The weight of the commemorative belt is less than half the weight of a replica, at 2.7 lbs. (1225g). The strap of the commemorative belt feels cheap and more like plastic than all other versions from the WWE Shop.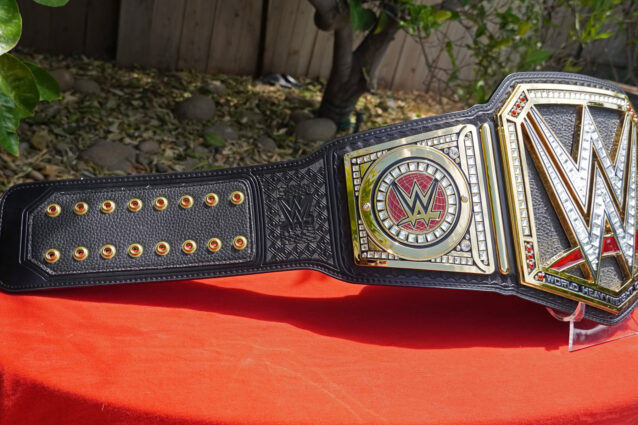 Although the plates are attached to the strap with screws, the circular side plates cannot be removed and interchanged with other side plates like all other adult WWE Championship belts from the WWE Shop. Also, older versions of the commemorative belt from the WWE Shop attached the plates to the strap with white studs, similar to the Jakks Pacific belt.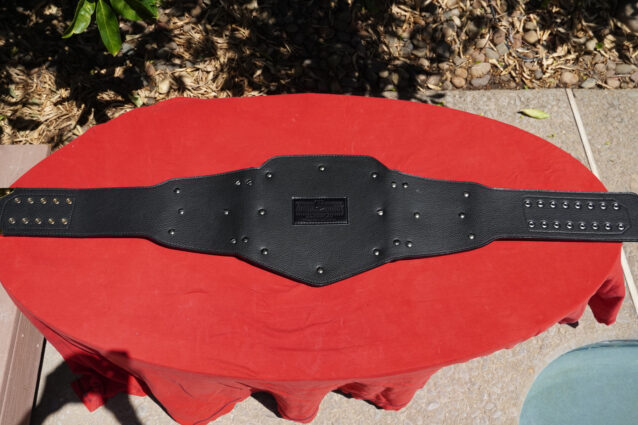 The plates are a gold color with a shiny mirror finish, as is the belt tip at the end of the strap. The reflection is a little wavy on some parts and clear on others.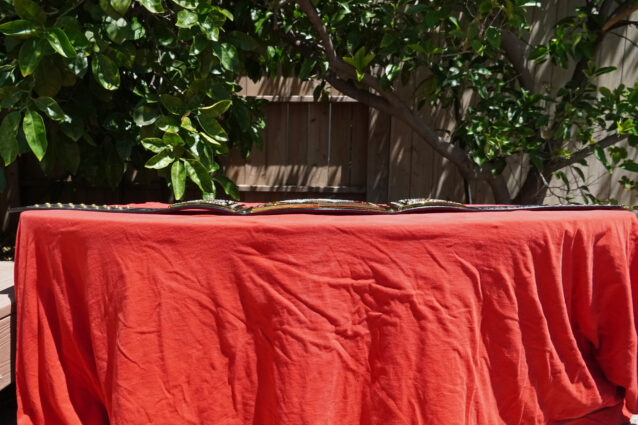 When compared to the replica, the commemorative looks almost as good but does not have the same feel or weight. The WWE Championship 2014 commemorative belt sells for $200 less than the replica, at $249.99 on the WWE Shop. Some might want to collect the lighter and cheaper commemorative belts without having to worry about corrosion from metal, but they will always be cheaper and less desired than the replicas.