Check out some of the ring gear and real championship belts that were on display at the WrestleMania Superstore at the LA Convention Center. Massive picture gallery here!
I took a mini-vacation over the weekend to Los Angeles for WrestleCon and WrestleMania. Before the first night of the show, I went to the WrestleMania SuperStore where they sold a ton of merchandise. There were racks of shirts, autographed items, and even championship belt replicas. A few new replicas were there, including The Kurt Angle Signature Series Undisputed V2, a new strap for The Rock Signature Series, and a new Big Gold Crumrine.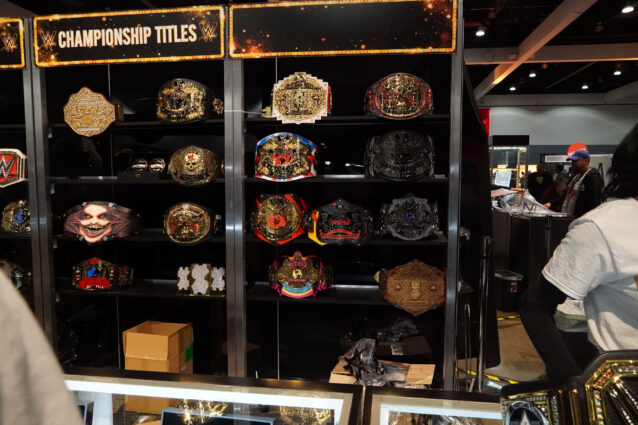 The new Big Gold is dual plated with a matte gold and silver paint. It doesn't shine nearly as much as the other replicas, though the jewels seem to sparkle better. There is so much detail in the 3D etching, and the rope border is absolutely beautiful. The price was $400 USD, and has yet to come on the WWE Shop.
Additionally, actual ring-used championship belts were on display. One spot had two WWF Tag Team Championships, a WWE Intercontinental Championship posing as the WWF version, WWF European Championship, WWF Big Eagle Championship, and WWF Women's Championship.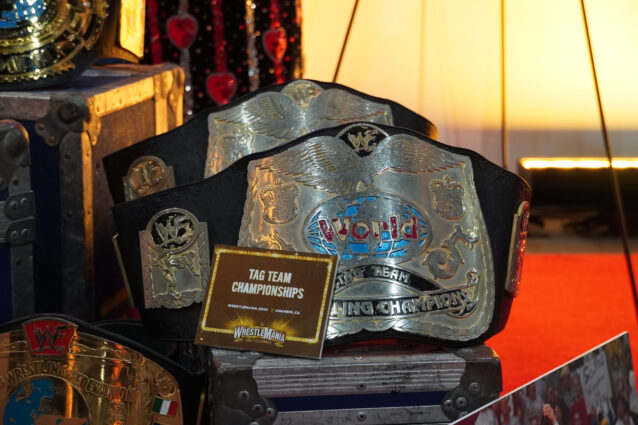 Displays were spread throughout the convention center. More ring-used belts included the Million Dollar Championship, the first WWE Smackdown Tag Team Championships, and the World Intergender Championship held by Andy Kaufman.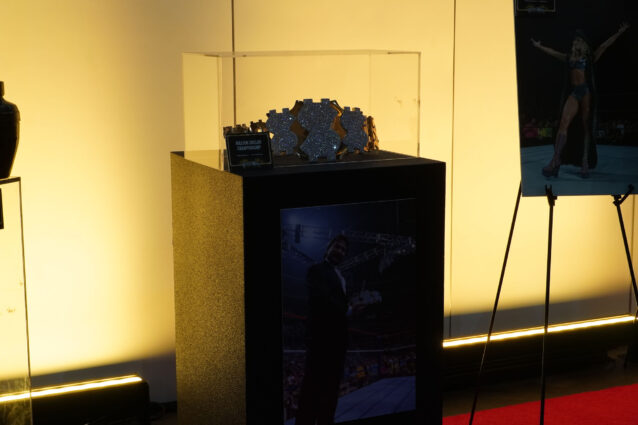 One of the highlights for me, and many other viewers, was Eddie Guerrero's Chevy Impala. I took so many pictures around that beauty, but here are just a few.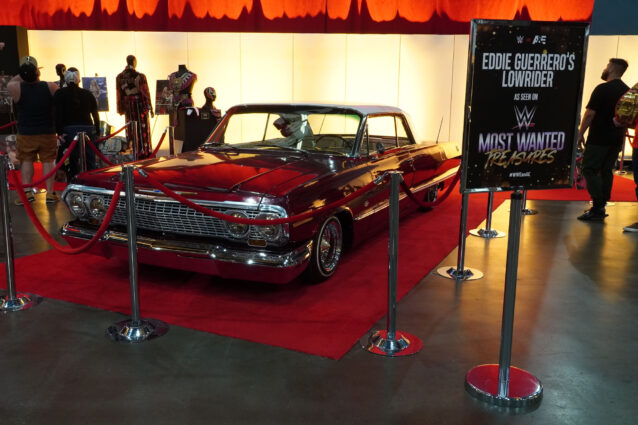 Alongside the ring-used championship belts were ring gear used over the years at WrestleMania. Triple H's old attire was on display, JBL's long horns, John Cena's chain gang necklace, a giant mousetrap from a Jackass segment, Mr. Perfect's tights, Elizabeth Savage's blouse, Savio Vegas' ring attire, Undertaker's ring attire and urn, and more.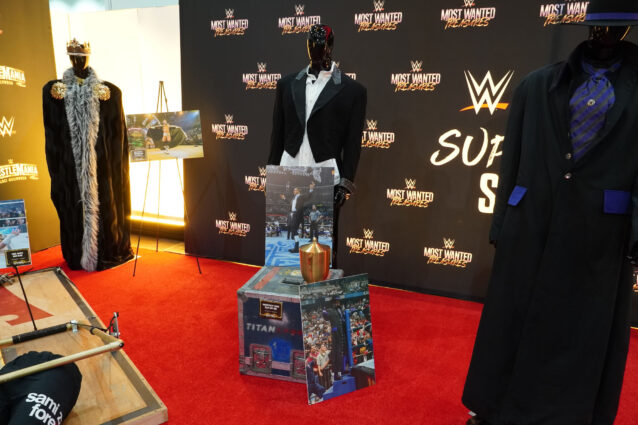 Rey Mysterio had numerous costumes up from WrestleMania, and his attire from the famous match against Eddie Guerrero at WCW Halloween Havoc. The WCW steel logo was on display near all the Mattel toys. Another fan saw me taking a selfie and offered to take my picture for me.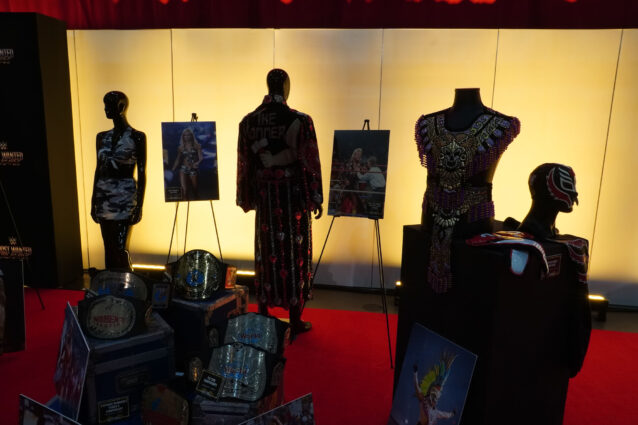 The Ric Flair signature series belt and robe was on display, Cody Rhodes' ring attire, several masks and ring attire from The Great Muta, and Eddie Guerrero's boots next to an Undisputed Championship V2 WWE Shop replica.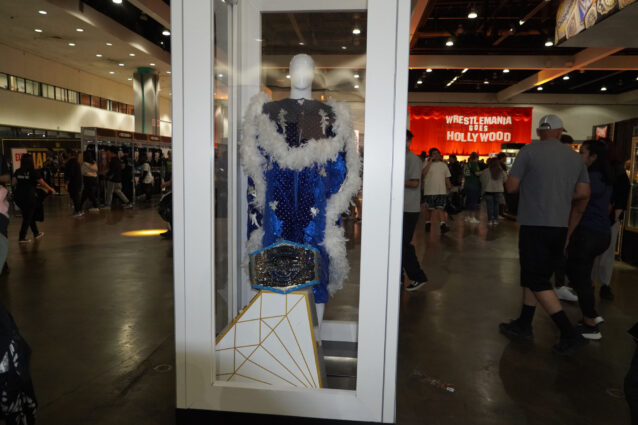 There were even more displays around the convention center, including the WWE 2K23 room, the Mattel toys area, and the rotating Hollywood movie posters. Subscribe to my HectorTheCollector YouTube channel for a vlog of all this and more. Coming soon.