Tokyo Gatcha World is the new kid on the block for monthly subscription boxes. How great at the contents, and is it right for you?
Earlier this year I was contacted by Tokyo Gatcha World, a new subscription box service. They saw some of my otaku videos on YouTube and offered to give me a box for free! The only catch was I give an unboxing on camera and talk a little about their service.
So, Tokyo Gatcha World is a monthly mystery box service. Each month they send a number of gatchapon (or gashapon) toys from a set. Additionally, you can go to the Tokyo Gatcha World website and buy different gatchapon toys from their shop.
For those that are unfamiliar with the term, gatchapons are crank machines that pop out little toys inside capsules. Each machine often contains items from a complete set, but you will only receive one item at random after inserting a coin and turning the crank. Some people spend quite a bit of money trying to get the complete set. I previously reviewed a set of gatchapons from the Pokemon Kanto Gym Badge set.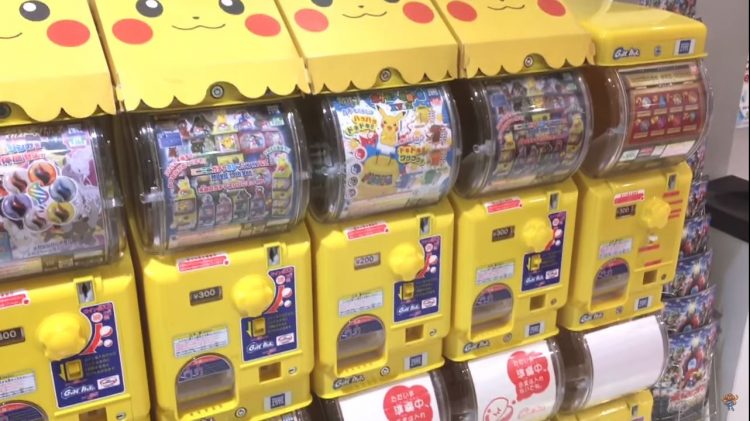 I was given the February 2017 Tokyo Gatcha World box. It included items from six different sets: Sexy Tanuki, Melting Snowman, Chameleon Pets, Osumatsu San, Disney Tsun Tsun, and Yu-Gi Oh. You can see my video review below.
There are three subscription choices from Tokyo Gatcha World. Each box has a different price and different set of items. The price of shipping is included in the one month, three month, and six month periods.
The Bento Box
This box contains three gatchapons and three to five Japanese treats. The price is $27 a box.
The Premium Box
This box contains six gatchapons with a special monthly theme. The price is $32 a box.
The Megaton Box
This box contains a whopping 50 gatchapons! Some items will come from the same series, but none of them will be duplicates. The price is $250 a box.
I think this is a pretty cool subscription box for those who are into Japanese collectibles. You can get your hands on a number of random items to display in your room or attach to your phone case and bags. I'm not sure the Megaton Box is good for the average otaku, but the premium and bento boxes are pretty cool. Check out their website and use the coupon code HEKUTAKUN to save 10% on whichever plan you choose!