Looking for an easy to use SD to HD upscaler? The Tendak HD Video Converter may be for you.
The Tendak HD Video Converter is a small plastic box that automatically converts 480i (NTSC) or 576i (PAL) video from audio/video composite cables (Yellow, Red, and White) to 720p or 1080p video at 50/60Hz through an HDMI cable.
The upside to this product is how compact and easy it is to use. The dimensions are (LWH): 66(L)55(W)20(H)mm, and it weighs only 50g. To use this converter, simply plug everything in and it will automatically do the job for you! If you want to switch from 720p to 1080p, there's a tiny black switch on the side of the box.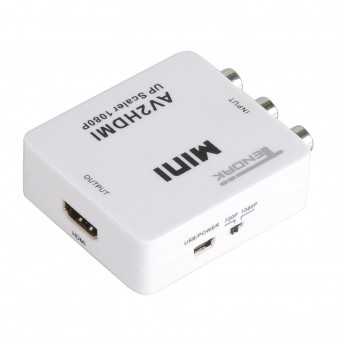 Make note, this converter only works one way. If you want to downscale from HDMI to composite, you must buy a different product.
A downside to this item is that it requires external power. A mini USB to USB cable is provided, and it only consumes 1 watt of power. It would have been great if it were completely powerless, but this isn't a massive downside.
The biggest downside is that the standard definition video will automatically alter from a 4:3 aspect ratio to a 16:9 aspect ratio. That means the video will be stretched whether you like it or not. If the standard definition video also includes bars at the top and bottom of the screen, these would most likely be included in the HD converted video. I did not have any SD content with bars on the top and bottom of the screen, so I could not test this myself.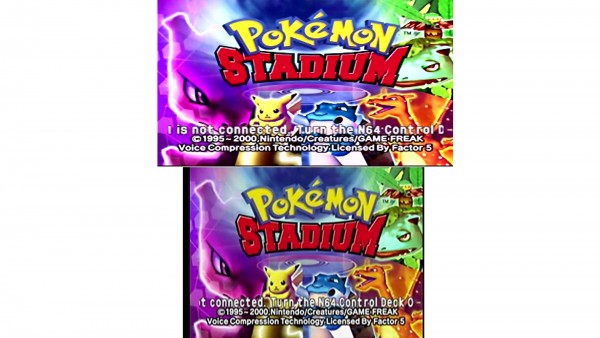 And that's all there is to this Tendak HD Video Converter Review. If you'd like to see it in action, click the video at the top of this page. If you're interested in buying this product, grab it from the Amazon link below. Use my link and I'll get a small cut to help keep my website running. It won't cost you anything extra!