The Sony MDR XB950BT Headphones have a lot of positives with one giant flaw. Here's my review of these over the ear bluetooth headphones from Sony.
After resisting the bluetooth bandwagon for several years, I finally caved in and bought a pair of cheap, yet still high quality, over-the-ear headphones. These were the Sony MDR XB950BT Headphones. At first glance, the construction looks great. The ear cups and headband have a lot of great cushion and padding to make these incredibly comfortable to wear, but they are a tiny bit heavy when compared to other bluetooth headphones I've tried.
There's a metal band along the top of the headband, which makes you think they'll be sturdy. Unfortunately, my Sony headphones broke after two weeks because I got angry and punched my bed while wearing these. The headphones then snapped at a plastic part just above the ear cups, which apparently has happened to many other consumers.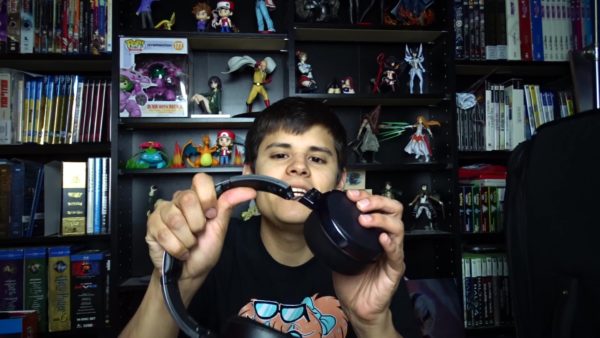 Other than the plastic design flaw, everything else about these headphones are pretty great! There are several buttons on both ear cups that make up the interface. The right cup has volume up and down buttons, which feel like regular tactile buttons. Next to the volume is the play/pause/answer call switch. This switch is a little unusual because you press it down for this function (the button feels mushy) or you flick this same button to the left or right to skip forward or go to the previous track. The springy switch doesn't bother me too much, but the button on that switch doesn't feel very good.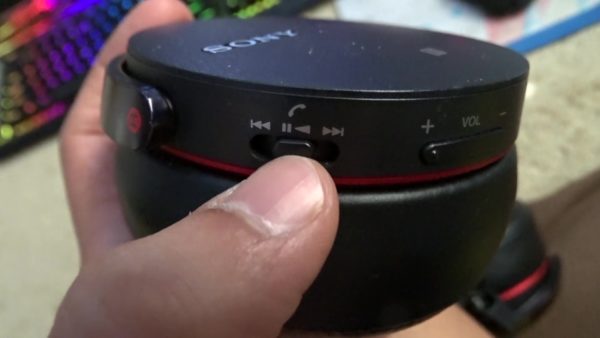 The left ear cup has the microphone, aux port, micro USB charging port, bass boost button, and power button. While the bass boost does add some decent vibrations to a few songs, the music does end up sounding a little distorted. Honestly, you can take or leave the bass boost effect.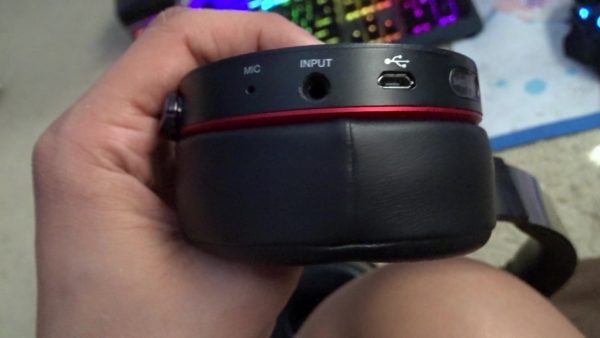 Although mine, and many other people's headphones, broke incredibly easily due to the same design flaw, the user interface is good, the cushions are comfy, and they are set at a great price for over-the-ear headphones! I recommend them, but be very careful while wearing these headphones unless you want to duct tape them up.