A brand new accessory called the Poke Ball Plus released alongside Pokemon Let's Go, Pikachu and Let's Go, Eevee. This device acts as a one-handed joy-con for the Nintendo Switch, and can be used to play the entire Let's Go Pokemon games. The joystick's button counts as the A button, the button on top counts as the B button, and shaking the Poke Ball Plus counts as either the X or Y button, depending on the situation.
Additionally, a Pokemon can be sent to the Poke Ball Plus and taken on the road. This is similar to some of the features of the PokeWalker that was bundled with Pokemon Heart Gold and Soul Silver.
The Poke Ball Plus can be purchased alone for $49.99, or it can be purchased alongside Let's Go Eevee or Let's Go Pikachu for $99.99 each, giving you a $10 discount. Finally, each Poke Ball Plus will come bundled with the 151st Pokemon Mew. This is the only way to capture the mythical Pokemon in Let's Go, Pikachu and Let's Go, Eevee.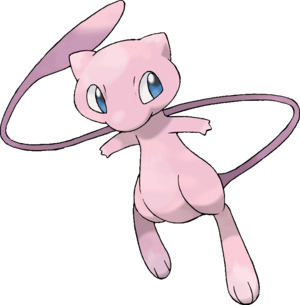 How to Unlock Mew
Mew is the mythical 151st Pokemon. The only way to unlock Mew in Pokemon Let's Go Pikachu and Let's Go Eevee is through the Poke Ball Plus, an extra accessory sold with the special editions of the games or separately for $50.
To unlock Mew, set the Poke Ball Plus as the first player's controller. If it's the support player's controller, it won't work. With the Poke Ball Plus connected, pause the game, select communicate, select Mystery Gift, and choose "Get with a Poke Ball Plus."