Persona 3 the Movie 4 Limited Edition Blu Ray rounds out the four part series of the Persona 3 movies. See what's inside.
The Limited Edition set for Persona 3 The Movie #4 Winter of Rebirth comes with a number of collectibles, just like the other three sets and more.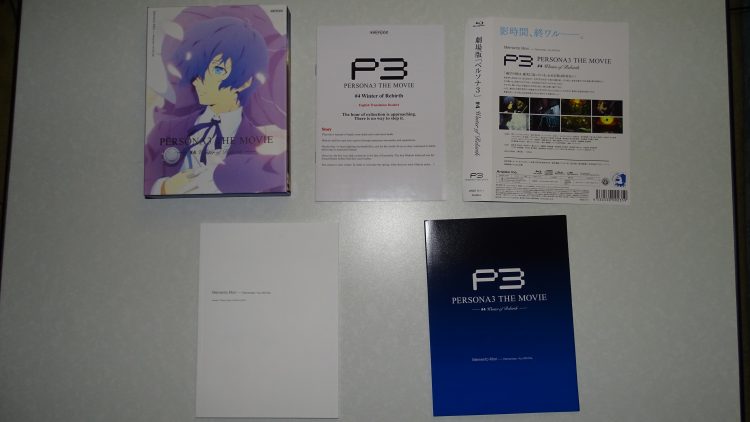 As you would expect, the video of the blu ray is 1920 x 1080 resolution, the audio choices are Japanese DTS Digital Surround 2.0 (48KHz/24bit), Japanese DTS Japanese HD Master Audio 5.1 (48KHz/24bit), and a DTS Stereo Japanese audio commentary. Again, only Japanese audio with included English subtitles.
This set includes the movie on Blu Ray (or DVD) and a 10 track audio CD. They are set in a plastic case with some movie artwork on the back side. Most of the songs on the soundtrack CD are just background tracks and arranged versions of background tracks, but one is the main theme to this movie. They are:
Truth
Desperation
2つの心
Self Redemption
僕の証
Temporary Vacation (Arrange ver.)
Confessions (Arrange ver.)
Warm heart (Arrange ver.)
Next move (Arrange ver.)
One Hand, One Heartbeat (Arrange ver.)
The set also includes a small, forty-four page booklet inside of the cardboard case. The booklet has character artwork, setting artwork, rough sketches, soundtrack info, free talk with cast and crew, and more. In the past, the roundtable with the cast and the comic strip were only in Japanese. This time around there's a separate booklet with an English translation.
The large, folded blue card that comes with the set holds a large sketch of the main character on a white card and a film strip. The past sets had small stickers, but this set just includes that one large sketch.
There are also three promotional "cards" that are as big as the booklet and box. They're not really as thick as post cards, but they're not paper thin either. It may have the same artwork as the movie posters.
Lastly, the set also includes a reader's theater script of the Persona 3 The Movie Finale Event. Unfortunately, it's entirely in Japanese.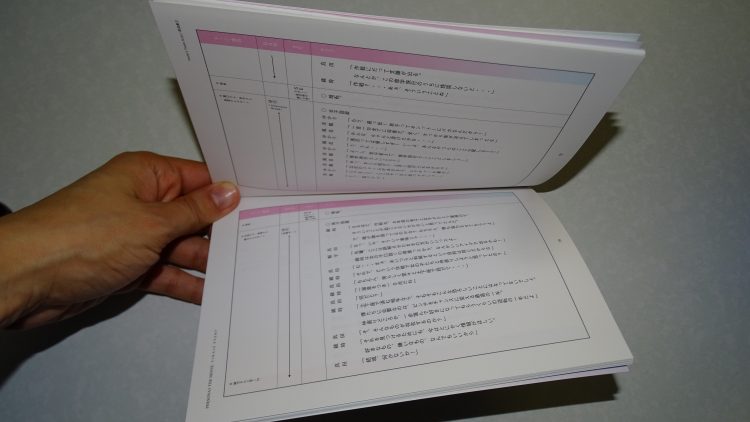 And that's everything that comes with the Persona 3 The Movie 4 Winter of Rebirth Limited Edition Blu Ray set. It is an okay set for the price. If you want to buy a copy for yourself, grab it from one of the Amazon links below. If you use these links I'll get a small kickback that won't cost you anything! It will help keep my site and YouTube channels running.