August 26th was my 28th birthday! It was pretty meh.
As I get older it seems like less and less people care about my birthday. Maybe that's why people get so serious about birthdays when they're involved in relationships. I currently do not have a significant other, so I only have my family to come to my birthday.
My brother from another mother did stop by for awhile with his daughter. It was nice to see them. She's getting pretty big!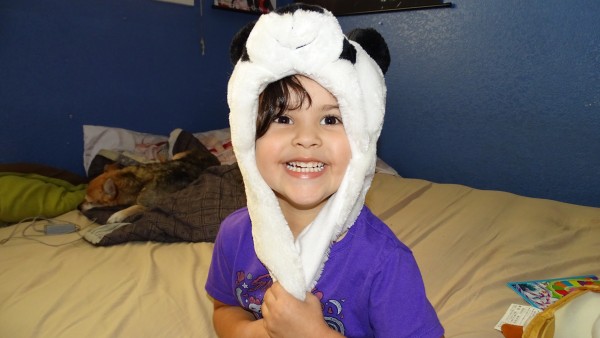 The rest of my family came by after work for a short time, but it was a really short time. They seemed rushed, which was pretty lame, but what are you going to do. I tried sushi for the very first time. My family seems to like it, but I didn't care for it. It reminded me of fish bait. I'll stick with cooked fish going forward.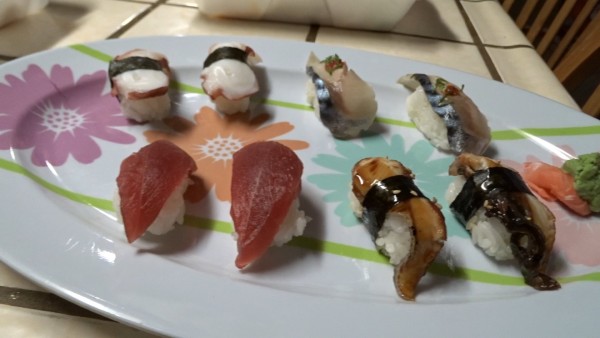 Luckily, the cake was the exact type I asked for! It's vanilla cake with strawberries and almonds. It's almost like a big strawberry shortcake with almonds. It's been my favorite for years, but we can't always find it. Picture at the top of this post! And yes, we used the candles 6 and 7 because all the other candles just mysterious disappeared.
When it comes to presents, everyone seems to be too much in debt to get me anything. I don't expect presents, but they're always nice! One of my sisters got my a $25 Amazon Gift Card, which is awesome. I already bought something which will be put to use on one of my YouTube channels in the future! My six year old Nephew said he made me something, but I think it was actually his homework. My parents were incredibly generous and paid for my hotel room and tickets to an upcoming anime convention in Sacramento. This is the biggest birthday gift I've ever received! Maybe they did this because I've never asked for big parties for my 18th or 21st birthdays. But at the same time, my parents want to go to Sacramento with me as a vacation for themselves, ha ha.
Overall, the day itself was pretty lame, but you can't expect birthdays to be great as you get older, especially when it's in the middle of the week! I hope to have a great time in Sacramento next week.