This Kirito figure by Espresto was released for the little known Sword Art Online Integral Factor video game. See how well this premium figure is made here.
Last year I purchased two premium figures of the two main Sword Art Online characters Kirito and Asuna. These were licensed by Bandai and Banpresto and are listed as Espresto figures. Cutting through all the fancy words, these are premium figures. They have average detail and less than average painting, and are sold at the affordable $30 price point.
Each figure comes in separate pieces that snuggly connect together. Kirito connects together at the waist, the hands are already on the swords and slip into the figure's arm holes, and the sheaths connect to Kirito's back.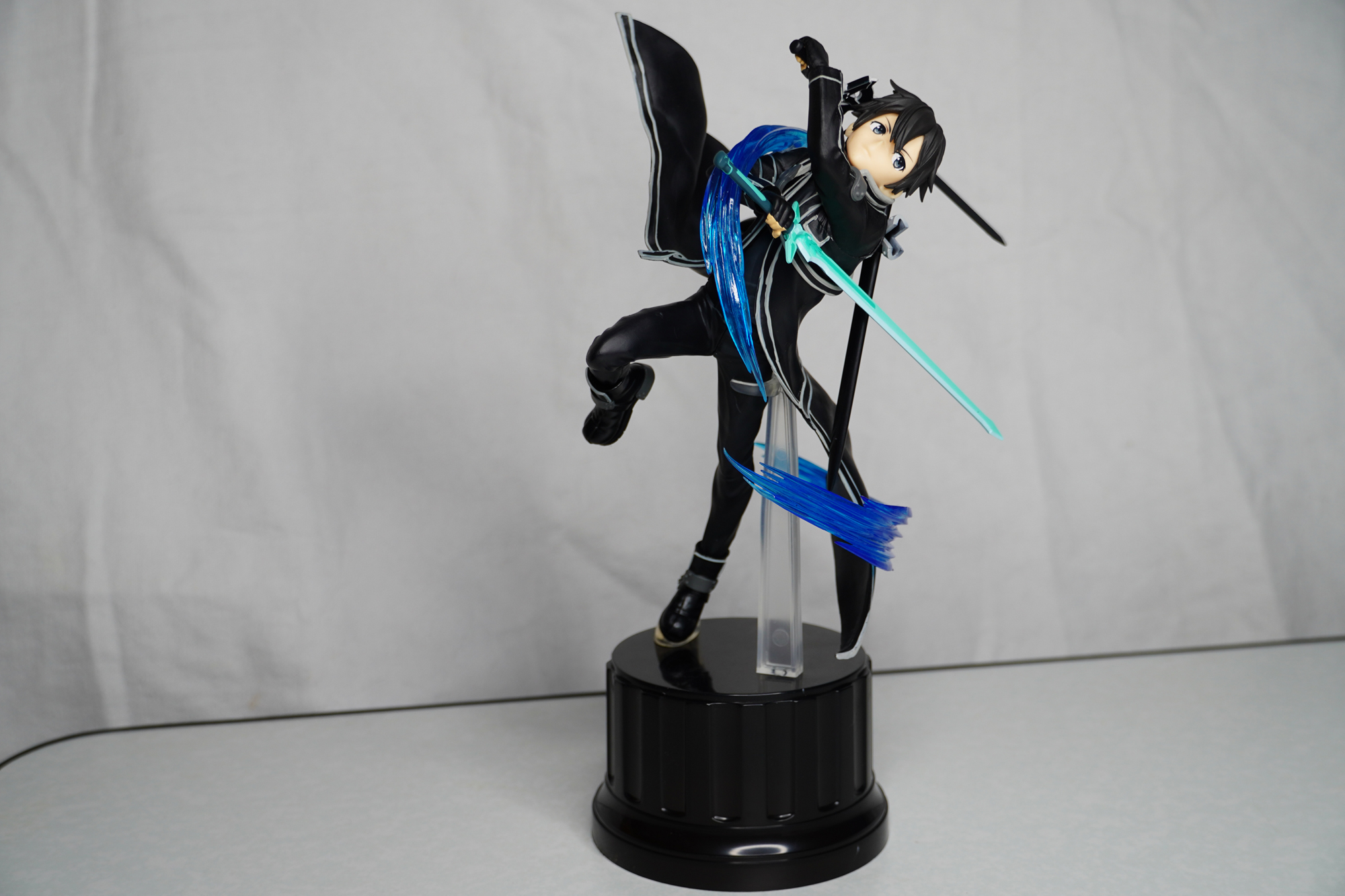 Plastic pegs extend out the shoes of the figure and insert into the hollow base. An additional clear plastic arm supports the figure from the base. These figures also come with blue pieces that attach to clear plastic points on the figure itself. They are meant to resemble actions and sword attacks, but do not have to be displayed.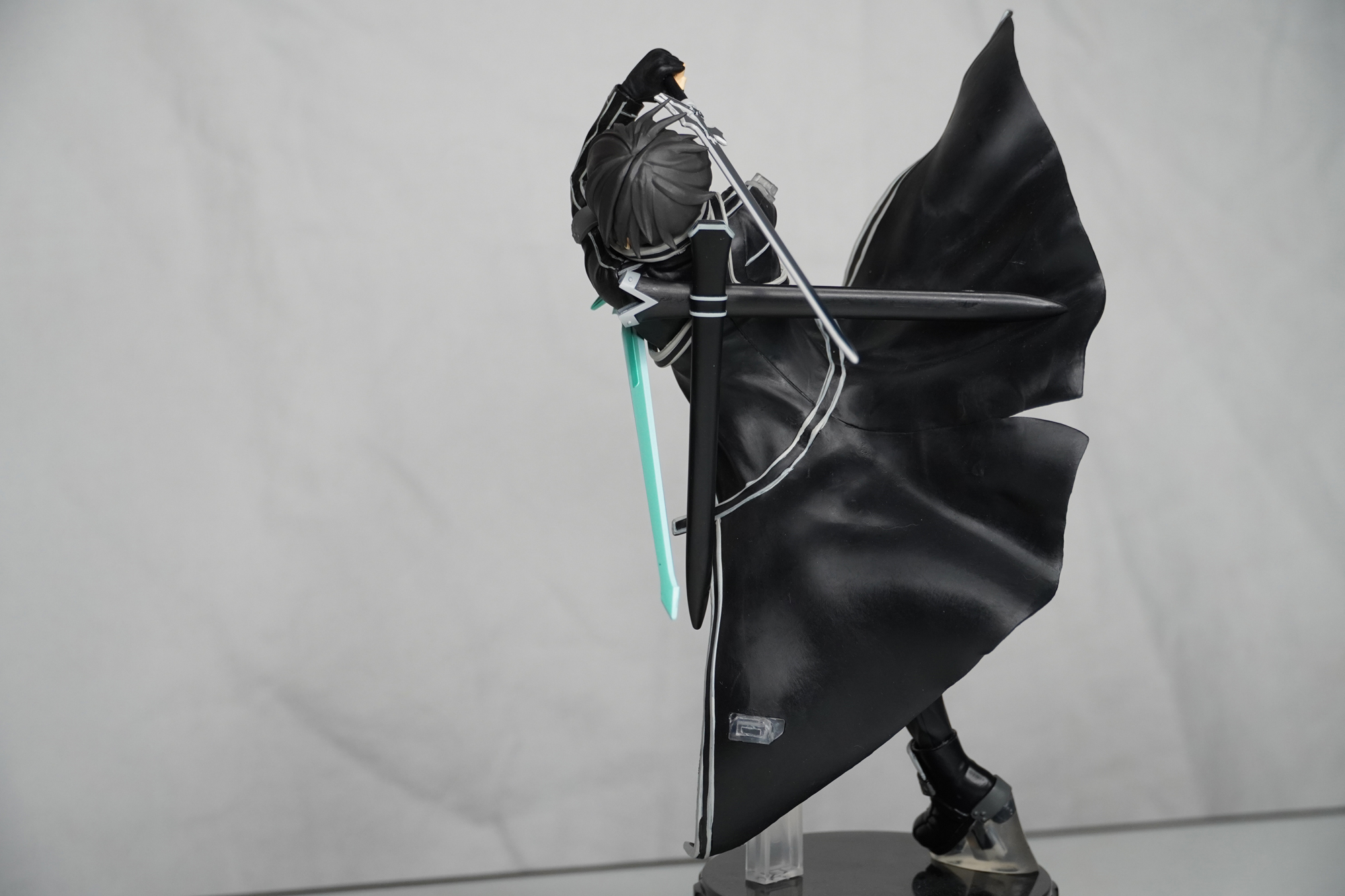 The figure measures approximately 30cm from top to bottom, and the base is about 7cm, meaning the figure itself is roughly 23cm. See my unboxing and review of this Kirito Espresto Figure in the video below.
All in all, this figure is a great piece for collects, especially considering the price. The sculpting is good, though the PVC is cheap and will show ugly splotches in the light, similar to a greasy paper bag. The painting isn't as smooth or accurate as scale figures, which definitely shows with the lines going throughout his jacket. With all that accounted for, I would still recommend these figures for the Sword Art Online fans out there. The scale figures are still being sold used for over $100, while these figures were sold brand new for $30! You can grab one using my Amazon affiliate link below. Use my link and I will get a small fraction and it won't cost you a dime!