This limited edition box set of Kill la Kill vol 4 features episodes 15-19 of the high-octane, tantalizing combat anime on blu ray and DVD with a few extras.
Those five episodes are titled below:
15. Don't Stop Me Now
16. The Girl Can't Help It
17. Tell Me Why
18. Into The Night
19. Raindrops Keep Falling On My Head
The episodes are available on both Blu Ray and DVD in the limited edition box set. Video is in 16×9 aspect ratio, either in 1080p for Blu Ray or 480i for DVD. Blu Ray audio options include English Dolby Digital 2.0 Stereo or Japanese Linear PCM 2.0 Stereo; while DVD audio options include English or Japanese, both in Linear PCM Stereo 2.0. Subtitle options include on screen text and translated English, Spanish, or none.
Packaged alongside the anime is a documentary DVD on the making of Kill la Kill.
Physical extras in this limited edition include two normal-sized post cards with the same artwork as the box set's cover.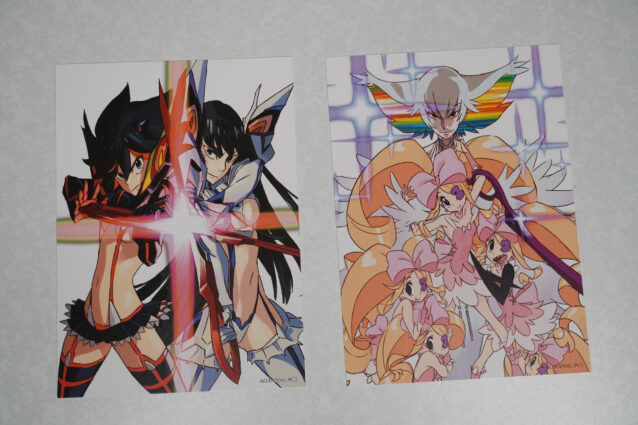 A double-sided poster folded in fours (four times the size of a blu ray case) is also included in this set, meaning you will only be able to display one side at a time.
This set also comes with a single card for the English version of a Kill la Kill card game. I had not heard of this card game before or after purchasing this box set. It seems like Japan tries too hard to push card games on fans at times.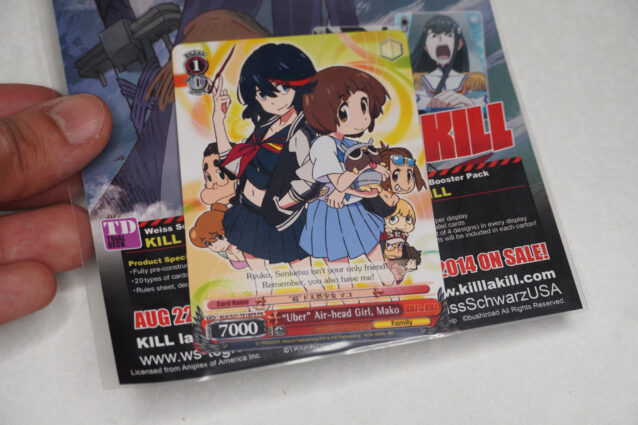 As always, Right Stuf overprices their anime and splits it up into far too many box sets. If you're a true collector of Kill la Kill, you will want to add this to your collection. However, if you're just an average fan or you want to save some cash, purchase the complete Kill la Kill box set instead.