Part of a two figure set, this Satsuki Kiryuin figure from Sega is not of the best quality.
I originally saw these Kill la Kill premium figures of Matoi Ryuko and Satsuki Kiryuin at SacAnime back in 2016. Each figure was about $30. Fast forward six years later and the figures are going for around $100 each!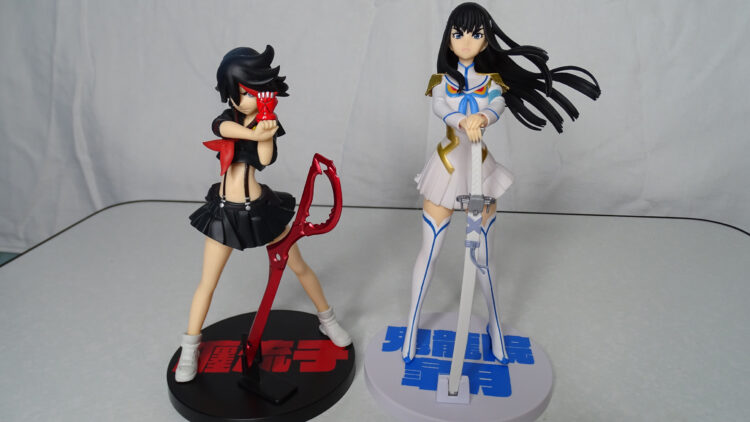 These premium figures aren't sculpted or even painted very accurately. Satsuki's hair has lumps in it, and the lines in her stockings are not straight at all. Regardless, these Sega premium Kill la Kill figures still look fine displayed on a shelf from a distance.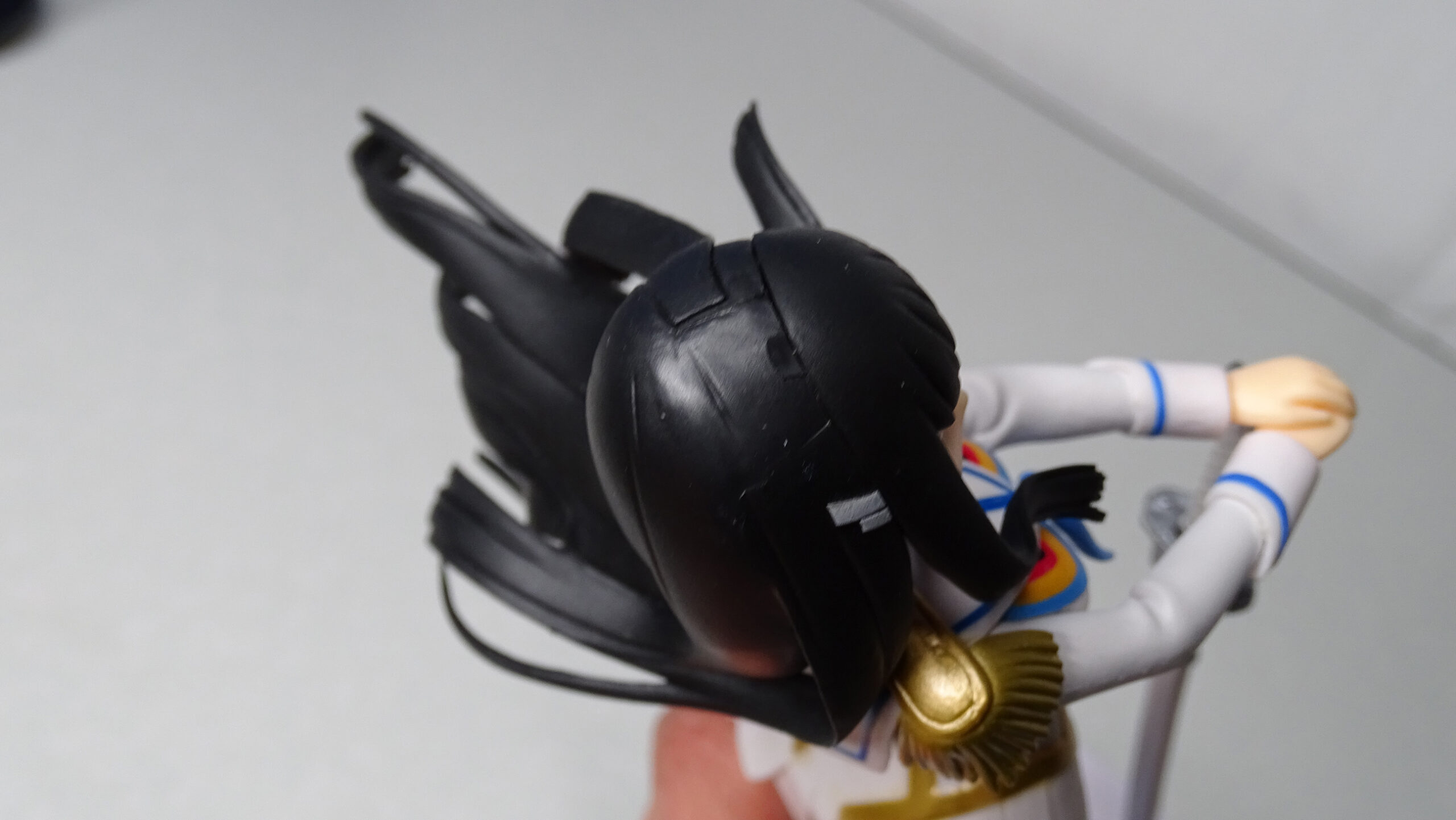 This Satsuki Kiryuin figure is approximately 22cm from head to toe. The circular base adds another cm to its height, and the figure connects to this base with the pegs extending out of the feet.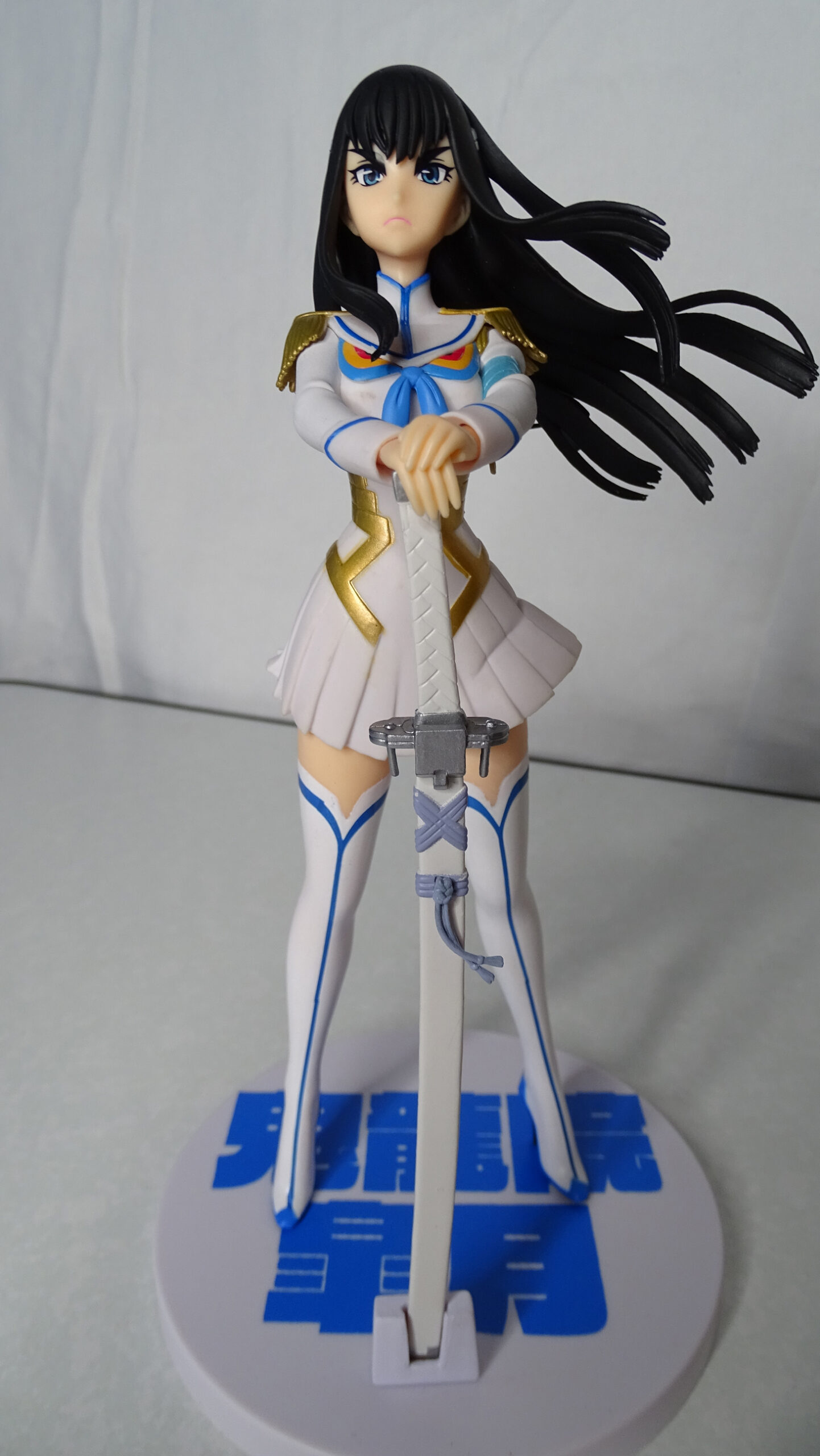 A small piece that holds Satsuki's sword also connects to the base with small pegs, and the sword fits snuggly into this piece and loosely beneath Satsuki's hands.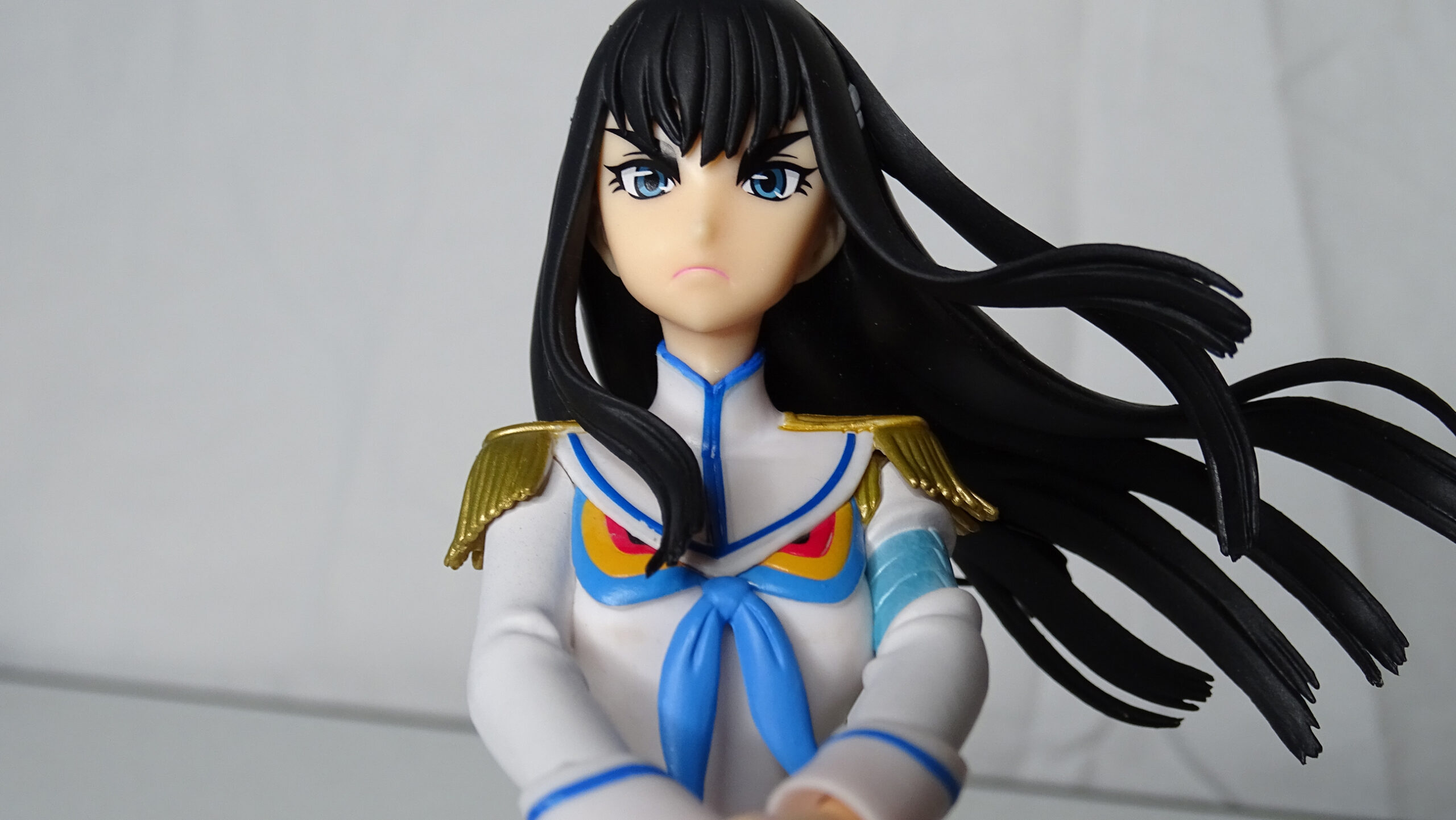 Years ago I would say this figure is a nice addition to your Kill la Kill collection, especially since most of the figures were of the characters in their battle forms, but the increased price is hard to recommend these figures unless you're a hardcore fan. Or wait for new Kill la Kill figures to release, such as those from the Popup Parade.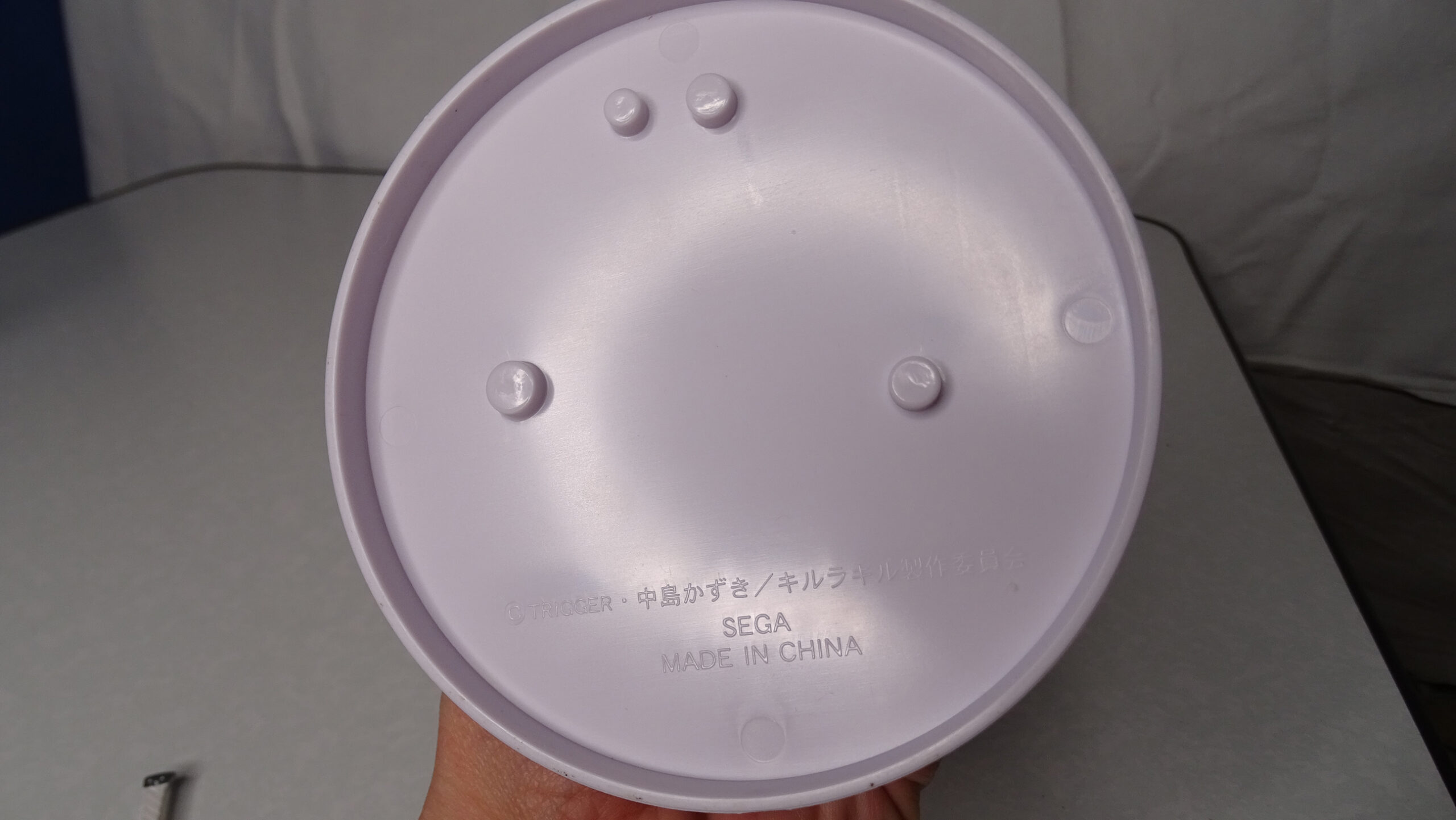 My video unboxing and review can be found below.