The main antagonist of Kill La Kill, Satsuki Kiryuin, gets her very own Figma. See what this sexy and fierce-looking figure has to offer.
Produced by Max Factory and Distributed by Good Smile, the Figma line features smaller, posable figures with interchangeable pieces. This is Figma #249 of Satsuki Kiryuin, the lead antagonist of the hit manga and anime series Kill la Kill. For those who haven't seen the series, it features incredible action scenes and highly erotic drawings.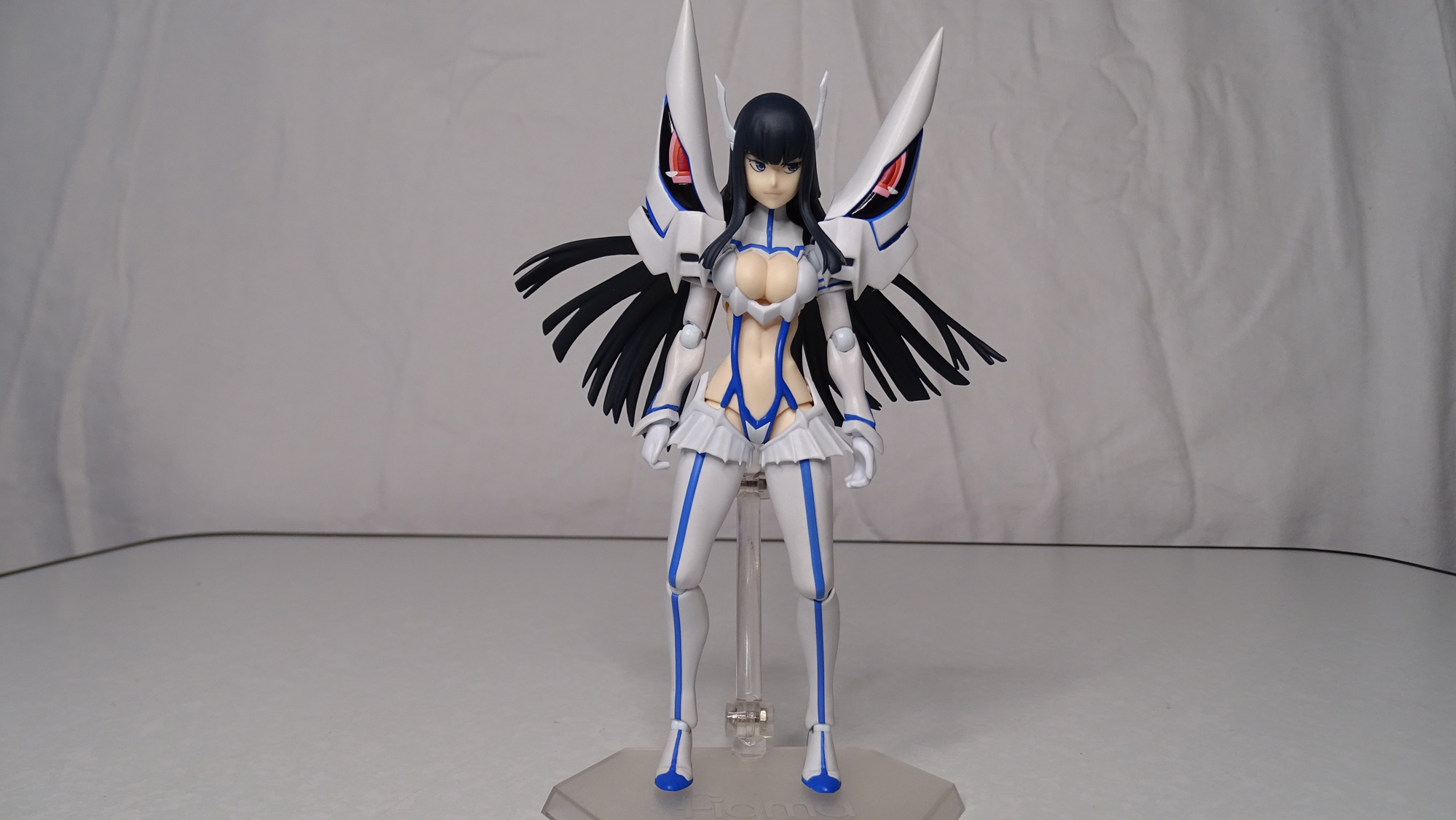 This Satsuki Kiryuin figma measures 14cm from head to toe, or 16cm from the top of the shoulder pieces to toe. The shoulder gear makes the figure a little difficult to pose, as does her long hair. The figure can bend at the wrists, elbows, shoulders, back of her hair, neck, upper body, hips, knees, and ankles.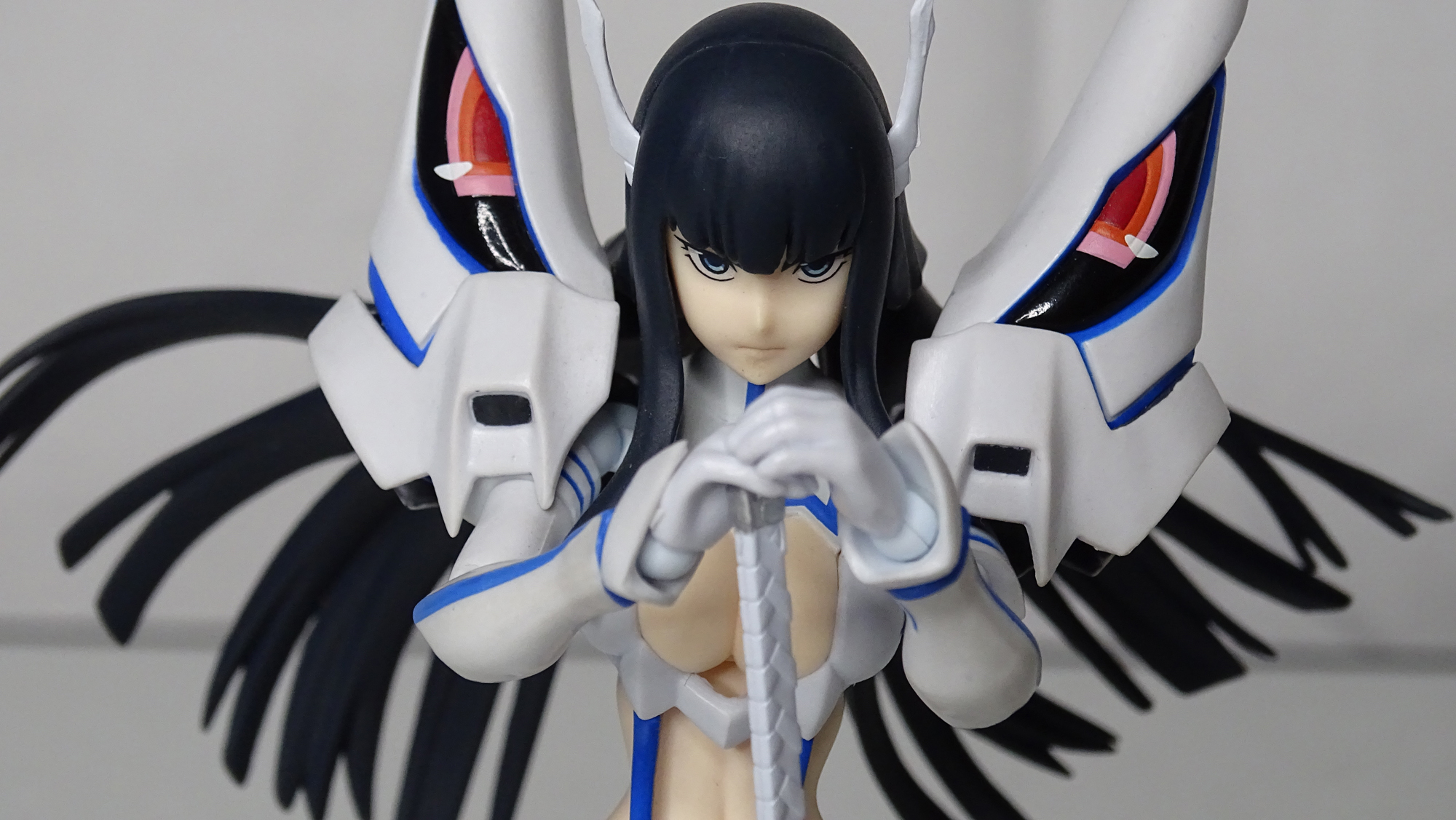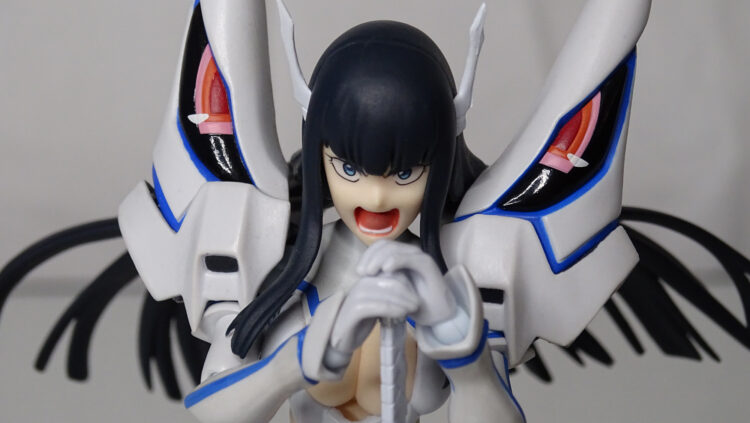 Pieces included: Figma base with arm, three faces, nine extra hands, a sword in sheath, a sword out of sheath, and half of the scissors blade in normal and extended form. The image of the scissor blades and swords are from both Kill la Kill Figmas.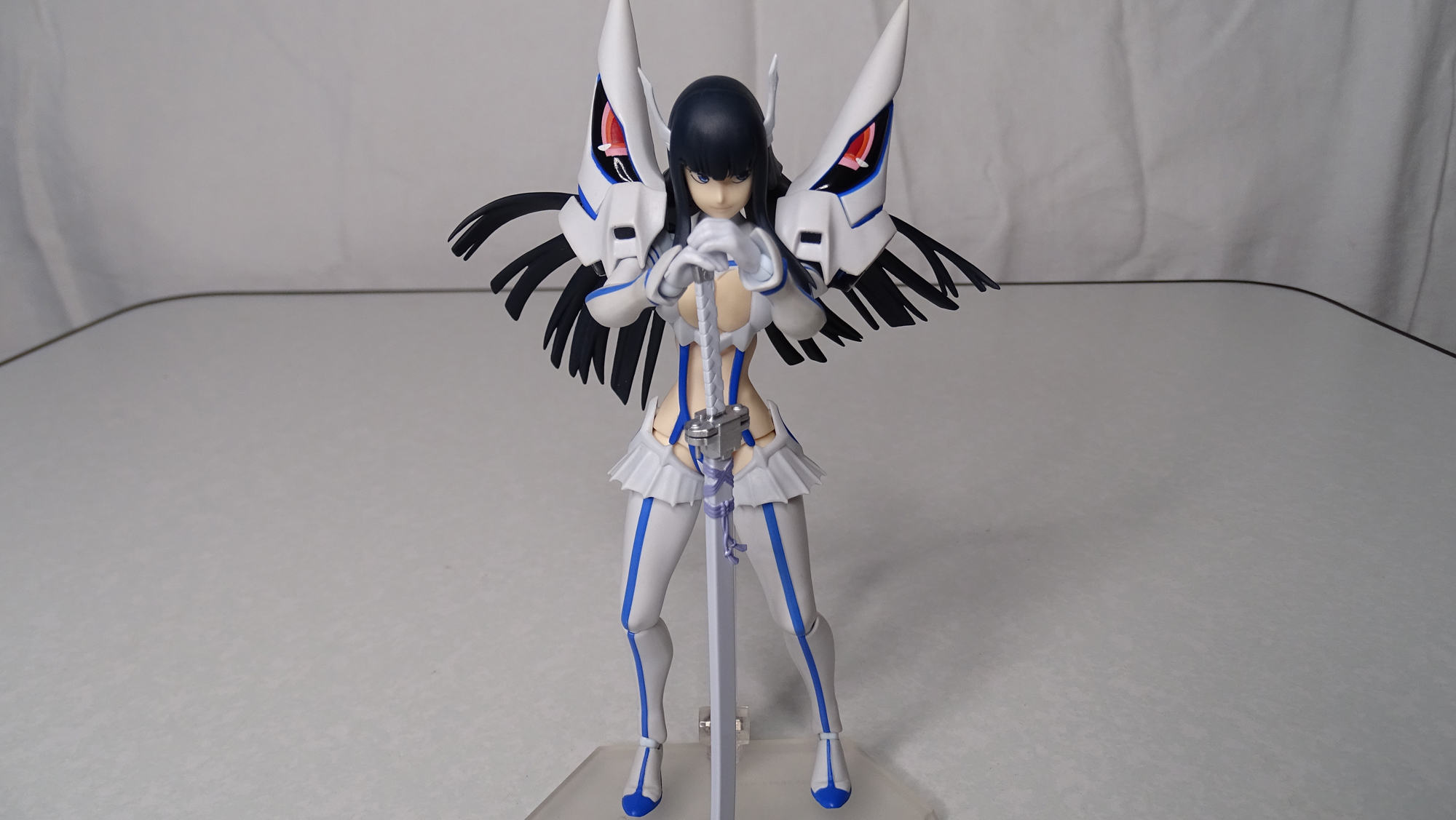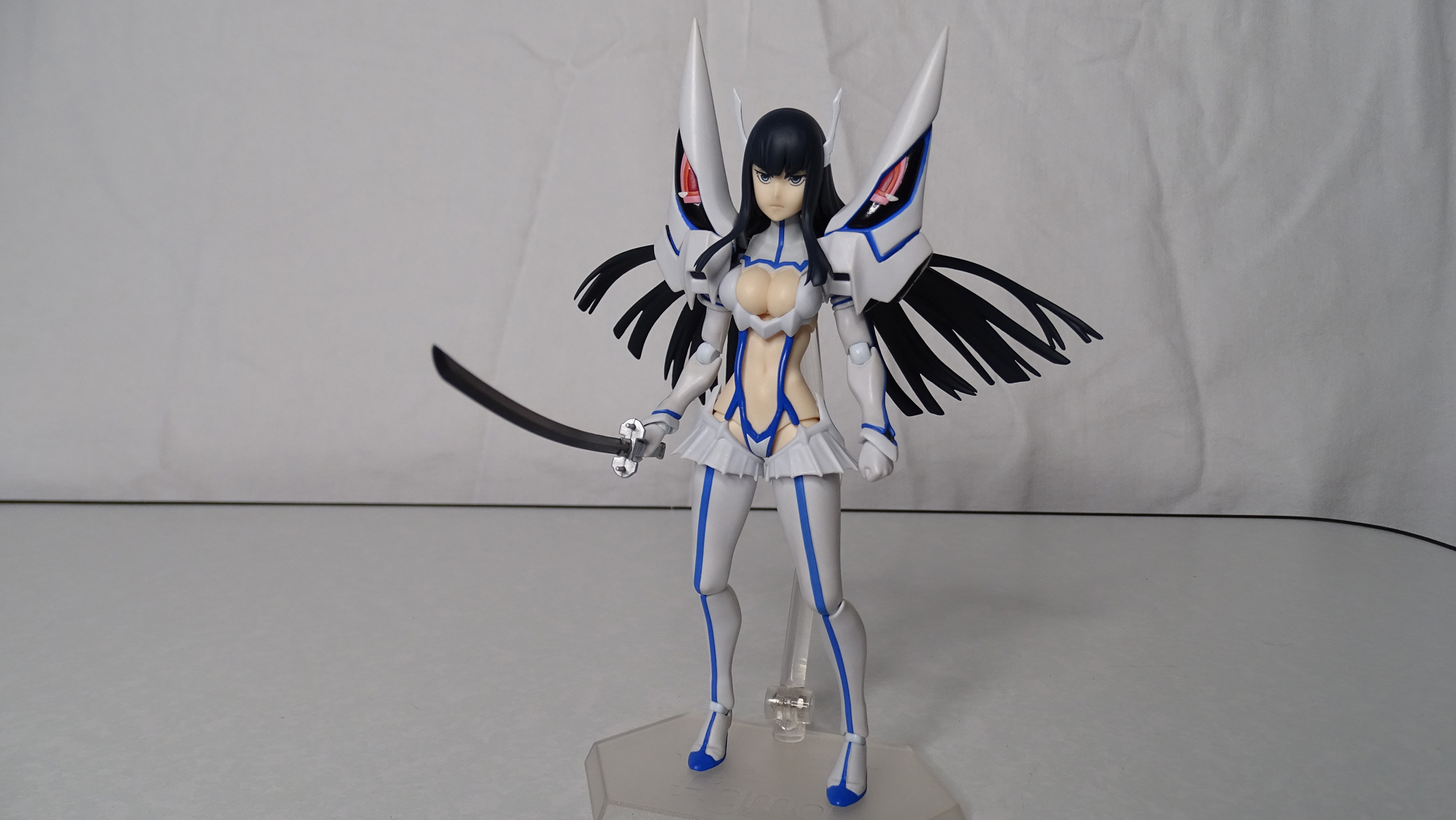 Watch my video unboxing of the Satsuki Kiryuin Figma below.