The main protagonist of Kill La Kill, Ryuko Matoi, is ready for battle with this hot and violent figma.
Produced by Max Factory and Distributed by Good Smile, the Figma line features smaller, posable figures with interchangeable pieces. This is Figma #220 of Ryuko Matoi, the protagonist of the hit manga and anime series Kill la Kill. For those who haven't seen the series, it features incredible action scenes and highly erotic drawings.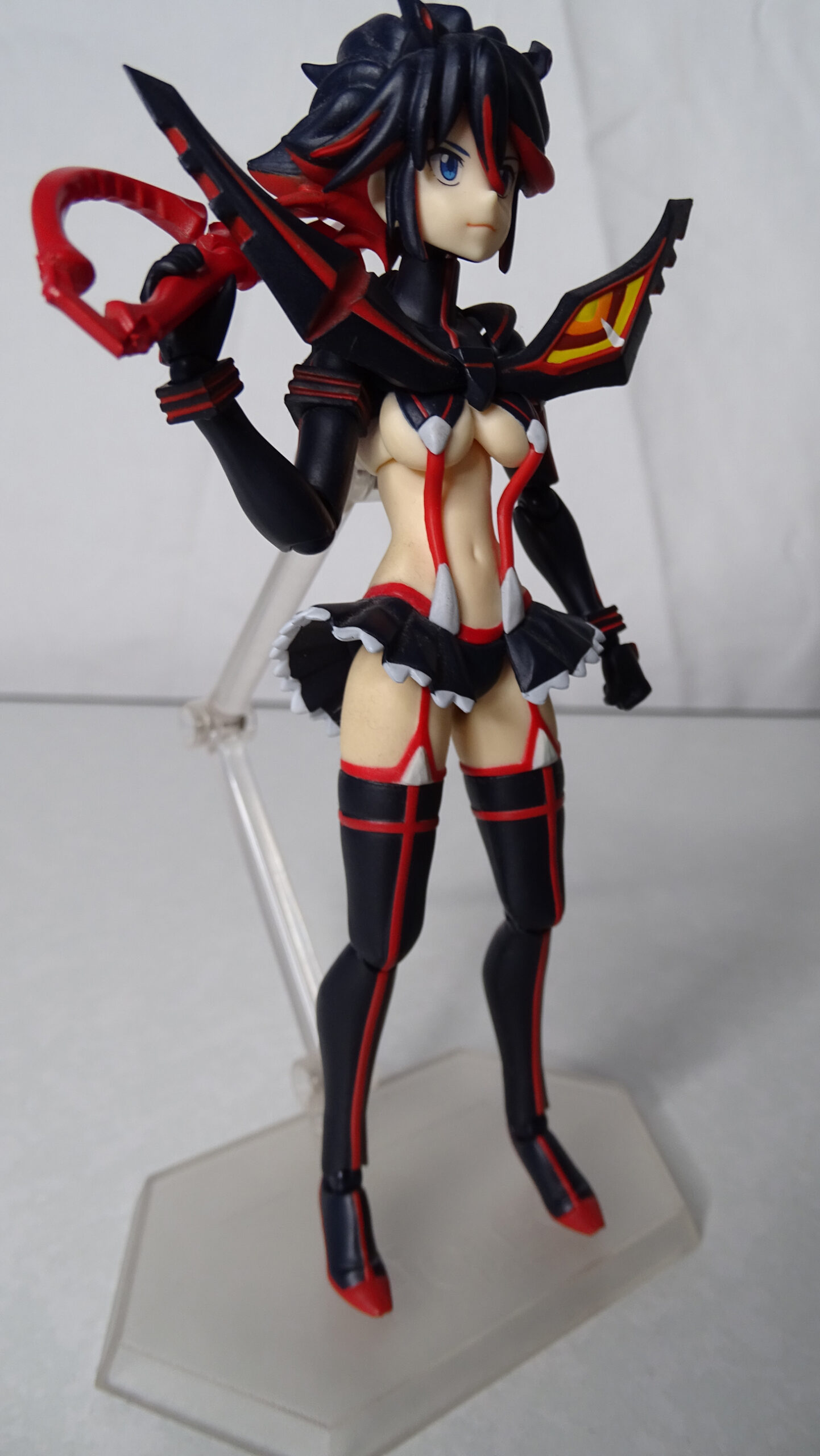 This Matoi Ryujo Figma measures 14cm from head to toe. The pieces extending from her chest are moveable and can easily break off. The figure can bend at the wrists, elbows, shoulders, neck, upper body, hips, knees, and ankles.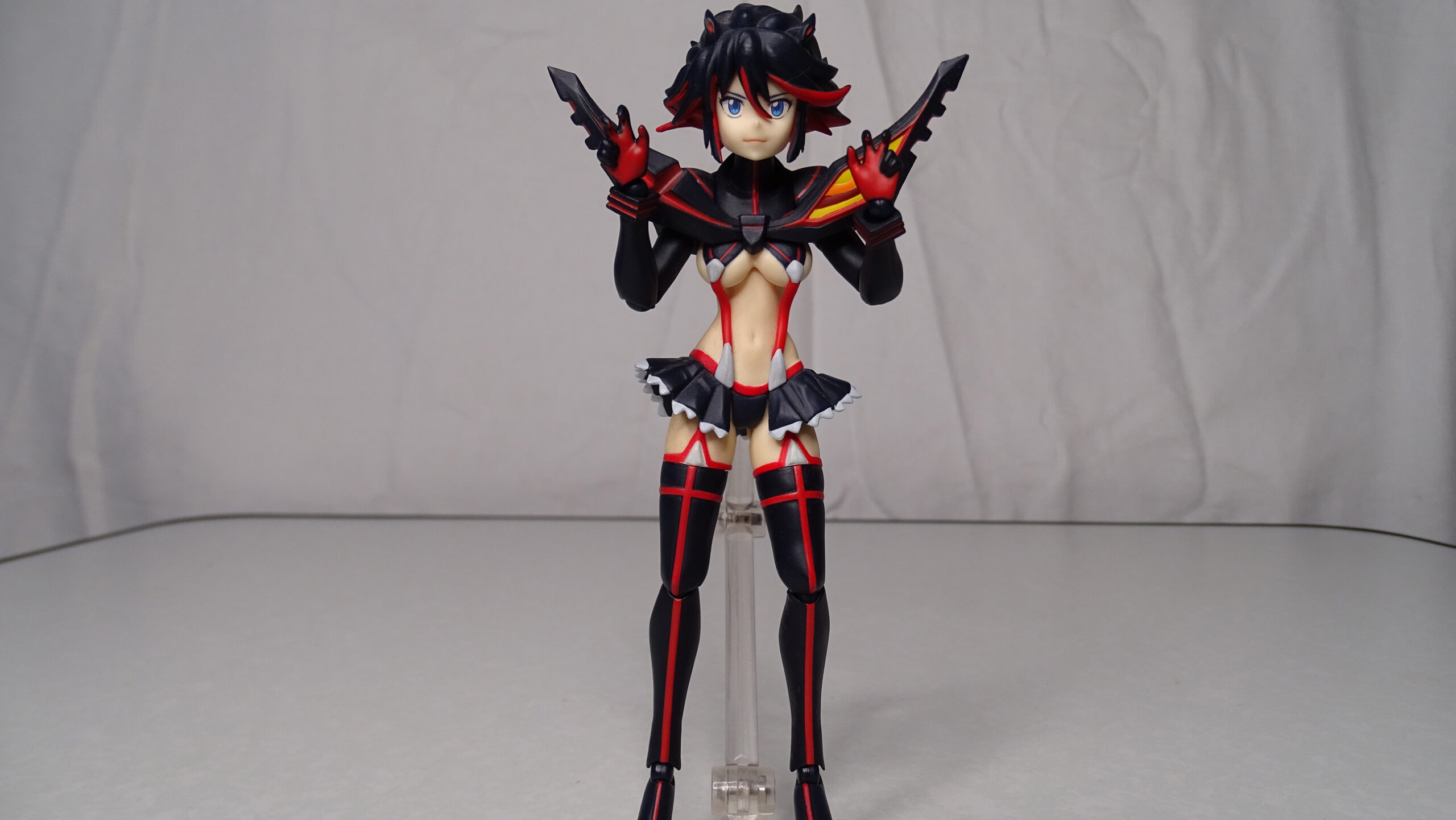 Pieces included: Figma base with arm, three faces, eight extra hands, and half of the scissors blade in normal and extended form. The image of the scissor blades and swords are from both Kill la Kill Figmas.
Watch my unboxing of this Ryuko Matoi Figma below.