My costume for Halloween 2016 was none other than a member of BABYMETAL's KAMI BAND!
I've been thinking about doing a Kami Band cosplay for awhile now, but it wasn't a top priority compared to my other costumes and cosplays I've done at conventions. However, when it comes to Halloween, I like doing something scary. I felt this was the perfect time to attempt a Kami Band cosplay.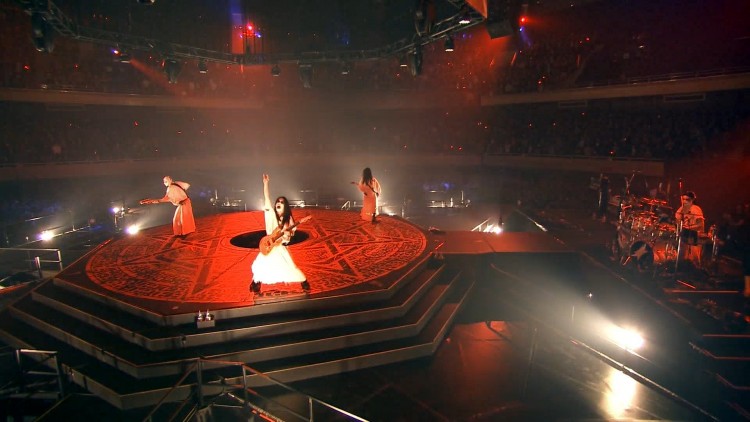 This costume was pretty simplistic compared to many other costumes I've done in the past. I purchased a monk costume from Amazon, a long black wig, and some black and white liquid face paint. A belt is optional, as are the type of shoes you want to wear.
The costume I purchased, which is listed below, has a separate hood. I did not wear the hood, but I used the included rope belt. I then got fabric scissors and cut the sleeves and bottom of the costume to look raggedy. Some Kami Band costumes had that jagged edged look, while others looked perfectly straight, and some simply roll up their sleeves instead of cutting them. I also folded and pinned the chest part of the costume to make it look more toga-like. The costumes do vary quite a bit from person to person and show to show.
When it came to the facepaint, I painted my entire face and under my chin white. The lips were painted black (just the lips, not around the lips), and my eyes from my eyebrows to a little below my eye sockets were painted black and blended in with the left and right sides of my face.
Some saw my costume and thought I was the girl from The Ring or the Grudge, but the real BABYMETAL fans know what's up. I decided to wear a BABYMETAL wristband too for good measures. If you're bald, you can always paint your entire head white like BOH instead of wearing a black wig.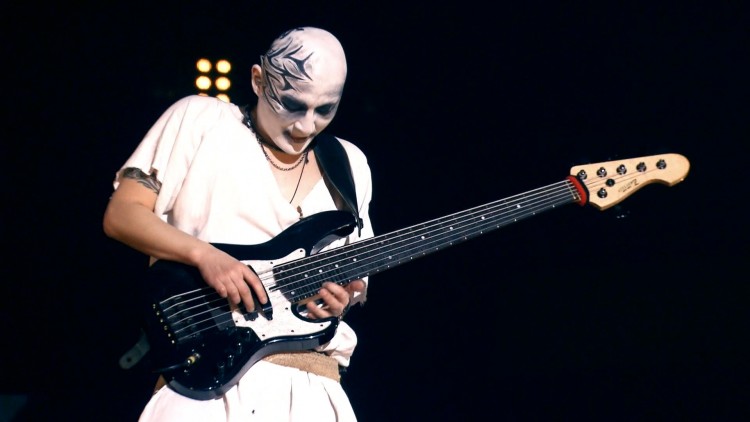 This was just a bit of a test run, and it even got me to win a Halloween costume online! I might bring it back during at future convention if I feel up to it. I doubt I'll wear it for a BABYMETAL concert given how hot it can be inside! My face paint would probably run off due to sweat.