If you haven't heard of this epic group, get in here and listen to them now!
I've been loving this group BabyMetal for months now. My first reaction was "….okay?" Then it turned into "I gotta have more!" So, what is up with this band?
BabyMetal is a group of three Japanese girls that sing to Metal music. Now, before you click away you have to listen to some of their work.
These three girls were part of a Japanese idol group a short time ago. Once they reached a certain age, they had to "graduate" out of this group. One of the heads of this group had this crazy idea and decided to bring the girls together, and Babymetal was formed. It's not just the girls, of course. Some of the people that play the music are well established metal musicians from Japan.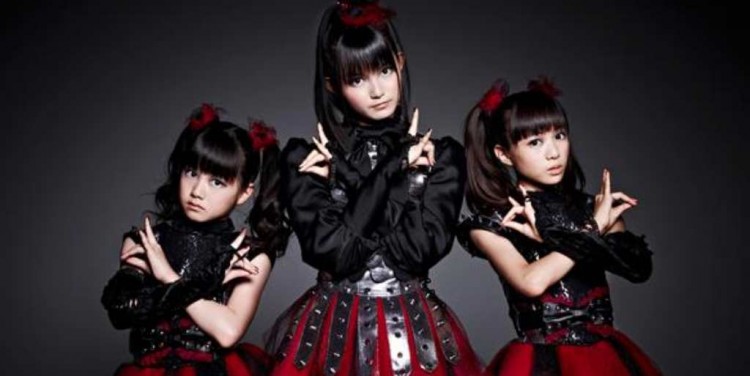 The members of the group are Suzuka Nakamoto (A.K.A. SU-METAL) (born December 20, 1997), Yui Mizuno (A.K.A. YUIMETAL) (born June 20, 1999), and Moa Kikuchi (A.K.A. MOAMETAL) (born July 4, 1999). The eldest is the main singer, and has a pretty nice set of pipes on her. The other two usually do back up singing, but are the main dancers. Even if you don't enjoy their music, their choreography is insane!
I'm a huge fan of metal and post-hardcore music. I also love quite a few Japanese singers I've heard throughout the years on Anime openings and endings. After seeing a few of Babymetal's live performances on YouTube, I have a huge desire to see them in concert. They're actually touring around the world at this moment, and they're selling out at pretty much every place they go to. Believe it or not I've never been to a musical concert. I'd be proud to have this as my first.
You can view their Official YouTube channel right now and see their music videos and live performances. Their channel (at the time of this writing) stands at 221,617 subscribers and 33,812,686 views. It's actually kind of crazy how big they've gotten in such a short time frame. There is even a "YouTubers react to" video dedicated to them by the Fine Bros.
Have any of you heard of this group? What are your thoughts on their music and dancing?