The best Hauppauge has to offer at this time. See how the HD PVR 2 Gaming Edition stacks up.
The Hauppauge HD PVR 2 gives gamers the ability to record gameplay at up to 1080p 30fps and stream at up to 720p 30fps. Additionally, you can record up to 6 channel (5.1) audio using HDMI or the optional optical input in the Gaming Edition Plus.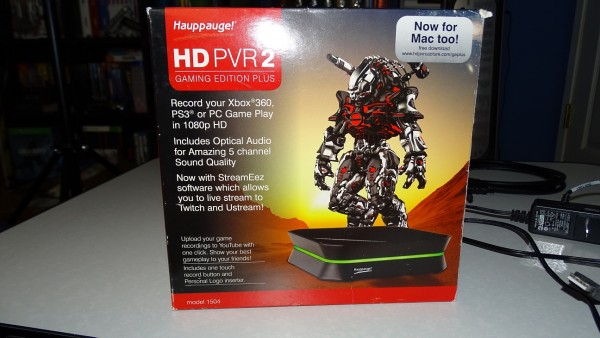 Let me quickly address this Gaming Edition Plus version. The only difference between the Gaming Edition and Gaming Edition Plus is the SPDIF optical input. The marketing says you can record up to 5.1 channel audio using this input, but the same can be achieved through HDMI, which makes the SPDIF nearly useless. Furthermore, you cannot upload or stream video with 5.1 channel audio at most popular websites (YouTube, Twitch). Recording in 5.1 Audio is really only useful if you're planning on archiving the footage and rewatching it sometime later directly from your PC — or if you're uploading a file to a torrent, which I'm not condoning.
The Hauppauge HD PVR 2 is an external capture device. It is 6 in wide, 6 in deep, 1.5 in high, and .75 lbs in weight. This is relatively small for an external capture device, and smaller than the older Hauppauge HD PVR, but it's still a bit on the large side. The package includes:
The HD PVR 2
A 9 Foot Power Supply Cable
A 6 Foot Micro USB to USB Cable
A Component/Composite In > S-Video Out Cable
A PS3 Component Cable
A 6 Foot HDMI Cable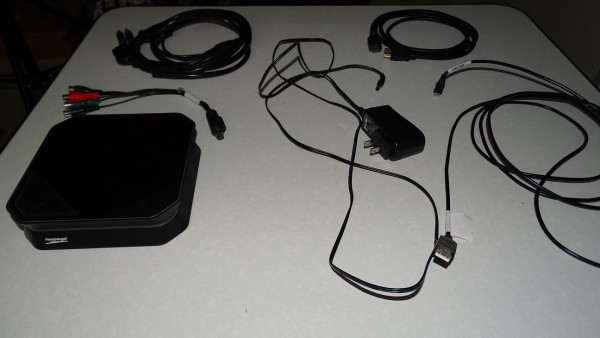 The rear I/O (Input/Output) is very different from the website and Amazon listings that I've seen. My HD PVR 2 Gaming Edition Plus include:
HDMI input
HDMI output
S-Video input
3.5mm audio input
SPDIF input (Optical / TOSLINK)
IR blaster
Micro USB input
6V @ 1.6A power supply input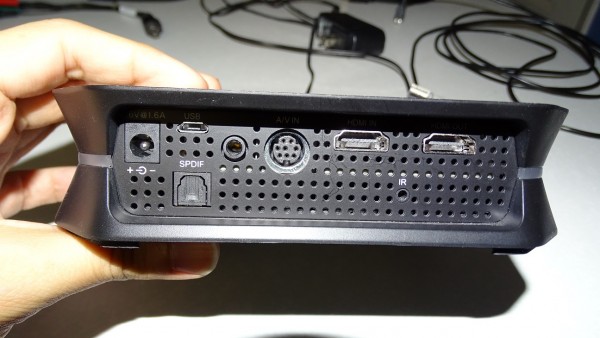 As you can see from the rear I/O, this device requires an external power supply. It comes with a 6 volt @ 1.6 amp cable, which is about 6 feet in length. It also comes with a 9 foot micro USB to USB cable. A USB 2.0 port is needed to run this device on your desktop or laptop. Although the device does most of the work, you will still need a slightly decent PC to use this hardware. The PC system requirements are below:
Laptop or desktop PC with 3.0 GHz single core or 2.0 GHz multi-core processor
Windows 10, 8, 7 or Vista (32 or 64-bit), or Windows XP Service Pack 3
HDPVRCapture application runs on Mac OSX 10.7 / 10.8 ( Intel 32/64bit only, no PPC support)
TV set with HDMI input
512 MB RAM / 1 GB RAM recommended
Graphics card with 256 MB VRAM
Sound card
220 MB free hard disk space
The HD PVR 2 can record through HDMI, but the HDMI signal must be unencrypted (no HDCP). This means PS3 gameplay cannot be recorded using HDMI, so an extra PS3 component cable is included.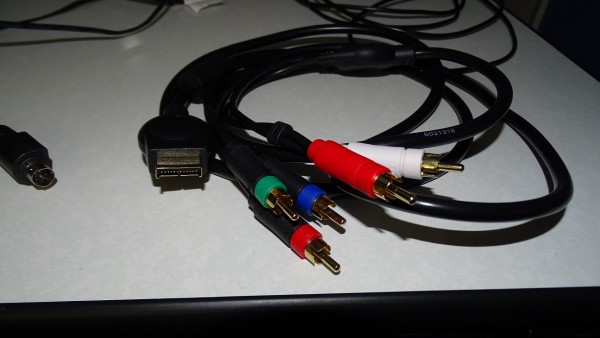 The component cable (or any composite cable) is connected to the HD PVR 2 through a small S-Video cable. It is S-Video out and component/composite in. If you're using a composite cable, stick the yellow cable in the blue cable/input — the red and white cables go in the black cables with the red and white inputs.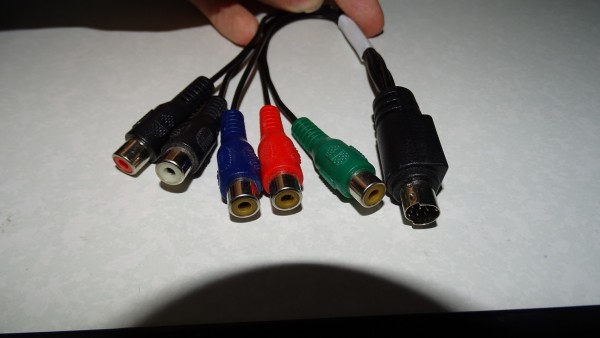 The box comes with a CD to install the drivers and software, but it's always best to go directly to the Hauppauge website to install the latest drivers and recording software. The latest capture software (as of October 2015) is average. You can save video in the .MP4, .TS, or .M2TS file formats. The MP4 format is the most common and easy to edit, but the other two formats are required if you wish to record 5.1 channel audio. They all are encoded using H.264. The bit rate can be altered using a slider from 1 to 14 Mbps. I crank the settings to the max and get 1080p 30fps at 14 Mbps, and the stereo audio is 114 Kbps. If you're recording 5.1 audio, the audio will switch to 6 channels at 640 Kbps.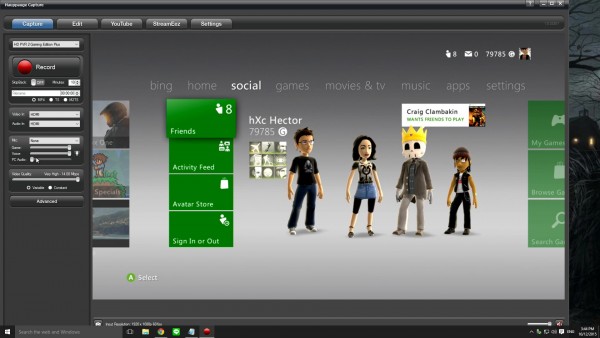 The top of the device features a small button that allows instant recording, just in case you don't have another monitor available to see the capture software. Additionally, a new skipback recording function is available. Enable this to record an event that occurred a few minutes earlier. The HD PVR will switch from yellow lights to green lights while recording.
I should note, the HD PVR 2 has lag-free pass-through. That means when you press left, right, or any button, you will get instant feedback on the TV. However, there is a several second delay on the capture software. Taking a screenshot at just the right moment is nearly impossible because of the terrible delay, and it's impossible to play a game from your capture software's preview window.
Streaming includes Twitch, Ustream, and now YouTube support. I haven't been able to connect my YouTube account, but Twitch works just fine at a max of 720p 30fps at 6 Mbps.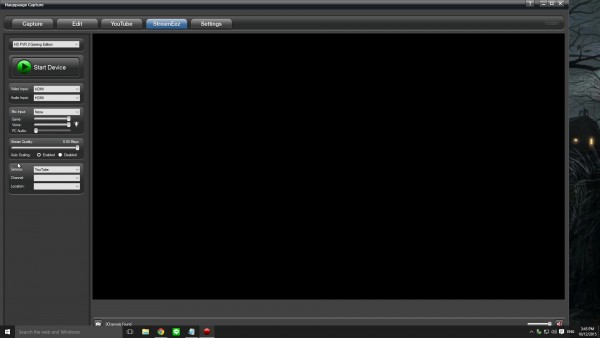 A PC microphone can be used for commentary in addition to the game's audio, but the audio sounds a little distorted for some reason. The audio gets really loud and filled with static.
All in all I say this device is great for an average gamer looking to record some gameplay and possibly stream. However, the Gaming Edition Plus seems completely useless to me, unless you plan to archive video at 6 channel audio. If you'd like to buy this product for yourself, click the Amazon link below. Use my link and I'll get a small cut. It won't cost you anything extra, but it will help keep my site running.