Interested in buying this Hatsune Miku Nendoroid 333? This unboxing will show you exactly what you're getting.
The Hatsune Miku Nendoroid 333 Yukata ver. Natsutsubaki is one of the two Hatsune Miku Yukata Nendoroid available at this time from Good Smile. This version has a red Yukata with a natsutsubaki flower in her hair, among other things outlined below.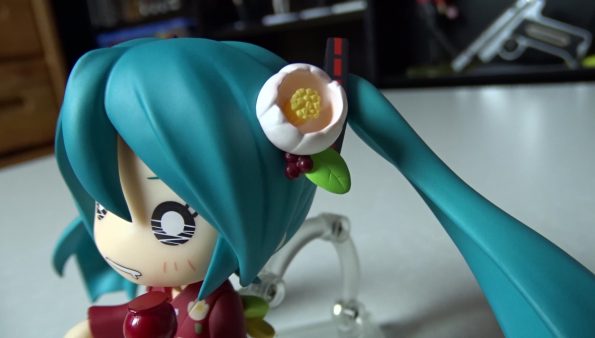 Like other nendoroid, this figure has interchangeable parts and a base to keep it standing. A small instruction booklet is included in the box telling you to connect the brace from the base to the back of the figure to keep it standing. It stands at 9.5cm tall without the base. The base itself is another cm tall.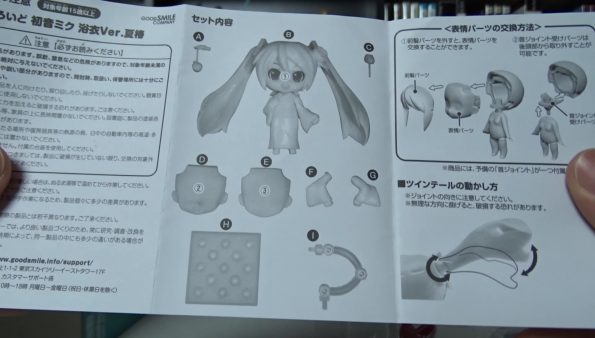 The Hatsune Miku nendroid comes with three faces, four arms, five hands, and two accessories. Two of the arms are bent outwards, while the other two and closer to her body. One of the five hands is circular to hold the included candy apple accessory, and the other hand is attached to some sort of yellow toy.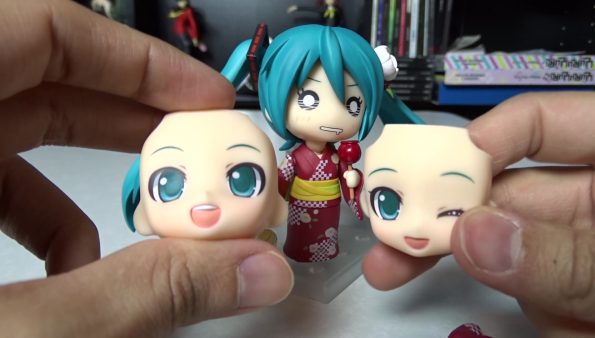 You can re-position the figure in a number of ways. Here are a few examples I did while shooting the video review.
Additionally, her twin tails and her neck are on ball joints, allowing you to move them in various directions for even more customization!
That's all there is to the Hatsune Miku Nendoroid 333 Yukata ver. Natsutsubaki. If you'd like to buy this figure for yourself, you can grab it off of Amazon. Use my link below and I'll get a small kickback to help keep my website running. Don't worry, it won't cost you anything extra.