The sexy and voluptuously Sena Kashiwazaki from the hit series Haganai NEXT gets her own premium maid figure from Sega. See how well its sculpted here.
Sena Kashiwazaki is one of the characters in the rom-com harem series, Haganai. It received two anime seasons, with the second season being named Haganai NEXT. During episode 6, a few of the characters put on a maid's uniform. It would appear that is where this maid Sena design originated from, though it was slightly altered.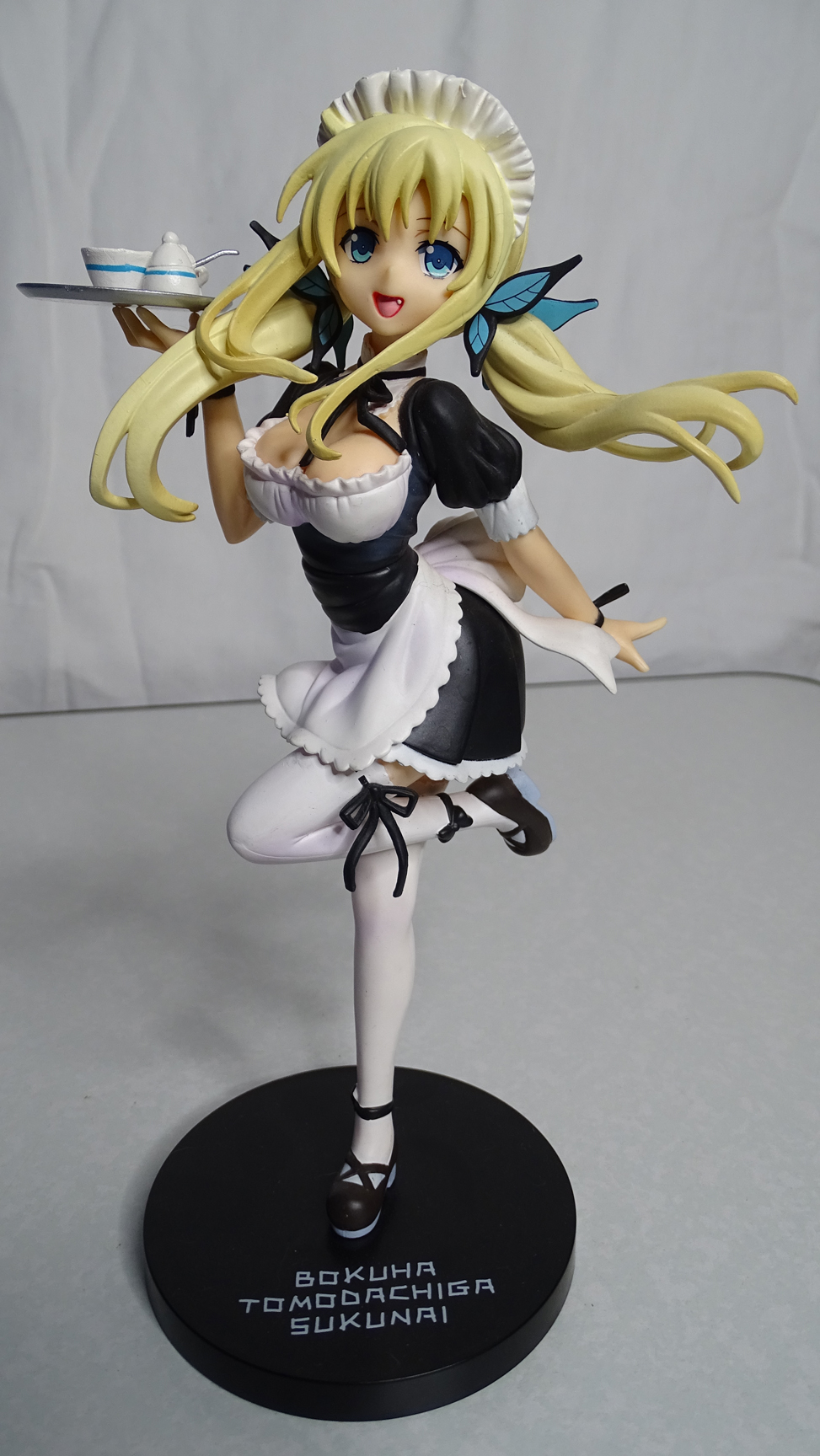 Sega licensed and manufactured this maid Sena premium figure. It has below-average sculpting and design, as there are many seams and dents in the plastic which are really obvious and ugly. The designers also made Sena's head on the larger side for this figure, but in the anime Sena's body is often on the thicker side. The painting on this figure is average to below-average. There are lines that aren't exactly straight and some spill over on some areas. I wonder if some of the ugly pieces on the figure were from the paint or the plastic sculpting.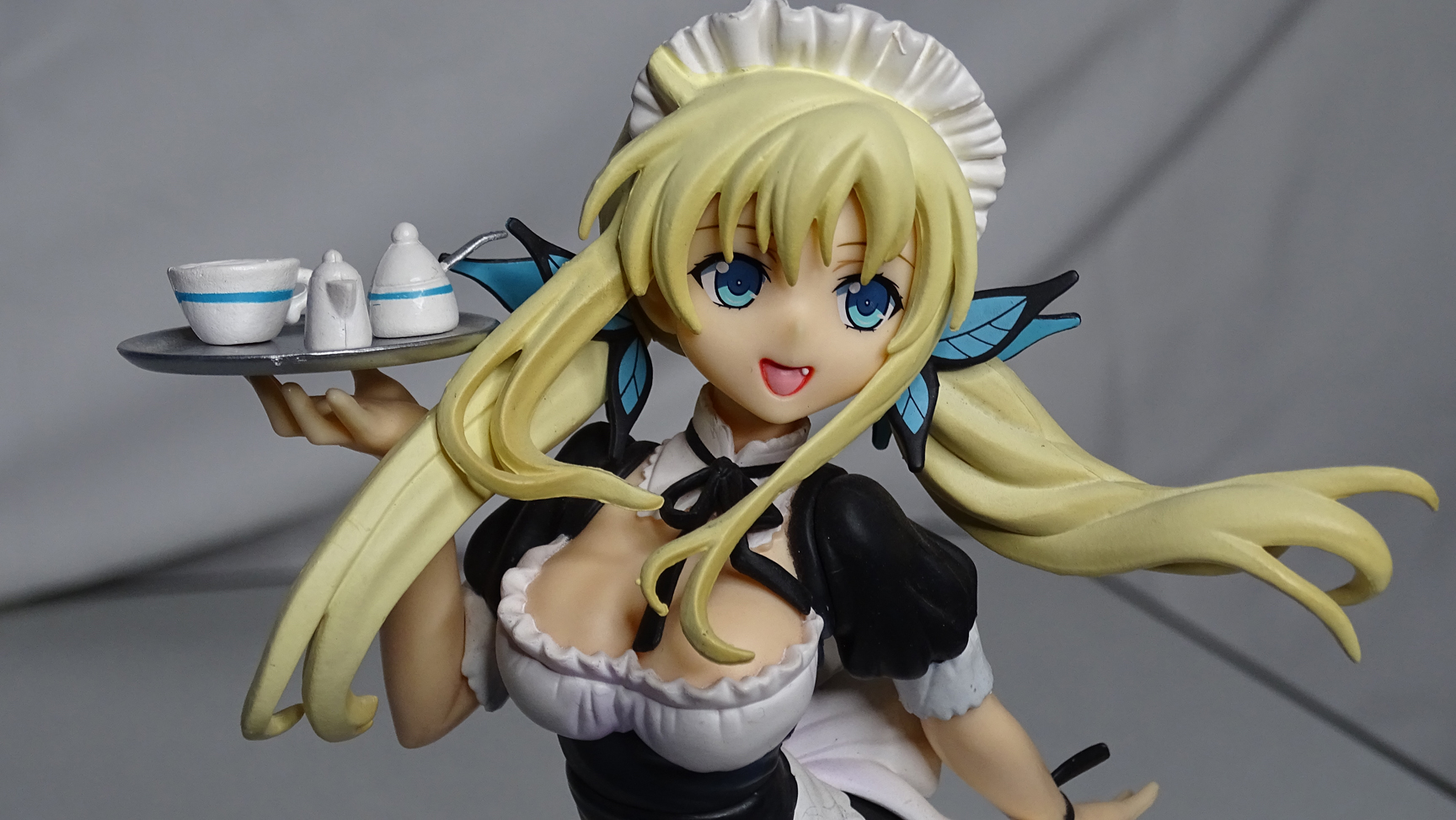 This maid Sena premium figure comes mostly in one piece, as the feet are screwed onto the black base. It stands approximately 24cm tall including the 1cm base. The tray and three tea items are all loose, however. These must be balanced on her hand when displayed, which means nothing should bump where this figure is displayed or the pieces will go tumbling.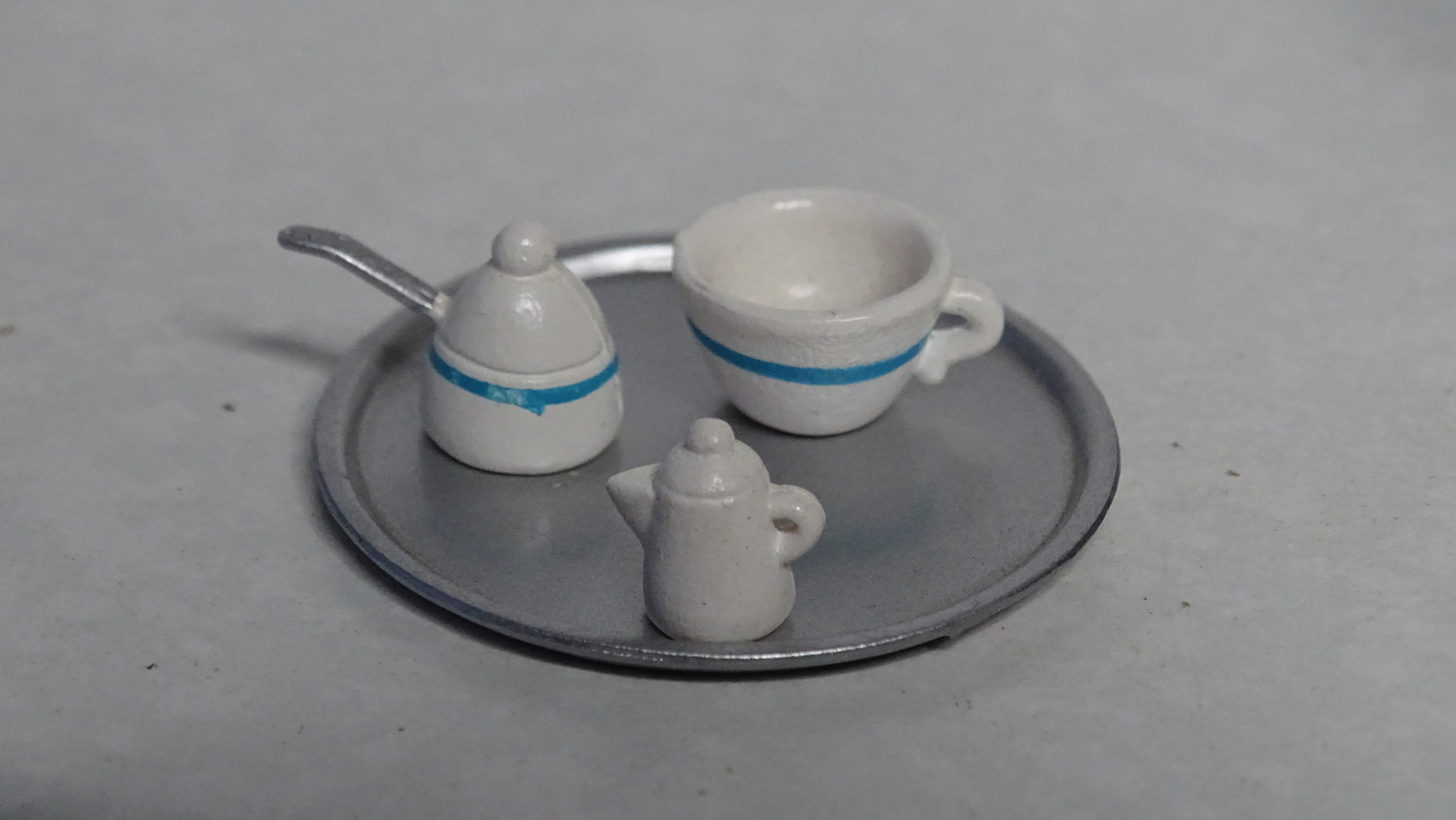 See my unboxing and video review of this Haganai NEXT Sena Kashiwazaki premium maid figure by Sega below.
All in all, this is not a great figure. Yes, everyone loves Sena Kashiwazaki from Haganai, and putting her in a maid uniform for a figure seems like a no-brainer. I just wish they spent more time and effort and the sculpting, painting, and holding the tray somehow. Honestly, I would not recommend this figure. However, if you still want to buy this figure, you can use my affiliate Amazon link below. Use my link to give me a fraction of your sale. Don't worry, it won't cost you anything extra, but it will help keep my website running.