Do you need a proper GoPro Hero 3+ Silver review? Here's one for beginners and advanced users.
The GoPro Hero 3+ Silver Edition is a cool camera if you use it in the right situations, and I feel most reviews out there don't give you enough information for those not familiar with GoPro cameras.
Let me give you a quick back story. I've been making YouTube videos for several years now. I started shooting with the camera on my motorolla smart phone, and then I moved to a logitech webcam. Recently I wanted to upgrade to a camera that could record 1080p 60fps, and that wasn't tied to the computer with a USB cord. Of course, I didn't want to spend an arm and a leg on a camera either. So, I thought I'd give these GoPro cameras a shot since I kept hearing about.
I went for the oldest model that was capable of 1080p and 60fps because these cameras can get incredibly expensive. I even bought a used version. What most people don't mention is the fish eye lens that's on these cameras, making every shot a bit distorted. Sure, you can change the field of view from wide, to medium, to narrow, but there will always be a slight distortion. On top of that, the video quality is terrible at medium to low light settings. It gets incredibly grainy. This camera seems to be made for outdoor use in bright light settings.
Now, let's get into the actual specs of the camera. The camera is incredibly small, measuring 2 and ¼ inches wide, by 1 and ¾ inches tall, by almost ¾ of an inch deep. Or for those that like the metric system, it's 6mm by 4.2mm by about 2.1mm.There are only three buttons, a button on the front for power and mode selection, a button on the top for selecting menus and capturing photos or video, and a button on the side to turn on your last used wifi settings. You can also go to the wifi menu in the settings menu.
The side of the camera has a micro HDMI port, a mini USB port, and a micro SD port. This camera supports micro SD cards up to 64 GB, but they must be class 10 speed. Of course, the camera does not come with any storage, which means you will have to buy a micro SD card if you want to use this camera at all.
The mini USB port can be used to connect accessories to the camera, along with the Hero port on the back side. There are a ton of accessories for the GoPro cameras, but the only ones that come standard are the waterproof housing (which remains waterproof up to 131 feet or 40 meters), curved and flat adhesive mounts, quick release buckles, and a 3-way pivot arm.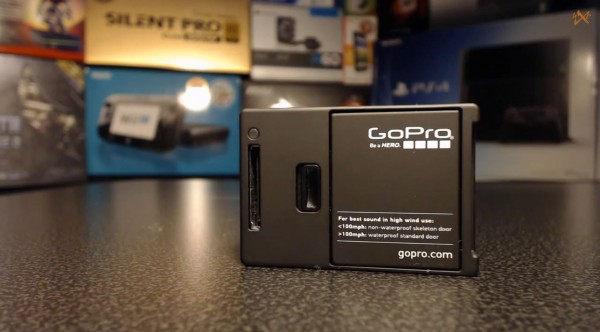 The mini usb port can also be used with the included mini usb to usb cable to connect the camera directly to the computer. Once it's connected, press the power button to access all the files. You can simply open up the micro SD card's folder to copy photos and videos onto your computer, but you cannot delete them unless you use the Go Pro apps or the camera's own delete option using the front LCD screen.
The mini usb to usb cable can also be connected to common usb plugs to charge the camera using an outlet instead of a computer.
All the different options and modes will be displayed on the small front LCD screen. The navigation is pretty easy to get the hang of, or you can download the free GoPro app on your smart phone to control everything and even get a preview of what you're shooting. Without the GoPro app or a separate viewfinder accessory, you will not be able to see anything you're filming or photographing.
Setting up the GoPro app is incredibly simple. All you need to do is download the app to your smart phone, turn on wifi settings on your camera (the wi fi settings are in the settings menu), select the gopro app on the camera's wi fi settings and select on, and then select the gopro camera in your phone's wifi settings. If you registered your camera and updated the firmware, you probably gave it a name and password.
The GoPro Hero 3 + Silver has a video mode to record videos, a photo mode to take regular pictures, a burst photo mode to take several pictures in a single second, and a time lapse mode to take one picture at set intervals.
The video mode can record at select resolutions, frame rates, and field of views. They are:
1080p at 60, 50, 30, or 25 frames per second using the ultra wide, medium, and narrow field of view.
960p at 60, 50, 30, or 25 fps using only the ultra wide field of view.
720p at 120, 100, 60, 50, 30, or 25 frames per second using the ultra wide, medium, or narrow field of view.
And WVGA, which is 848x480p at 120, 100, 60, or 50 frames per second using only the ultra wide field of view.
The resolution of photos are 10 mega pixels using ultra wide field of view, 7 MP using ultra wide field of view, or 5 MP using medium field of view.
The burst photo options are three photos in a second, five photos in a second, or ten photos in a second.
And the time lapse options are one photo every half a second, 1 second, 2, seconds, 5 seconds, 10 seconds, 30 seconds, or 60 seconds.
As I mentioned, the video quality is pretty decent in bright settings, but gets really grainy in medium to low light settings. There are no options when recording, which means all lighting and focusing is automatic. Below are examples of 1080p video using the wide field of view, the medium field of view, and the narrow field of view. I didn't move the camera or change any settings other than the field of view during the FOV change.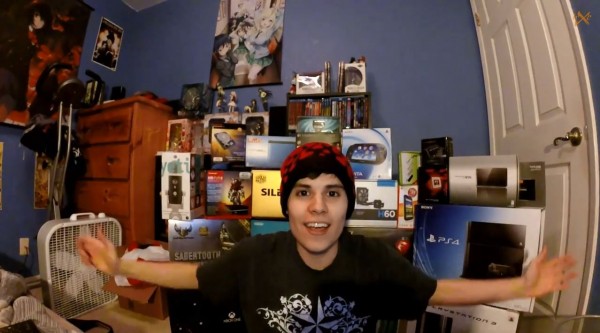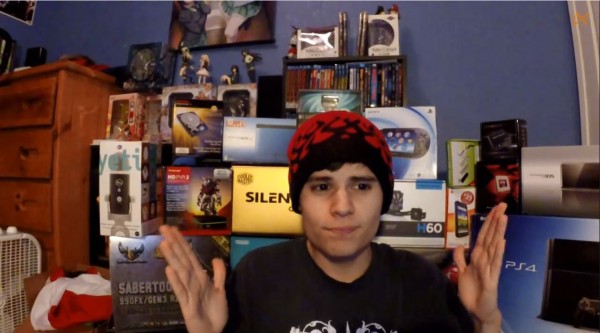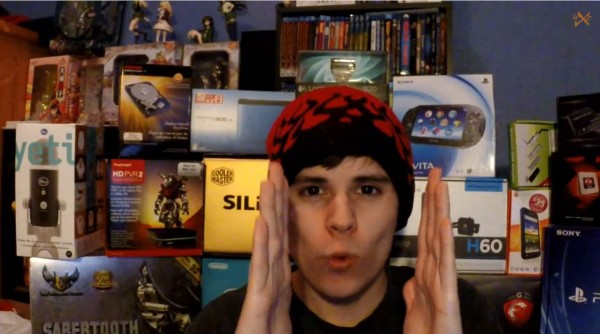 The photo quality is great, but only if the camera is completely still. Holding the camera almost always ensures a blurry picture, but some times you get lucky.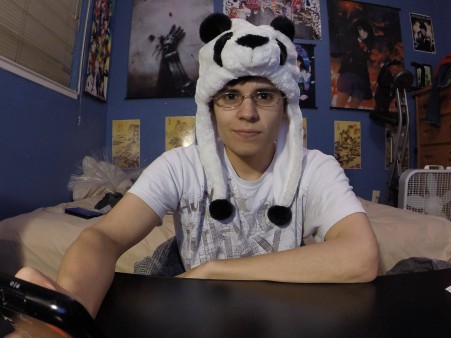 The only microphone on the camera is on the very top, so you'll want to keep your fingers away from the three holes. The audio isn't too bad when up close or when wearing the camera with an accessory, but don't expect to capture decent sound from too far off.