I decided to take part in the Go Figure Tag. See what sort of anime figures I love and hate, and participate yourself!
What is the Go Figure Tag? Basically it's a set of questions that you must answer. People do it on YouTube, but I decided to do it both on YouTube and on my website. It was created by the awesome Go Figure channel, so definitely check them out.
What is your figure aesthetic?
I'm a little split between a light and dark feel, but usually with a cute twist. I remember someone on a forum explained my dark tastes as "Gothic Lolita." Examples include Black Rock Shooter and BABYMETAL. The blacks and reds or blues fit very nicely, as well.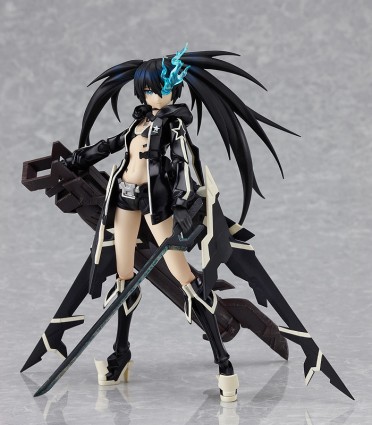 On the other hand, sometimes I prefer the cute school girl-type figures. Hatsune Miku and characters from Persona are great examples, although Hatsune Miku can have both dark and light styles. That's one of the reasons why I love Hatsune Miku so much! Just look at the gallery from Project Diva F 2nd.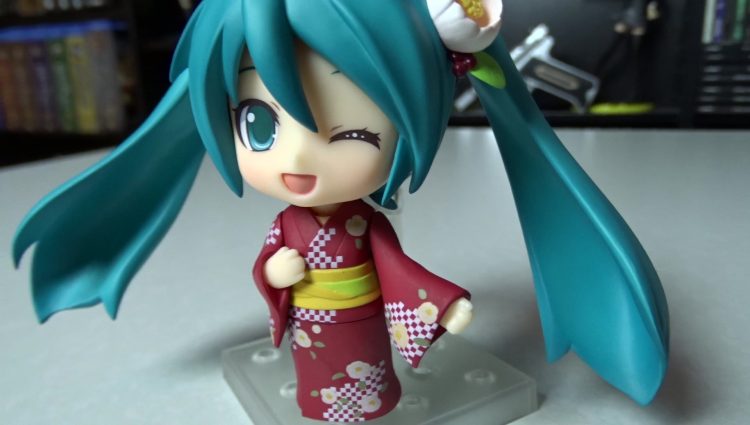 What figure are you most excited for this year?
I'm actually very excited for Rory Mercury from the series Gate. It's a figure from the Kotobukiya company that is supposed to release sometime in May. I've never seen or read the series, but when I came across the figure online, I knew I had to have it. It perfectly fits the figure aesthetic I enjoy.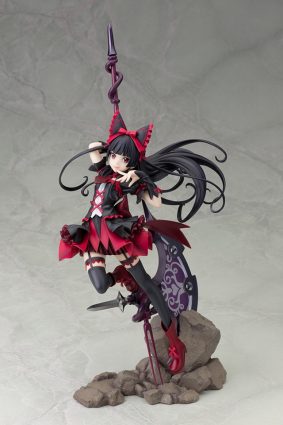 What part of figure collecting makes your heart flutter?
The thing about figure collecting for me is the love and attention to detail that is put into the figures. There are so many great figures that are so intricate, not only with the sculpting but with the painting. You can often see a slight variation in skin color and all the accessories that are highly detailed. It's all about the attention to detail that makes me love it. It's like having a work of art in your room. Like a painting or statuette.
What is the figure you've dropped the most cash on?
The thing I spend the most money on wasn't exactly one figure. It was four figures in one set: The Pokemon Trainer Red Champion Version Nendoroid for the Pokemon 20th anniversary. It was originally supposed to be $100, but it sold out quickly. I had to buy one off of eBay for $190.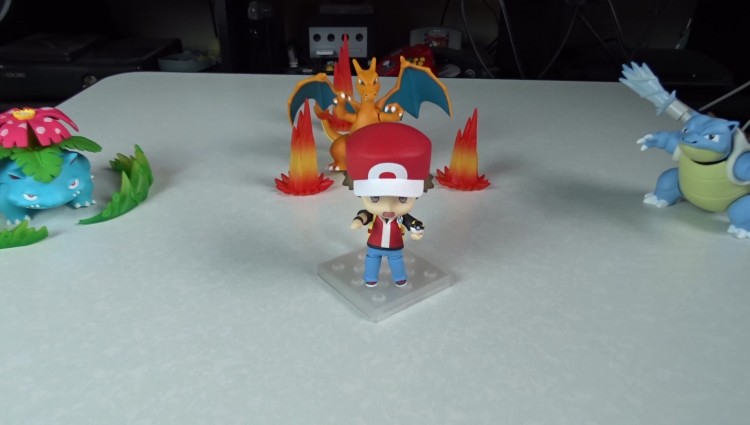 Be honest. Prize figures: hell yeah or hell no?
If I have this right, Prize Figures are cheap figures with less detail, and are often awarded as prizes in some games. I think they're great for those who are starting out their collection, but I've recently started selling my cheaper figures so I could fill my collection with the more expensive and higher quality figures. So for me, it's a hell no.
What do your parents think about your figures?
My dad doesn't talk all that much, but when he does he usually tells me to save all my money. He's probably disappointed that I'm spending my money on anything that's not a necessity.
My mom was pretty judgmental at first with all Otaku related things I do. And if she sees anything with an underage girl, she will flip out. But over time she has been more accepting of my figure collecting and Otaku lifestyle, like with my cosplay.
What figure are you most embarrassed to show your grandma?
First figures that came to mind were my Bible Black figures. The thing is, I have two of them. Both can have their bras and skirts removed. Takashiro is laying back, and isn't too bad, but Imari is covering up and sort of cowering in the corner. That's probably the figure I'd be the most embarrassed to show.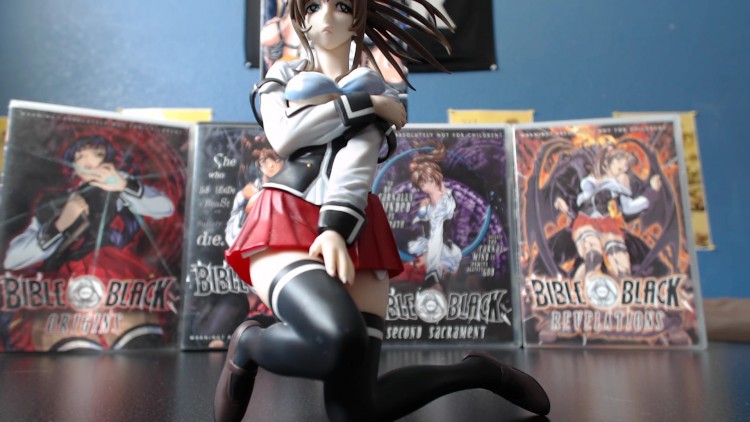 Where do you see your figure collection in 10 years?
In ten years I hope to have a book case that is dedicated to my figures. Maybe one of those clear display cases with some cool LED lighting. As long as they're not locked off because I'd like to touch or move them.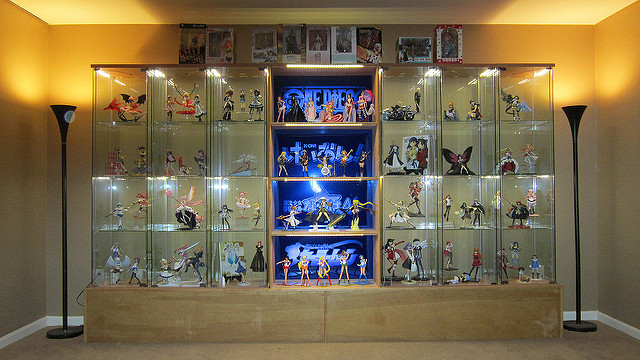 I hope to have a lot more really awesome and detailed figures from the Black Rock Shooter series, other Vocaloids, more Hatsune Miku variations, Persona, Bible Black, and more. I'd also love to have all original 151 Pokemon figures from TOMY. I have a number of those already, and I'd like more! At this time I have 37 figures on my Amazon wishlist, some on Tokyo Otaku Mode, some on eBay, and some on AmiAmi.
---
And that's all for the Go Figure Tag. At the end of the video you're supposed to tag someone else who collects figures to answer these questions. Unfortunately, I don't know anyone else who collects figures, so I open this up to anyone who may be reading this!