This high-quality, textured, 3D etched Big Gold World Heavyweight Championship replica was manufactured by Fandu. See the high resolution pictures of the dual plated big gold on a brown strap here.
The Big Gold World Heavyweight Championship is a non-licensed wrestling belt design that has been around for over three decades. The Chinese company Fandu created their own version that appears to be based off the WWE World Heavyweight Championship design used from 2002-2013.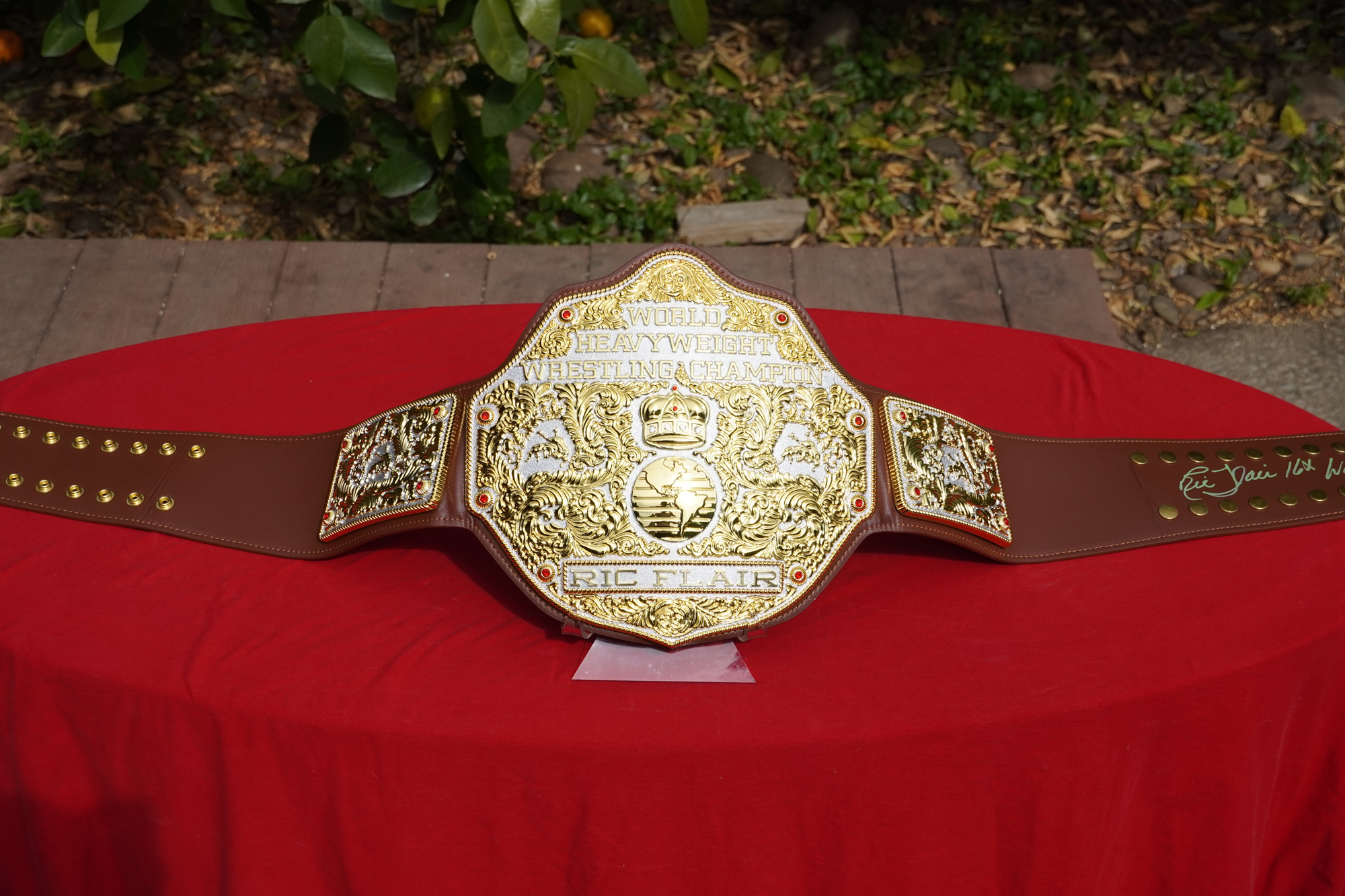 Fandu Big Gold Specifications:
Thickness: 8mm
Weight: 7.25 lbs.
Main Plate: 11.6″ x 11.2″
Side Plate: 5.5″ x 3.75″
Strap Length: 56″
Blank name plates are available or custom nameplates with up to eight letters can be chosen when purchasing a replica belt. The letters are 3D etched and feature the same textured background as the rest of the belt. Different colored nameplates can be ordered to match the different styles of big gold replicas: all gold, dual-plated, silver, antique, copper, and gunmetal.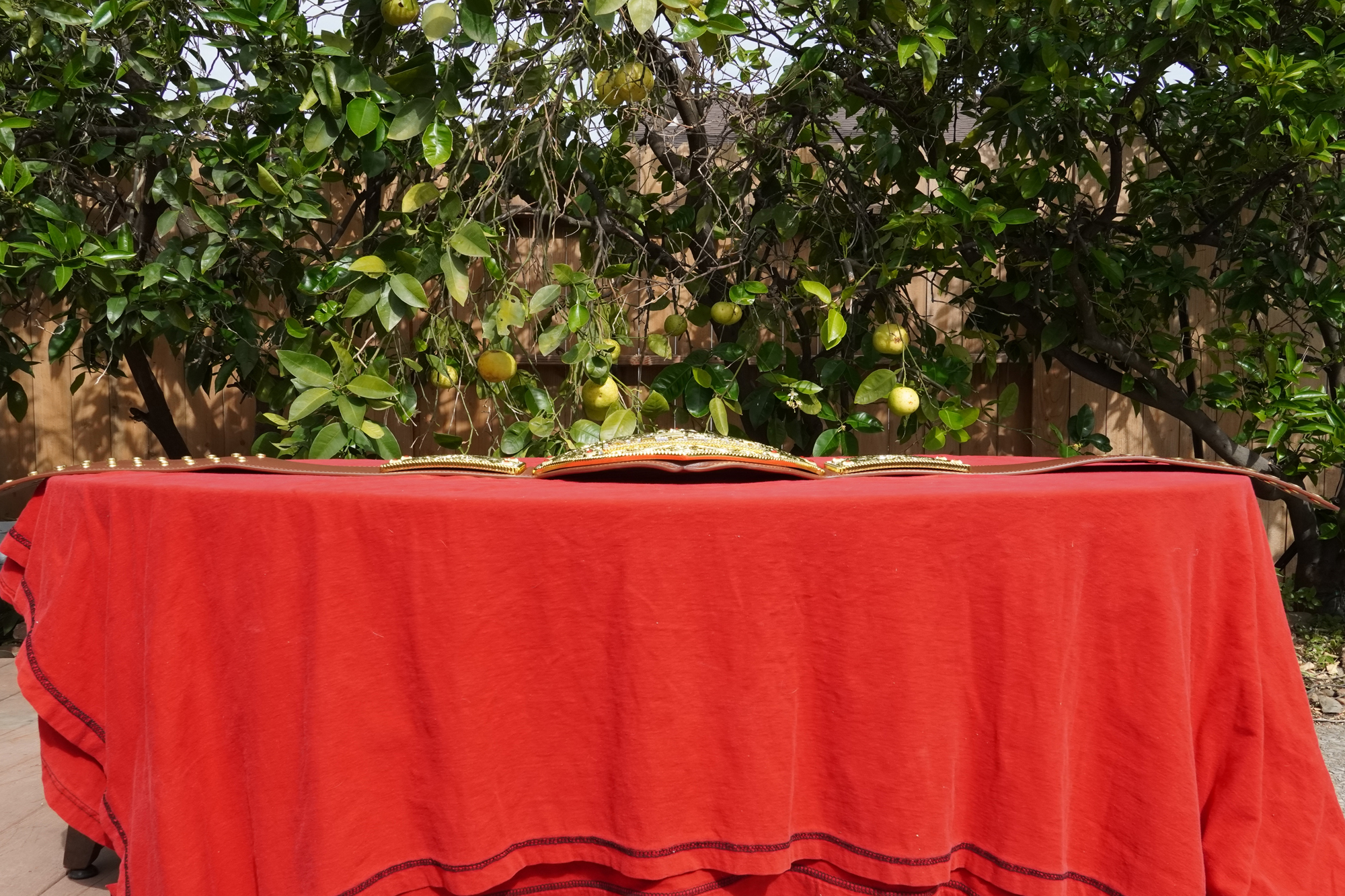 A perfected big gold replica can be purchased for $399 from the Fandu Shop. Imperfect replicas can also be available at times, which have small problems that are not listed or shown. They are a bit of a gamble, but those who want beautiful belts for cheap might go with the imperfects.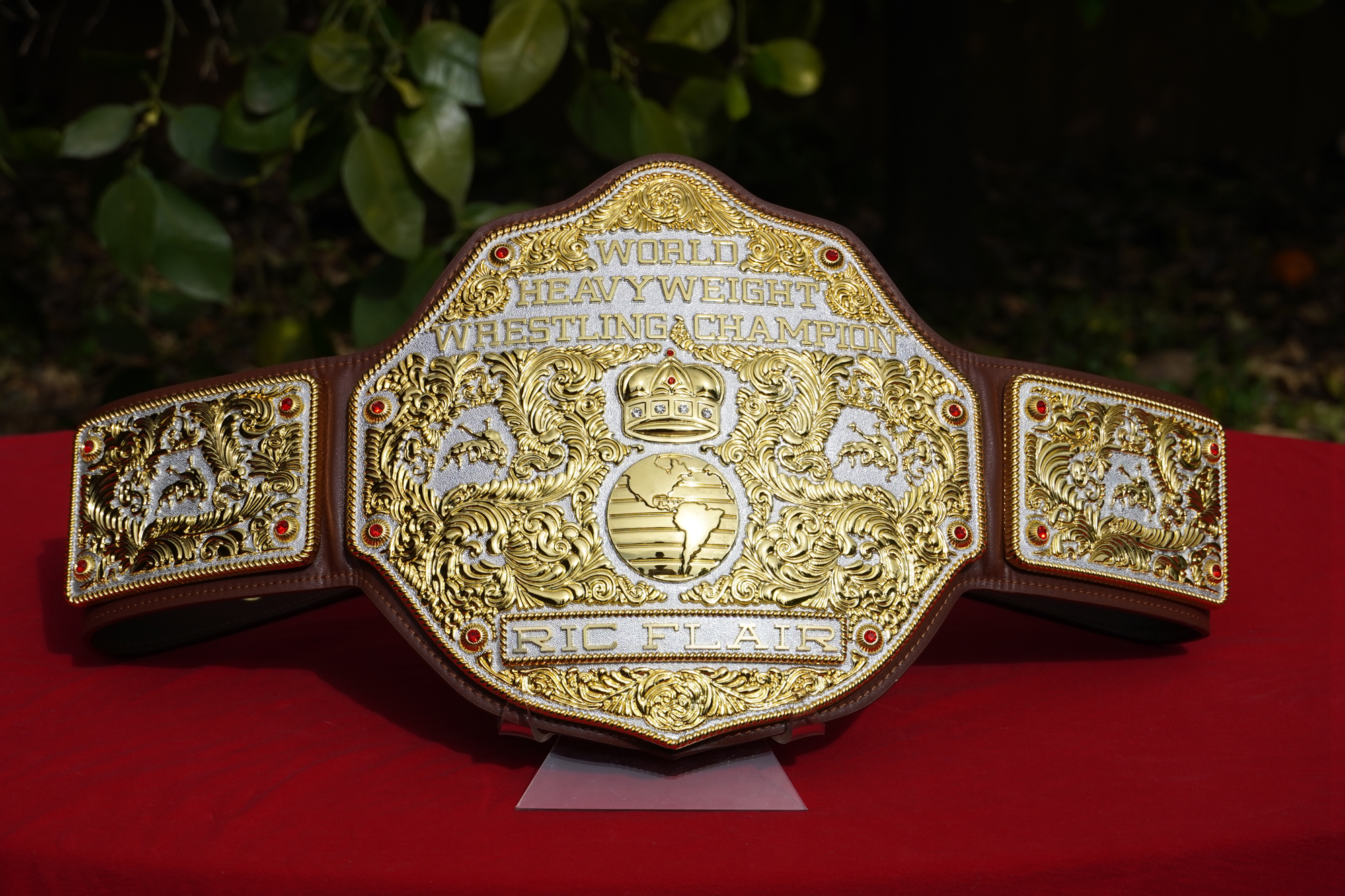 All in all, the Big Gold from Fandu is a magnificent replica similar to the first WWE World Heavyweight Championship design around the time the first ever elimination chamber was introduced. The price and the quality has seemingly forced their competitors to up their game, which is a good thing for all collectors!